BeChangeMaker 2023 participants announced
Top 30 teams selected for BeChangeMaker 2023 after record number of applications from 87 countries.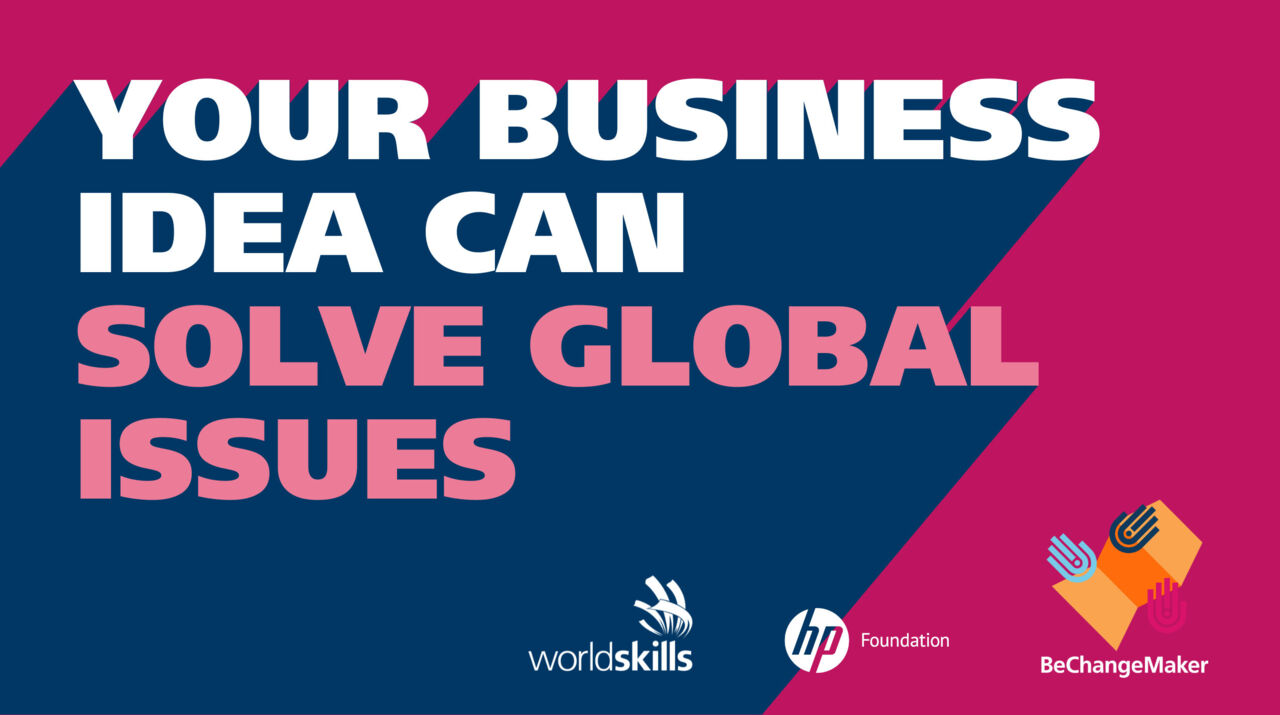 The seventh edition of BeChangeMaker is all set to take off as the top thirty teams have been selected for the online training programme offered by WorldSkills and the HP Foundation.
BeChangeMaker, which aims to inspire action on global challenges through social entrepreneurship, will provide participants with an opportunity to turn their business ideas into reality. The teams were selected from a record 572 applications from 87 countries, the highest since the programme began.
The project encourages skilled youth to address global challenges through business, helping them to find solutions which support the United Nations Sustainable Development Goals. It also aligns with HP's goal to help accelerate digital equity for 150 million people by 2030.
During the online training programme – from June to September – teams will have access to high-quality learning content on HP LIFE, along with tools and technology for start-up acceleration. They will receive dedicated coaching, mentoring from HP volunteers, and customized support. The young entrepreneurs will also have a unique opportunity to access a huge global network of supporters and potential investors.
The top five teams will present their pitch finale on 26 September at the WorldSkills Conference, which will take place during the WorldSkills General Assembly 2023 in Dublin, Ireland. They will then get the chance to take their ideas to the next level by receiving EUR 2,000 of financial support for their project and EUR 1,000 worth of customized post-programme coaching.
This year, the range of business ideas presented by the selected teams includes creating sustainable construction materials, empowering children with disabilities through inclusive education on STEM, affordable housing for older adults, food security, leadership development, and several others aimed at bringing positive impact in the world.
Top 30 teams and country/region
Super Interlock Blocks, Nepal
Down For STEM, Paraguay
Omere Development, United States
AgriTech Analytics, Kenya
Rah e Nau Constellations, Pakistan
Social Change Makers, Ghana
Ekopages, Nigeria
FARM.HE-R, Madagascar
Team Spirit International, Uganda
JuliGerm, Lesotho
Medvax Health, Nigeria
Haneul Foundation, Mexico
AseelApp, United States
Wellness House, Morocco
Digital Playbook Africa, Kenya
Altogether, Azerbaijan
Transform Opportunities, Kyrgyzstan
Xingang community cooperative, Taiwan
Game Changers, Bangladesh
BLUECROPS, Colombia
Ecojoy, Taiwan
The Reading Factory, Ghana
Tektransform, Nigeria
Firstly, United States
Taiping Blue, Taiwan
Ngoc & Future Eyes, Vietnam
Cupmena, Egypt
MENTA MAMA UGANDA, Uganda
Greatfuel, South Africa
Buangdisini, Indonesia
Are you interested in youth-led social entrepreneurship? Learn more about the business ideas that have grown thanks to the BeChangeMaker programme.