BeChangeMaker 2021 finalists announced
The top five teams will prepare for their final pitch on 27 September 2021.
The finalists for BeChangeMaker 2021 have been announced following the second pitch competition for the top 15 teams this week.
From health and wellbeing to social inclusion to sustainability and climate action, each of the finalists address at least one of the UN Sustainable Development Goals and represent almost every continent. Our social entrepreneurs also come from the Philippines, Hong Kong, India, Germany, Spain, Colombia, and the United States.
The top five teams will pitch their ideas to a live audience online on 27 September 2021:
Bumii from Malaysia
Paragon from Jordan
VaxiGlobal from Zimbabwe
eZ2Code from Chinese Taipei
Craft from Egypt
The top five teams in will prepare for their final pitch on 27 September 2021. Join the online event to find out who will win BeChangeMaker 2021.
We have already met the people behind Bumii (previously Match-a), VaxiGlobal, and Black & Brown In The Middle.
Here are three more teams helping craftsmen monetize their skills, reduce food waste, and give back to the sea the water used to produce jeans.
Craft
Often dependant on tourism, artisans have been severely hit by the restrictions on travel during the global pandemic.
"They lost their only source of income, had to close their workshops and stay home," says Reem Samir, the team leader and only woman in Craft. She and her colleagues Abdelrahman Rezk, Abdelrahman Qamar, and Abdelrahman Bakry met at university while studying technical degrees.
"These workers are the guards of our culture and losing them means losing our culture, so we thought how we could help them?" says Reem.
After interviewing craftspeople, they realised that their activities mostly consisted in producing the crafts, teaching their descendants to preserve the cultural heritage, and commercial activities. They developed a platform that allows artisans to work remotely by selling and teaching their craft online.
So far, users can buy and learn how to make Egyptian pottery, carpets, crochet, or wicker products, amongst other crafts and products.
They are now trying to solve the language barrier, one of their main challenges to global expansion.
"We collaborated with a start-up that gives translation solutions," explains Reem. "We also collaborated with a team called HandSpeak to help us to translate the videos in sign language for people with disabilities."
Craft also partners with the Arab Open University in Cairo to have students of the media and graphics department as interns for filming and recording the videos.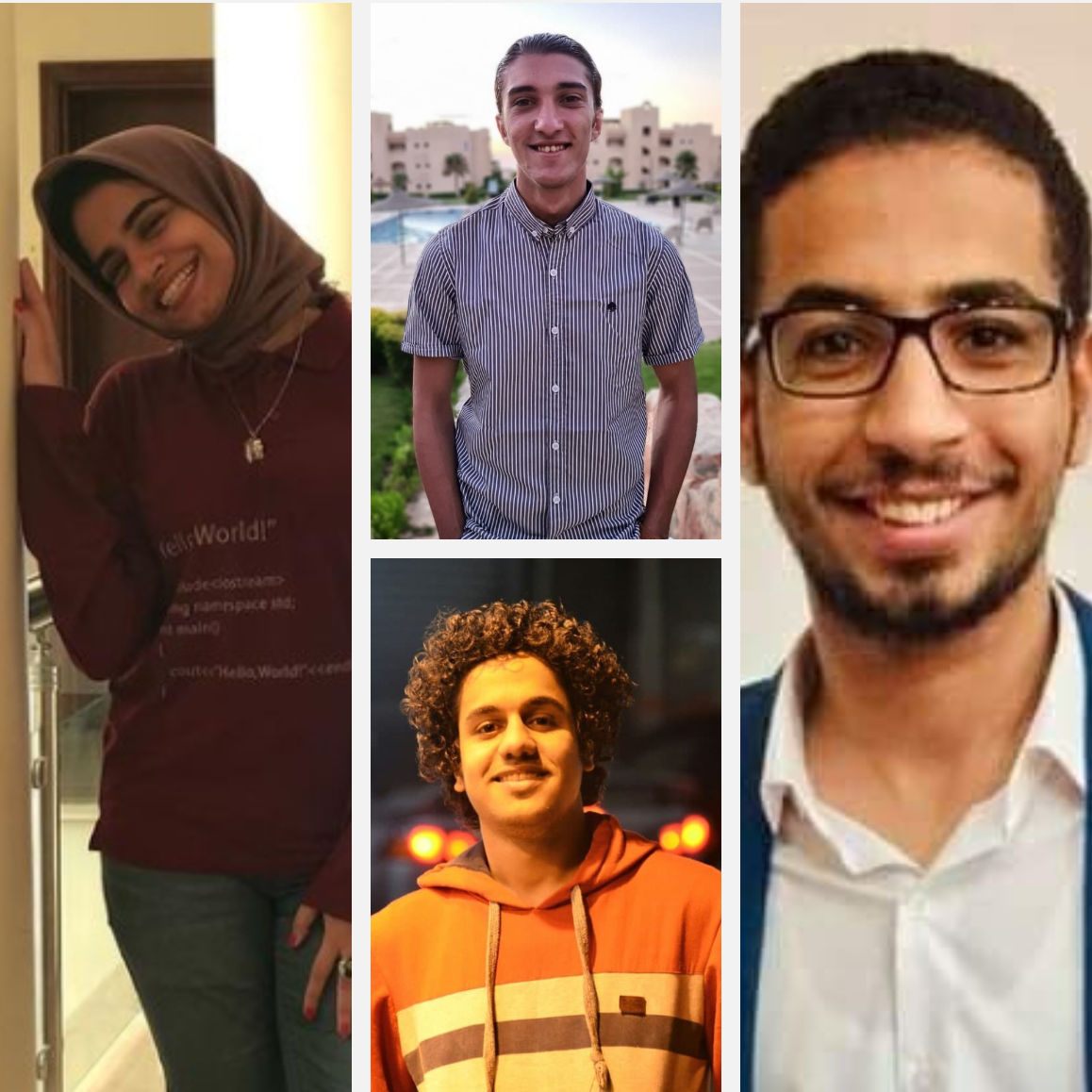 Paragon
Roughly one-third of the food produced in the world for human consumption every year is lost or wasted. It represents one of the most glaring inefficiencies in our modern supply chain.
The idea behind the Paragon Network is to eliminate or minimize food waste in the food supply chain by synchronizing supply and demand. The Paragon Network is the first to solve the consumables supply chain problems using blockchains.
"It uses prediction models at the retail level that can detect how much demand the supermarket is going to have on certain products in a certain amount of time. The transparent data flow helps understand the quantity of food each other level has," explain Omar Jarrah, team leader.
"Paragon has potentially a very big impact. We would be saving more resources and making the planet more sustainable," says Omar. "However, one of the main problems we always face is that people don't understand the idea. Working with the BeChangeMaker mentors has helped us make our idea simpler, more transparent."
The team is hoping to have something fully launched by mid-2022.
Genoa Denim
Genoa Denim is a slow fashion brand founded by Spaniards Ana Barquilla and Blanca García. Born in the same seaside town, these two lifelong friends were appalled to realize how much denim fibre pollutes the oceans.
"Genoa Denim is a result of a passion for denim fashion and a deep love for healthy oceans. We started the project from our living room, collecting old jeans from several points of Spain," says Ana. The used denim is then upcycled locally — disassembled and transformed into new, exclusive pieces of clothing, a process which uses no other natural resources.
"Upcycling is not only important, but an essential solution. We intend to offer an alternative to responsible and caring fashion users and Earth lovers," adds Anna.
Blanca and Ana aim to turn Genoa Denim into a premium/luxury upcycling denim international brand. Through their organization, GenOceans, they also hope to generate a measurable impact on the oceans' health worldwide.
"Genoa Denim is also a community, and we expect the company to reflect these principles on every step we take along the way," they say.