Barthélémy Deutsch - a COVID-19 journey from hospitality to a hospital
Meet Barthélémy Deutsch - Barth to his friends - a WorldSkills Champion.
In happier times you might have encountered him in Michelin-star restaurants like Heston Blumenthal's world famous Fat Duck, or the Ritz in Paris.
Recently, though, the rising star of Restaurant Service is using his skills to serve people in a very different way, working in a Brussels hospital on the front line of the COVID-19 outbreak.
His new role is to create a new service that can keep patients and their families connected.
Face to face visits are banned for coronavirus patients, circumstances as distressing to those battling the disease as their nearest and dearest.
"The hospital has seen a real struggle for the patients to keep their spirits up without the presence of their close ones," says Barth, who was the Champions Trust representative for Europe and competed for Belgium at WorldSkills Leipzig 2013.
Many of the patients, especially those in the advanced stages of the disease, are too weak to use smartphones or tablets to speak to their families. Many are elderly, and struggle with technology at the best of times.
It was Barth's task to create a service that would first contact families and then assist patients when they called. The job meant he had to be in close contact with those suffering from COVID-19 despite the risk to himself.
"It is always very emotional to see the reaction of both parties when they can see each other for the first time in sometimes in a month," says Barth.
"The popularity of this new service grew quickly and rapidly we've started to developed this service for the patients in intensive care, but also for the ones without COVID-19. We are now running this service for anybody who needs it in the entire hospital."
Now the outbreak is declining, the country has relaxed some rules on face to face visits, with Barth expanding his role to include patient transport.
Its also allowed him to reflect on the experience, along with his chosen profession in the hospitality industry, one of the first to be closed down by lockdown and likely to be among the last to open.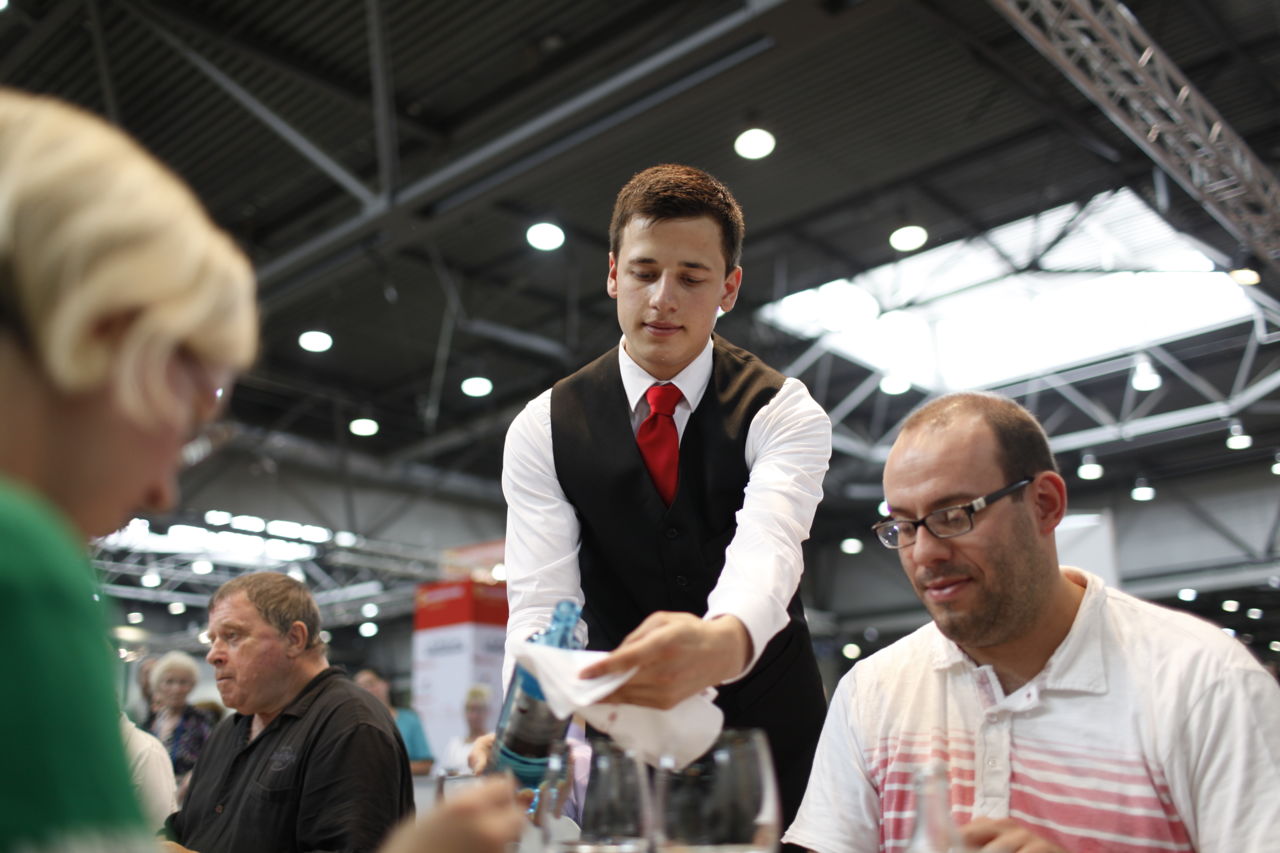 "The future is really uncertain and difficult to predict. It is difficult to predict if people will think and act different when they will come to us," he says.
"Obviously in the places where in work, the hygiene measures are already high. Coming out of this crisis, we will have to raise them even higher, but I believe that the key point the understanding of the importance of the simple move to avoid the spread of diseases by the guests, and the population."
"I think that we have to adapt mentally and physically.
Physically by putting hand sanitizers available for our guests and mentally by understanding what they expect from us. Are they ready to see their waiters in masks? It can be helpful for the virus, but it is a real social wall between a server and a guest."
From his personal view, Barth says "I think it will change me more than I realize at the moment."
"But I can now understand how stressful being a nurse can be. Not only dealing with long hours, lives of people, but also dealing with the stress of catching something, bringing something in, bringing something back to the family."
"I realize also the importance of the human contact in the healing process."
"I don't know exactly how deeply it changed me. I'll have to keep looking at it in the long run."
Join us in saying thank you to essential skilled workers.