Water Innovation Challenge 2014: Team Australia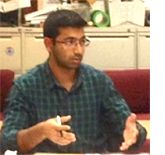 Babbar Ali Suleman is a third year Bachelor of Environmental Engineering student at RMIT University. As a member of the Australian team competing in the WIC, Ali has been responsible for the conceptual design and development of design specifications. Ali is interested in public speaking and environmental technology and is an active sportsperson. He joined the WIC because it provided an opportunity to work on a real-life environmental problem.
"Being involved in the project and working side by side with other professionals has helped me understand how it works in the real world, and how my engineering degree is connected to the real world".
---
David Wayne Duddy is an apprentice plumber and gas fitter in the fourth year of his course at RMIT University. David is employed by Comcater P/L, a specialist supplier of high quality commercial kitchens. His work enables him to develop the knowledge and skills to install, maintain and repair a wide range of commercial equipment.
As a member of Australia's WIC team David, and his fellow-apprentice, Sean Mundy (below) are responsible for ensuring that the concept design can be translated into a practical and easily-maintained solution. David was attracted to the idea of participating in the WIC as it was something to "get me out of my comfort zone", and join an activity which presented new opportunities and challenges.
David lists his major hobby as keeping fit by training at the gym and at martial arts.
---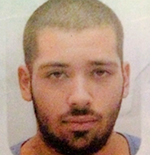 Sean Mundy is in the third year of his plumbing apprenticeship. He is studying at RMIT University and is employed by Burston Plumbing and Gasfitting in the outer-Melbourne suburb of Hoppers Crossing. Because his work includes maintenance for most of the city councils in the north and west of Melbourne, Sean is gaining experience in most branches of the trade and aims to become a highly skilled plumber, able to turn his hand to any task.
When he's not plumbing, Sean likes to work on his car, but he lists plumbing as his number-one hobby. Being involved in the WIC offered the satisfaction of knowing that his skill as a plumber can help others: "It offers the opportunity to learn from people around the world, and the chance to visit the lovely country of Singapore, as this is my first trip overseas from Australia".
---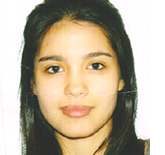 Nurul Iman Driver is a second year student in the the Bachelor of Engineering (Sustainable Systems Engineering) (Honours) at RMIT University. At the WIC, Nurul is working in the role of Australian team manager, responsible for organising meetings, communications and logistics.
She has a wide range of interests including taking part in group activities with likeminded people - such as the Formula SAE design competition, creative writing and keeping informed about current affairs.
By being involved in the WIC, Nurul saw the potential to apply what she is learning as an engineering student to a real life problem, and to help those in need: "I like being exposed to a range of different learning styles and knowing that I have put my knowledge and expertise towards a significant purpose. One of my aspirations is being able to empower people, allowing them to discover, learn and apply things that help them live at ease. For me, being part of WIC affirms I am on the right track".
RMIT 'Pit Crew'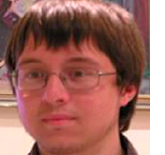 Leo Santilli is a second year student in the Bachelor of Engineering (Sustainable Systems Engineering) (Honours) at RMIT University, and part of the WIC 'pit crew'
Leo has applied his research expertise to the investigation of possible solutions to such issues as the high water table and monsoon flooding in Bangladesh, and to the potential for value adding features such as the use of plants, worms and insects to digest solid and liquid waste. When he is not engaged in his studies Leo gets involved in war-gaming, hiking, camping and videogames. He was interested to get involved in the WIC as it offered an interesting opportunity to take part in a real life project.
---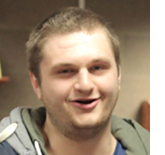 Jack William Featherstone is a second year student in the Bachelor of Engineering (Sustainable Systems Engineering) (Honours) at RMIT University. With Leo he has taken on the 'pit crew' task of supporting the team prior to and during the competition by researching design solutions.
Through the application of his engineering design skills, Jack has provided a range of innovative options for consideration in the design of the sanitation system. He was attracted to the idea of supporting the Australian WIC team because it offered "the opportunity to help out a remote community, improving the quality of life for others, and learning new ways to tackle problems".