Our personality quiz will give you ideas about skills and jobs for you
More about Renewable Energy
Renewable Energy is central to solving our current climate crisis and ensuring the health and growth of future economies.
It uses a wide range of sources to supply power, from wind and water to solar power, organic matter, and even geothermal heat from the earth's core.
It is the role of a Renewable Energy Technician to ensure the equipment for collecting, generating, or distributing power from their sources is properly maintained and operates efficiently.
A Renewable Energy Technician can expect to work both indoors and outdoors and in conditions that are often challenging, including extremes of heat and cold, at heights, and in remote locations.
Problem-solving skills are essential, along with a detailed knowledge of the different technologies and the tools needed to work on them. Physical strength is needed to lift heavy equipment and operate power tools while following health and safety rules.
[JS1]Need a sentence here about installing and commissioning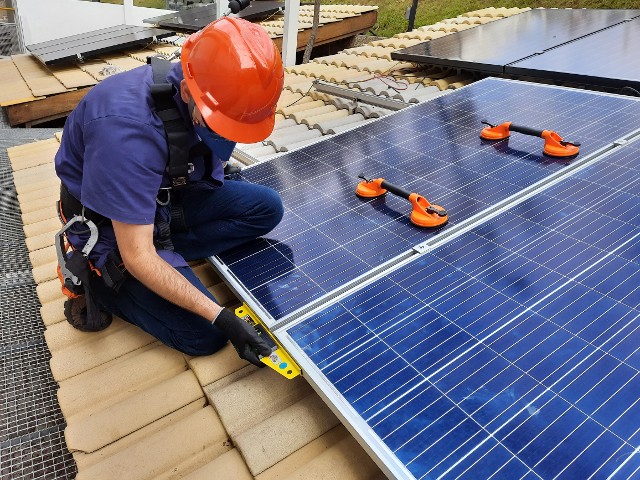 ---
Occupational Standard
The WorldSkills Occupational Standard specifies the knowledge, understanding and specific skills that underpin international best practice in technical and vocational performance. It should reflect a shared global understanding of what the associated work role(s) or occupation(s) represent for industry and business.
Make your country proud
Find out how to start competing in a competition.