Optoelectronic Technology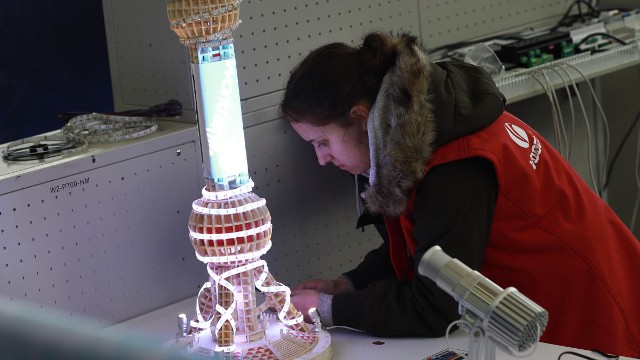 Optoelectronics is an emerging technology used in a range of applications from lighting products to medical research and treatment, advanced manufacturing devices to measuring technology.
Optoelectronic Technology could be for you if you like:
Complex problems
Helping people
Working as a team
More about Optoelectronic Technology
Optoelectronics is an emerging technology that combines the physics of light with electricity so that one can control the other. We see it in products like LED lights, solar cells, and optical fibre cables, among many.
Its applications are equally wide, from lighting products to medical research and treatment, advanced manufacturing devices and measuring technology.
Optoelectronic Technicians can also work in a diverse range of fields, including development, production, and maintenance. They must work with accuracy and precision and meet customer specifications and international standards. They can be involved in manufacturing, commissioning, and providing support for these devices.
Optoelectronic Technicians must be able to work with optical, electrical, magnetic, and mechanical systems in the manufacture of devices. They must be familiar with the environmental impact on systems when installing them and be up to date with the changes brought by new technologies in the industry. It is a fast-growing occupation with prospects to develop both a broad and specific range of expertise.
---
Recent medallists in Optoelectronic Technology
WorldSkills Competition 2022 Special Edition
Xiaosong Li

China
Gold

Samuel Oum

Korea
Silver

Nene Arai

Japan
Bronze
---
Our partners

VCOM Education develops and produces teaching equipment for communication and optoelectronic technology industries. It also provides systematic teaching and training services to improve the professional skills of learners and trainees and is provides sponsors competition equipment at WorldSkills Competitions while offering training services to WorldSkills Competitors.
---
Occupational Standard
The WorldSkills Occupational Standard specifies the knowledge, understanding and specific skills that underpin international best practice in technical and vocational performance. It should reflect a shared global understanding of what the associated work role(s) or occupation(s) represent for industry and business.
Make your country proud
Find out how to start competing in a competition.