Additive Manufacturing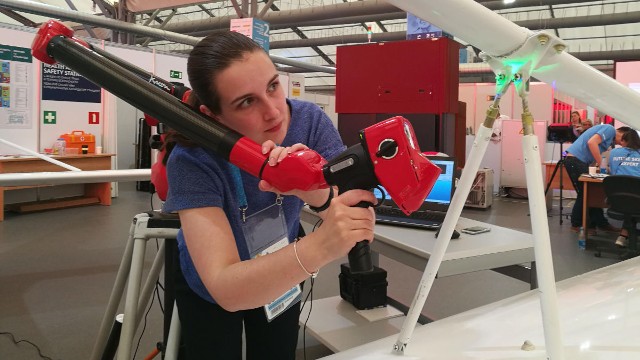 More commonly known as 3D printing, Additive Manufacturing is a way of creating objects, such as design prototypes, from three-dimensional models by building up layers of material.
Additive Manufacturing could be for you if you like:
Complex problems
Making things
Using computers
Using tools
More about Additive Manufacturing
One of the newest and fastest-growing branches of engineering, Additive Manufacturing is more commonly known as 3D printing.
Traditional manufacturing methods, such as milling and turning, cut away material to create the desired end product. In Additive Manufacturing, layers are added in succession to achieve the same result.
Additive Manufacturing can be a more agile way to create strong and complex objects, such as prototypes, for industry and designers, and with less waste.
Working in Addictive Manufacturing requires a new approach to design and manufacturing. This includes a thorough understanding of the equipment for 3D printing and scanning, and the characteristics of the materials used, along with applied mathematics, geometry, and Computer Aided Design and Engineering (CAD and CAE). An understanding and imagination for the potential future uses of this technology is essential.
---
Recent medallists in Additive Manufacturing
WorldSkills Competition 2022 Special Edition
Shun Le Sit

Singapore
Gold

Weitong Lin

China
Silver
---
Occupational Standard
The WorldSkills Occupational Standard specifies the knowledge, understanding and specific skills that underpin international best practice in technical and vocational performance. It should reflect a shared global understanding of what the associated work role(s) or occupation(s) represent for industry and business.
Make your country proud
Find out how to start competing in a competition.