Manufacturing Team Challenge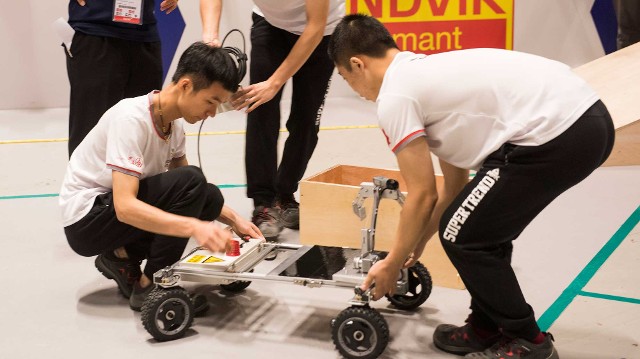 Conceiving, designing, and completing a manufacturing project as part of an effective and efficient team of specialists.
Manufacturing Team Challenge could be for you if you like:
Complex problems
Making things
Working as a team
More about Manufacturing Team Challenge
While individual skills are important, being able to work with others as part of a team is the key to the success of any project.
This skill challenge brings together a team of complementary specialists that could include project management, electronics, programming, machining, and computer aided design. Time, cost, and quality are all factors in this competition.
It means that in addition to individual talents, participants must contribute to the team as a whole, showing self-awareness, interpersonal skills, and thinking outside the boundaries of their own area of expertise.
---
Our partners
Make your country proud
Find out how to start competing in a competition.