Industrial Mechanic Millwright
Maintaining and repairing stationary industrial machinery, mechanical equipment, and automated and robotic systems in industrial plants and factories.
Industrial Mechanic Millwright could be for you if you like:
Craftsmanship
Making things
Using tools
Our personality quiz will give you ideas about skills and jobs for you
More about Industrial Mechanic Millwright
Industrial mechanic millwrights are most often involved with installing, maintaining, repairing, and removing machinery in industrial plants and factories. They will plan and design, select, and install mechanical industrial systems to a high standard. This will include testing and fault-finding which will require a deep body of knowledge about the equipment they are working with.
Generally the industrial mechanic millwright works in a team but occasionally alone. However each person takes on a high level of personal responsibility and autonomy to deliver a safe and efficient mechanical installation. Mistakes are largely irreversible, costly, and can be life threatening.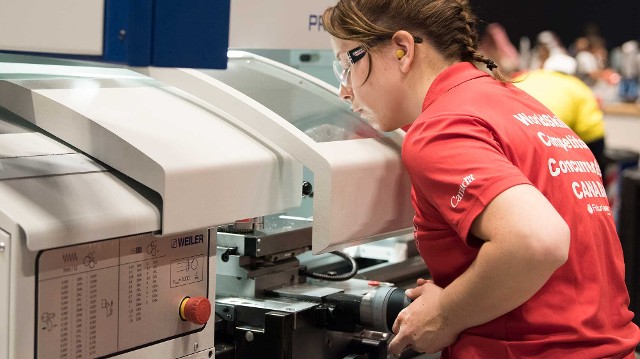 ---
Our partners
Make your country proud
Find out how to start competing in a competition.