Plastic Die Engineering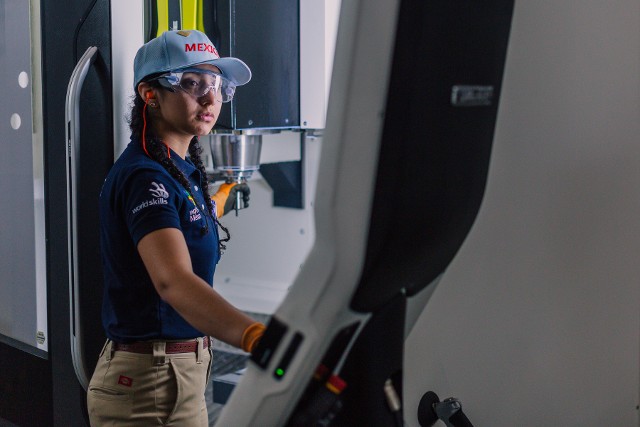 Designing and creating plastic moulds from designer drawings for mass produced products of high quality and low cost.
Plastic Die Engineering could be for you if you like:
Complex problems
Making things
Using computers
Working as a team
More about Plastic Die Engineering
Plastic die engineers are a crucial link in the manufacturing chain of products that range from cars, phones, home appliances, medical equipment, and anything that requires plastic.
They will create moulds using CAD/CAM computer assisted machining systems to be installed in injection moulding machines for the manufacture of plastic products.
A plastic die engineer needs high levels of skill in numeracy, hand and machining skills, polishing, assembling, testing, and troubleshooting.
---
Recent medallists in Plastic Die Engineering
WorldSkills Competition 2022 Special Edition
Gyungpil Kim

Korea
Gold

WEN-YUAN TSENG

Chinese Taipei
Silver

Masanori Ota

Japan
Silver
---
Our partners

Autodesk is a leader in advanced manufacturing, Digital Construction, and entertainment software, providing free access to professional software and learning resources to WorldSkills experts and competitors for use in preparation and competition. As a trusted advisor to people preparing for the future of work, Autodesk supports 8 Digital Skills across the Categories Manufacturing & Engineering Technology (Skill 03, Skill 05, Skill 16, Skill 42, Skill 43, Skill 45, Skill 59), Construction & Building Technology (Skill 58) and Creative Arts & Fashion: (Skill 50). If you'd like to learn more about Autodesk and our Initiatives, take a look at our WorldSkills Partner Website.

As the leading manufacturer of CAM software for industrial applications and the education sector, Mastercam streamlines the entire production process from concept through completion. A Global Partner of WorldSkills International, Mastercam seeks to help talented youth build proficiency in four skills and prepare them for competition.

The world's leading volume manufacturer of precision dimensional measuring equipment with product lines that range from basic hand tools such as micrometers, calipers, and dial gauges to the most accurate and sophisticated coordinate, contour, and form measuring machines With a workforce of more than 5,100 and a presence in more than 80 countries, Mitutoyo offers general metrological training for industry.

As a leader in electrification, automation and digitalization, Siemens offers automation hardware and software in sectors from automobiles to steel in more than 200 countries. It seeks to raise skills to industrial levels by providing world class products and knowhow to WorldSkills Competitors and Experts.
Make your country proud
Find out how to start competing in a competition.