CNC Milling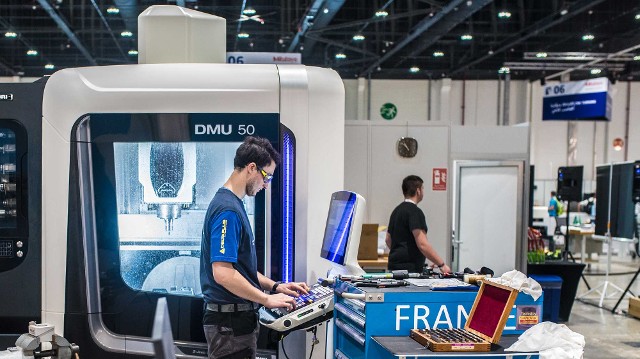 Shaping metal and other solid materials using a computer-controlled milling machine to create products used in almost every aspect of modern life, from cars and smart phones to kitchen appliances and prosthetic limbs.
CNC Milling could be for you if you like:
Complex problems
Making things
Using computers
Using tools
More about CNC Milling
Many of the appliances and objects we use every day depend on Computer Numeric Control (CNC) Milling. It is a highly sophisticated piece of machinery that creates components using precise cutting tools.
The machinist must be able to understand complex technical drawings, and have knowledge and experience of computer skills and software in order to become a skilled machine operator with an understanding of how various metals behave during the cutting process.
---
Our partners
Make your country proud
Find out how to start competing in a competition.