Landscape Gardening
Designing, installing, and maintaining gardens and landscaped areas in private and public spaces.
Landscape Gardening could be for you if you like:
Being creative
Craftsmanship
Making things
Using tools
Working outdoors
Our personality quiz will give you ideas about skills and jobs for you
More about Landscape Gardening
Landscape gardeners can expect to work on everything from a city park to a country garden, but always with the aim of creating an oasis of beautiful green tranquility.
It means they will be involved in the project from the original concept and design to landscaping, constructing, and planting using a knowledge of soil and weather conditions as well as how plants and trees grow.
They need great creativity and an ability to visualize how designs will look in reality, as well as an appreciation of the impact of a project on the existing natural environment and wildlife.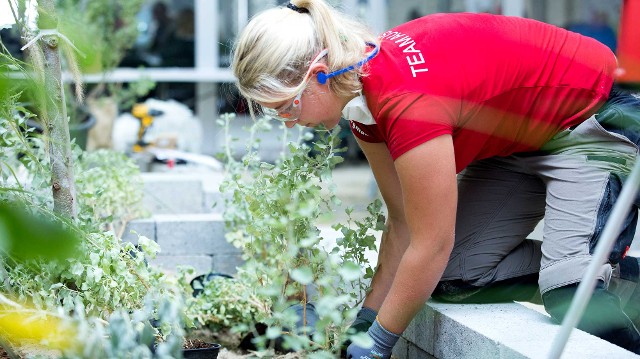 Recent medallists in Landscape Gardening
WorldSkills Abu Dhabi 2017
Toni Mittermair

South Tyrol, Italy
Gold

Hannes Kofler

South Tyrol, Italy
Gold

Benjamin Räber

Switzerland
Silver

Nils Bucher

Switzerland
Silver

Erik Rüütel

Estonia
Bronze

Mairold Mänd

Estonia
Bronze

Shiyang Wang

China
Bronze

Wei Sun

China
Bronze
---
Standards Specification
The WorldSkills Standards Specification specifies the knowledge, understanding and specific skills that underpin international best practice in technical and vocational performance. It should reflect a shared global understanding of what the associated work role(s) or occupation(s) represent for industry and business.
Make your country proud
Find out how to start competing in a competition.