Industrial Control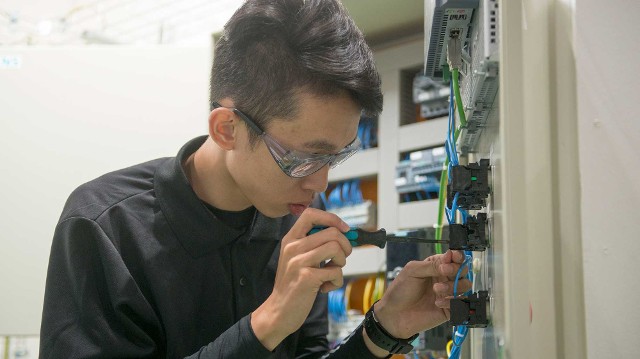 Installing, troubleshooting, and maintaining industrial automated and electrical production systems.
Industrial Control could be for you if you like:
Complex problems
Using computers
More about Industrial Control
Automation is of increasing importance in the industrial control of production systems. It requires the ability to troubleshoot, both during installation and in working systems, either across industries or in a specialist area.
Industrial control electricians will need a wide range of skills, learning the installation of cables, instruments and control centers, circuit design and programming. Automation technology is developing rapidly, requiring a strong interest in keeping up with the very latest developments.
---
Our partners
Make your country proud
Find out how to start competing in a competition.