Hairdressing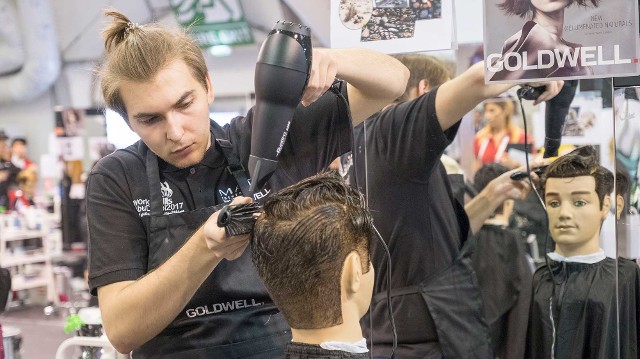 Cutting, styling, treating, and colouring hair for men, women, and children in a work environment that ranges from homes and salons, to film and television productions.
Hairdressing could be for you if you like:
Being creative
Helping people
Using tools
More about Hairdressing
A visit to the hairdresser can be much more than a quick trim. It can involve styling, colouring, and using special treatments. You work closely with your clients and it's important to have good people and communication skills in addition to a full range of professional hairdressing skills.
The hairdresser is expected to understand different types of hair, to interpret the client's wishes, and work safely with the products involved.
---
Recent medallists in Hairdressing
WorldSkills Competition 2022 Special Edition
Laurine LINEY

France
Gold

Wenqing Shen

China
Silver

Daun Jeong

Korea
Silver
---
Occupational Standard
The WorldSkills Occupational Standard specifies the knowledge, understanding and specific skills that underpin international best practice in technical and vocational performance. It should reflect a shared global understanding of what the associated work role(s) or occupation(s) represent for industry and business.
Make your country proud
Find out how to start competing in a competition.