Cloé Lemarechal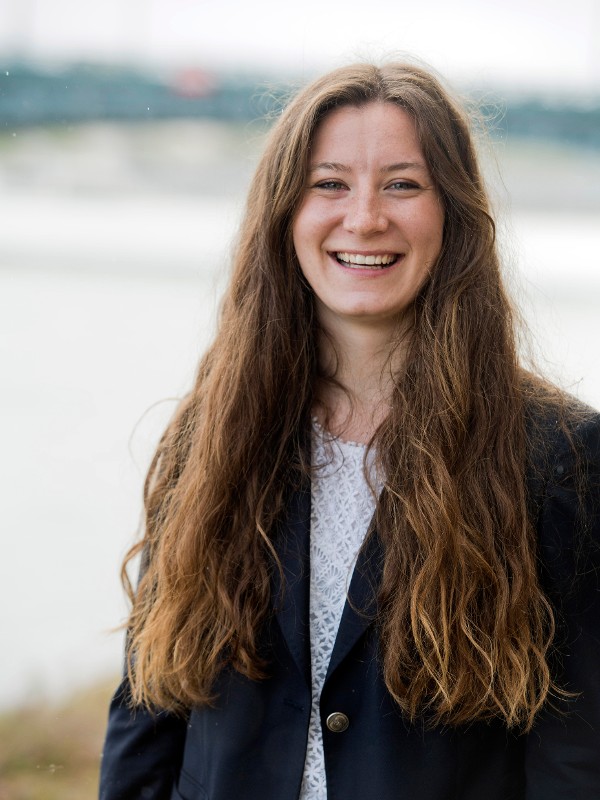 Nationality:
France
Competition:
WorldSkills Competition 2022 Special Edition
Competing in:
Fashion Technology
At the age of 15, Cloé Lemarechal went into a fabric shop that changed her life. As she touched the different fabrics and saw clothes being made, she fell in love with fashion. She went on to study for a Vocational Baccalaureate Diploma in Fashion, and graduated in fashion from the technical college. After that, she obtained a certificate of professional competence in tailoring and a vocational certificate in custom-made clothing for men, and did an apprenticeship at the prestigious Institut Français de la Mode, and at the Zegna's workshop in Paris.

Her favourite part about her job is making tailor-made clothes, and the fact that "every day is different because there are a variety of techniques, a variety of fabrics, and different customers."

Having competed in sports all her life, she joined WorldSkills to put her professional skills to the test, and to get to know herself better. She competed at WorldSkills Competition 2022 Special Edition in Helsinki, Finland and received the Best of Nation award for France. Cloé is also the first representative of the WorldSkills Champions Trust to have also competed at Abilympics, where she won gold in Fashion Technology. She has dyslexia, a disorder that makes reading or recognizing and reproducing written language difficult. This disability, she says, does not prevent her from doing her job or building projects. Instead, it forces her to adapt to different situations, which makes her stronger.

As part of the WorldSkills Champions Trust, she would like for other young people on the vocational path to live "this unique adventure," and aims at advocating for the human values behind skills and the WorldSkills movement.
* Personal profile provided by the individual, please report any inappropriate content to webmaster@worldskills.org.