João Teixeira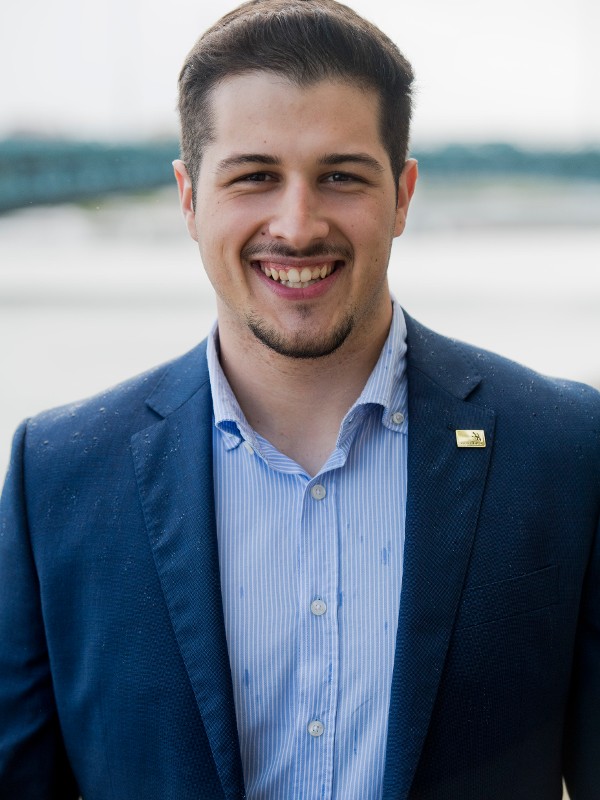 Nationality:
Portugal
Competition:
WorldSkills Competition 2022 Special Edition
Competing in:
Mechanical Engineering CAD
From the beautiful city of Porto in northern Portugal, João Teixeira knew he wanted to be part of WorldSkills from the moment he first heard about it. He enrolled for CAD design at CENFIM – Portugal's national vocational training centre for the metallurgic and metalworking industry. 

He loves his skill, he says, because CAD designers design "everything you see on the roads or at home and make it happen in the real life." His WorldSkills journey started soon after joining the centre. He immediately began practising and watching other Competitors, dedicating time to completing Test Projects to improve himself and prepare to compete. He competed at the WorldSkills Portugal nationals, progressed to EuroSkills, and finally reached the world championship. At WorldSkills Competition 2022 Special Edition in Bordeaux, France he won a gold medal in Mechanical Engineering CAD. 

Now, at 22, João is an instructor at the very same vocational centre where he honed his skill. He trains young people from the ages of 15 to 20 in CAD designing, and is learning how to operate their newly acquired 3D metal printer to train others. João is also studying mechanical engineering. With his love for cars, he hopes to get to the next level in the automobile industry. 

One of his goals as part of the WorldSkills Champions Trust is to change the public's perceptions on vocational education and training, and to advocate for policy action. João hopes to spread awareness of the WorldSkills movement across Portugal and Europe and remind young Competitors that there is more to WorldSkills than earning a medal.
* Personal profile provided by the individual, please report any inappropriate content to webmaster@worldskills.org.