Shweta Ratanpura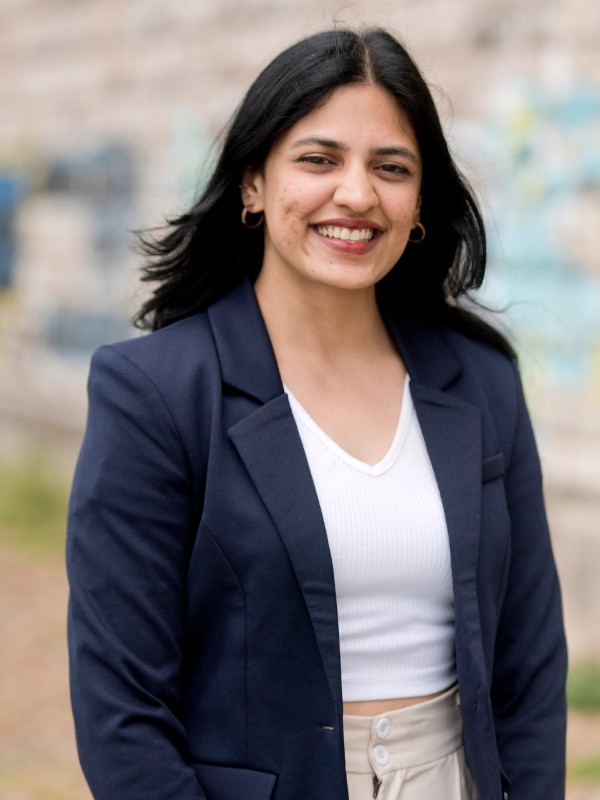 Nationality:
India
Competition:
WorldSkills Kazan 2019
Competing in:
Graphic Design Technology
A bronze Medallist in Graphic Design Technology from WorldSkills Kazan 2019, Shweta Ratanpura was the first woman to win a medal for her country – India – at a WorldSkills Competition. A graduate in Graphic Design from the National Institute of Design, Ahmedabad, she has interned and worked as a designer at companies like Samsung and Google along with working as a freelancer with smaller studios and businesses.

Shweta says that WorldSkills turned her into a confident professional. When she started her WorldSkills training she was juggling it alongside her final project for graduation. Training full time, six days a week made her realize what she was capable of much more and help her prepare her for the world of work. That's why she proudly says that more than the Competition, it was "all moments leading up to the event," which changed her as a person and as a professional. The training, she claims, was equivalent to three years of work experience.

In a country where the notion of success is restricted to a handful of careers such as medicine or engineering, her choice to become a designer was often questioned and undermined. She considers herself extremely lucky to have parents who supported her in her skills journey despite what society said. Getting admission into the design programme was extremely difficult, as the educational offer in India for graphic design is limited to a handful of institutions and courses. She takes pride and self-respect for the dedication that goes into studying her skill.

Shweta has great ideas for her term as a WorldSkills Champions Trust representative for Asia. One of her main goals is to strengthen alumni platforms, so that WorldSkills Champions in India and the continent can collaborate at a professional level, train others, and exchange learnings. But above all, Shweta hopes to advocate for young people, particularly girls, to consider skill-based careers as a path to personal fulfilment and professional success.
* Personal profile provided by the individual, please report any inappropriate content to webmaster@worldskills.org.