With our focus on robotics and STEM since 1985, Studica is an innovative solution developer and supplier of future-focused technologies to Education and Industry.
We thrive on introducing new, creative solutions to the classroom and corporate world. We are thrilled to make a difference, with innovations that enhance an individual's skills, leading to future employment. It is our goal to impact life-long learners of all ages with inspiring technologies.
Studica Robotics develops and manufactures a complete robotics Building System made up of mechanical structure, electronics, controllers, sensors, software, and training material that is used in education and in competitions around the world. The Studica Robotics Building System is modular and offers everything needed to build Autonomous Mobile Robots (AMR). Ideal for the classroom, robotics teams, homeschoolers, hobbyists, and enthusiasts; our high-quality parts work together so you can build a variety of designs without the need for a machine shop. You choose your motor, electronics, control system components, wheels, hubs, axles, slides, structure, etc., and our unique hole pattern allows for effortless connection. The VMX/Titan Controller can be programmed using Java and C++, Python, ROS, and even LabVIEW.
Studica is a proud Global Partner of WorldSkills and the official exclusive product supplier for the WorldSkills Mobile Robotics Competition for Shanghai 2022, Lyon 2024 and for 2026. It is an enormous honour for us to partner with a worldwide organization that fosters opportunities and connect societies with skills.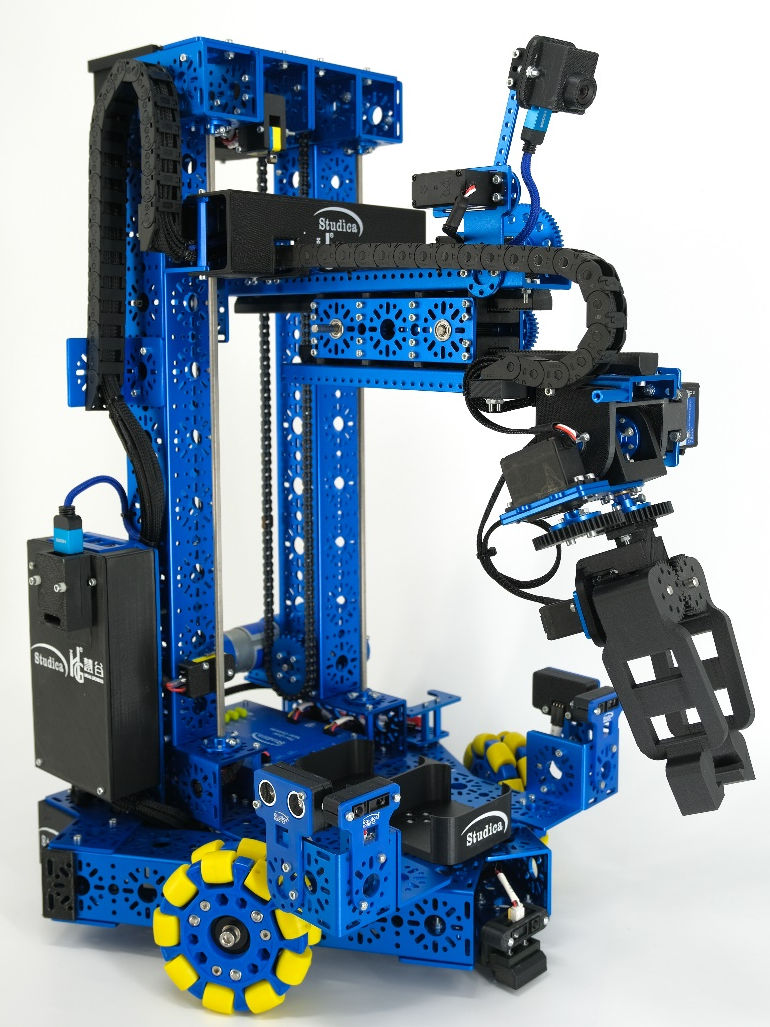 WorldSkills Mobile Robotics Collection
All teams competing in the Mobile Robotics skill competition require the WorldSkills Mobile Robotics Component Collection.
This collection includes all components required to train and compete. Included in the collection are items such as controllers, drivers, sensors, structural components, servos and motors, wheels, gears, drive train, and fasteners. Additional authorized units and components are also available.
For more information, visit the Studica website(External link) or email Frank Nanfara - frankn@studica.com
Videos
WorldSkills Shanghai Museum Robot
Mobile Robotics Online Skill Challenge 2021