Youth needs the power to build a sustainable future says major new report
The WorldSkills and UNEVOC study says skills can shape young lives, but only if we all help.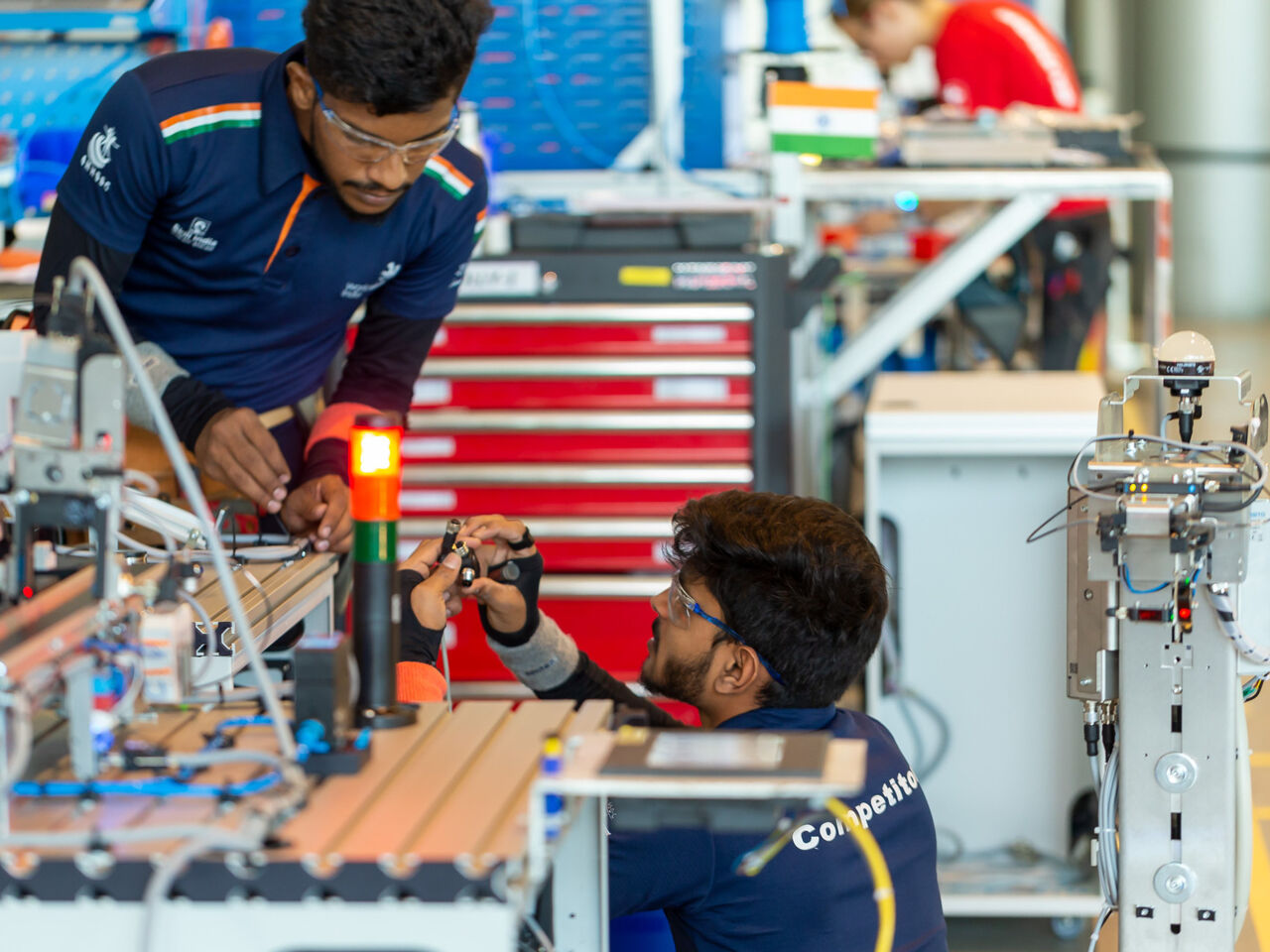 A major report into the future of skills training calls for all those involved to adopt a collaborative approach to create a sustainable future through employability, entrepreneurship, and personal development.
It was compiled with input from speakers and participants at a hybrid event organized by WorldSkills and UNESCO-UNEVOC, the United Nations International Centre for Technical and Vocational Education and Training.
The report sheds light on what it calls "the critical role of skills development in shaping the lives of young individuals" saying a growing interest in STEM-related TVET courses shows a positive shift towards embracing technical and vocational education and training.
But it also warns persistent gender disparities in enrolment mean there must be more effort to encourage and empower young women to pursue careers in these fields.
The event which led to the report was held in collaboration with WorldSkills Germany, the German Federal Ministry for Economic Cooperation and Development (BMZ), and the Deutsche Gesellschaft für Internationale Zusammenarbeit (GIZ) GmbH.
Entitled "Empowering youth for a sustainable future," it coincided with World Youth Skills Day this year.
Listening to the voices of young people shows they place importance on continuous learning and the desire to make meaningful contributions to society, it says.
Among the barriers to their success are financial constraints, mental health concerns, and access to lifelong learning opportunities, the report concludes.
It calls for parents, educators, governments, and international agencies to work together to create an inclusive and supportive environment for skills development.
Stakeholders need "to work on strengthening digital skills in education and integrating the use of AI technology; fostering private sector engagement and collaboration; updating the curriculum; fostering inclusivity and equity in skills development; and encouraging and facilitating environmental sustainability and climate change literacy, as well as corporate mentorship and lifelong learning."
With advances in technology and shifting labour market dynamics increasingly calling for agile and adaptable skillsets, the report concludes: "It is crucial that we empower young people to navigate these changes effectively."
"Technical and Vocational Education and Training (TVET) is well placed to meet these demands by reducing access barriers to the world of work, ensuring that skills gained are relevant, recognized and certified, promoting green skills and practices, and offering skills development opportunities for youth who are not in education, employment and training."
Among those taking part in the July event which produced the report were:
Borhene Chakroun, Director, Division for Policies and Lifelong Learning Systems, UNESCO,
Laurence Gates, Board Member - Strategic Development, WorldSkills International and
Stephanie Werth, Head of Communication and Public Relations, WorldSkills Germany.
Input from young people came from:
Sonya Hill, WorldSkills Champions Trust, Regional Representative for the Americas,
Aswatha Narayana, WorldSkills Champion 2019 in Water Technology, India,
Roman Steinhart, EuroSkills Champion 2021 and WorldSkills Champion 2022 in IT Network Systems Administration, Germany and
Florian Zimmer, EuroSkills Competitor 2023 in ICT Specialists, Germany.