WorldSkills Youth Forum 2008 update
WorldSkills conducted its first ever WorldSkills Youth Forum (WSYF) for a select group of past Competitors in conjunction with the General Assembly (GA) and WorldSkills Leaders Forum in Melbourne, Australia from May 6-11, 2006.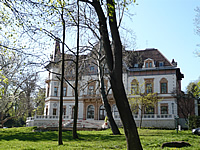 The WSYF objectives are to actively encourage and support the growth of past Competitor alumni networks and associated youth activities within WorldSkills International and its Member organisations and to widen and deepen the effectiveness of WorldSkills International in line with its vision and mission.
In terms of engaging our Competitors within the WorldSkills movement, and providing a forum in which their voices may be effectively heard, celebrated, and acted upon, the WSYF is a key event in the WorldSkills International calendar. We encourage all WorldSkills Members to select and send past Competitors to represent the voice of your skilled youth in Vienna.
Preparations for WSYF2008 are well under way. The theme for this year's Youth Forum is 'WorldSkills Champions on the World Stage' and all the topics relate directly back to the 6 overall Action Plan goals - Releasing the full WorldSkills potential (EN, DE, FR), adopted by the GA in Shizuoka 2007. The final topics will be released soon.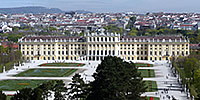 Skills Austria has done a great job in finding the best locations for the Champions. They will have opportunities to work in a creative environment surrounded by the beautiful gardens of the Springer Schlössl. The hotel is located just a 5 minute walk from the charming Schönbrunn Palace.
Skills Austria has activated registration for the WSYF on the GA2008 website and a detailed schedule will soon be made available.
We have set up a discussion forum dedicated to sharing ideas, suggestions and feedback between the WSYF delegates as well as other past Champions that are unable to come to Vienna. We also welcome participation from the delegates from the WSYF2006, to discuss with the WSYF2008 delegates the outcomes and final report of the last WSYF. The forum is accessible at http://forum-wsyf.worldskills.org/ .
We can't wait to share more information with you. If you have additional questions please do not hesitate to contact me: christine.scoot@worldskills.org or visit www.worldskillsyouthforum.com where we will add frequent updates regarding the WSYF