WorldSkills UK Champions innovative response to COVID-19
Could a vehicle air bag offer protection against the coronavirus? WorldSkills UK Partner Toyota is turning its attention to the supply of personal protective equipment.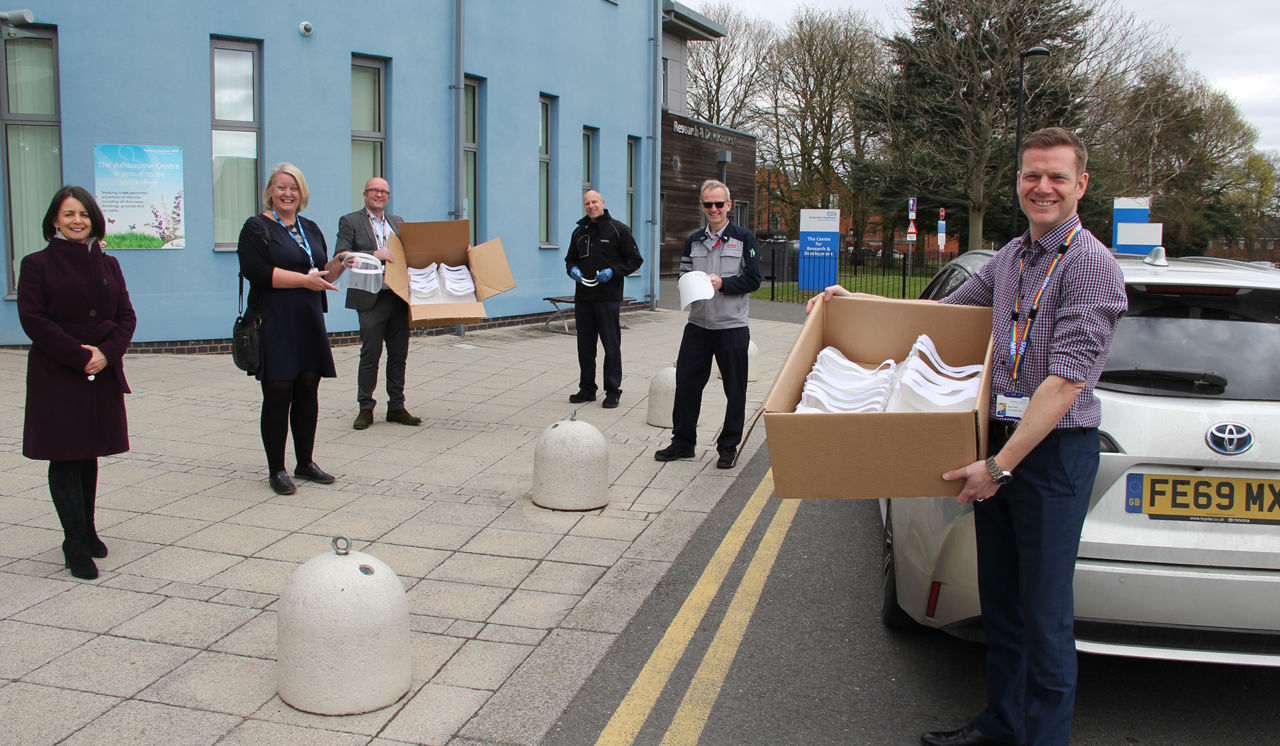 Toyota, a partner of WorldSkills UK, have been able to supply the country's health services with extensive supplies of everything from gloves and overshoes, to seat covers, goggles, and hi-visibility jackets.
One innovative idea saw Toyota creating a project that could turn material used for vehicle airbags into surgical gowns. The company has also helped repair and test medical equipment, 3D print visors and create a 3D printed ventilator adaptor. All the work has been voluntary, and includes donations to local charities, including food banks and those working with mental health.
While their eyes are still on WorldSkills Shanghai 2021, the UK team has also been turning its attention to more immediate challenges.
Daytun Unitt, WorldSkills UK Training Manager for Manufacturing Team Challenge and a lecturer at Coleg Cambria in Wales, has not only produced protective visors for workers at Britain's National Health Service, but even built the 3D printer to make them,
Working with Squad UK member Charles Samson, who also attends Coleg Cambria, he has made 130 bands, which have to be manufactured under strict clean and safe conditions, which Daytun says is an example of good, structured training for all the Squad UK members.
Another WorldSkills UK Training Manager, is Dr Dirk Wildeboer, a lecturer at Middlesex University, Dr Wildeboer, a WorldSkills Expert for Chemical Laboratory Technology, is mentoring Squad UK member Adam Purvis, in his work to find a vaccine.
Middlesex University, a strong supporter of WorldSkills UK's work has so far laser cut 20,000 protective visors for the NHS, and sent 500 of its nursing and midwifery students to extended clinical placements on the frontline.
Also, part of a team working on a vaccine is Adam Purvis, another UK team hopeful. Adam works at Almac, a pharmaceutical firm in Northern Ireland which is focusing on developing vaccines and potential treatments for symptoms of the coronavirus.
Also, from Northern Ireland is Clara Agnew, who is looking to win a place in the Floristry competition at Shanghai.
Clare is a student at the College of Agriculture Food & Rural Enterprise, and also works at a local florist which despite being closed during lockdown, has produced 50 bouquets as a "thank you" for health workers.