WorldSkills South Africa hosts second National Competition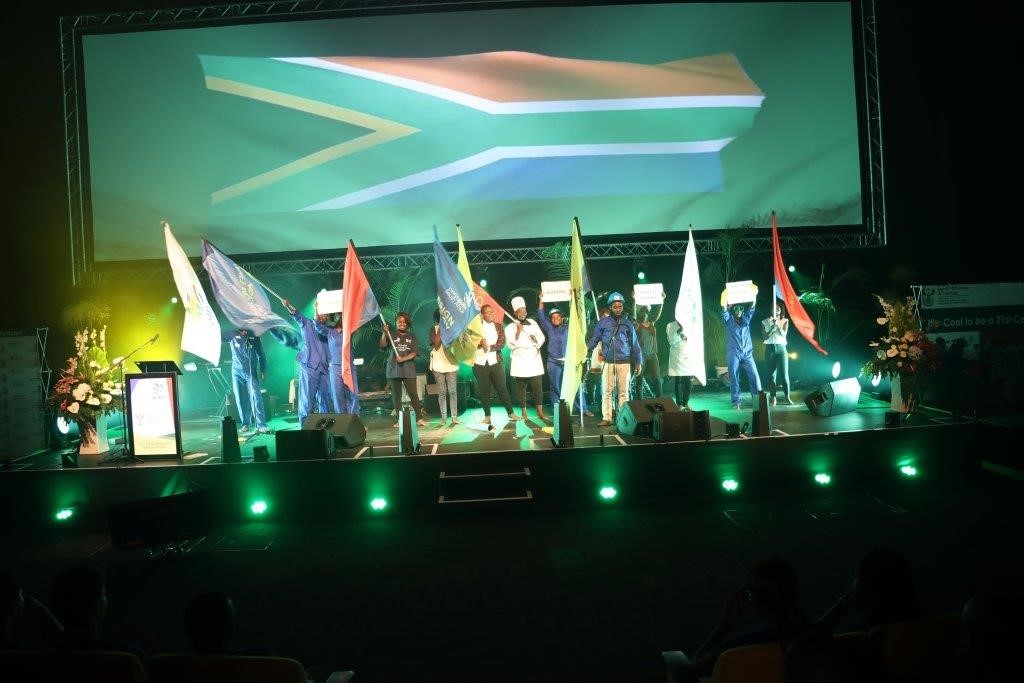 South African young people with vocational verve demonstrated their skills and had their lives change through participating in a WorldSkills South African National Competition that shone a spotlight on the drive and talent of the nations youth.
 The National Competition saw 122 Competitors showcase their abilities across 22 skills– from Electric Installations and Mechatronics to IT Network Systems  and Cooking. The event identified the country's representatives for WorldSkills Abu Dhabi 2017, and emphasized its goal of fostering a new generation of artisans.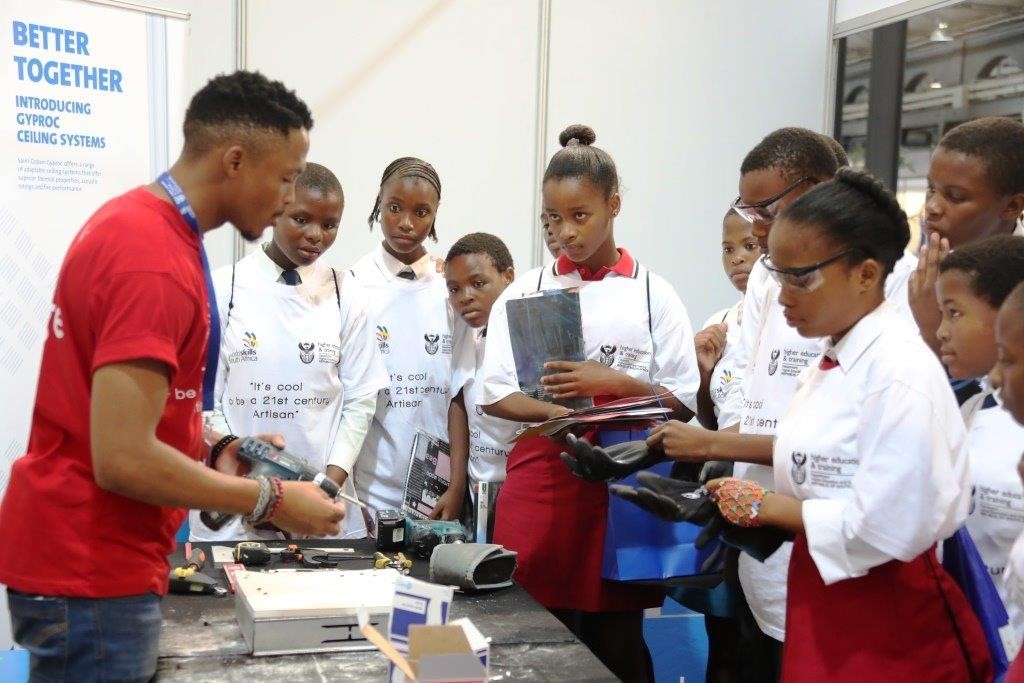 The Competition's intensity not only put the Competitors' technical expertise to the test, but challenged them to work under pressure, keep their discipline and focus, and solve problems while managing their time. Regardless of whether they came away with a medal, the overriding emotion among those who took part was the same – their WorldSkills experience has helped shape their future.
The 2017 edition was the second National Skills Competition to be held in South Africa – one of 77 countries and regions that are Members of WorldSkills International - and reflected the country's recognition of the essential place vocational skills and trades must occupy in its economic and social fabric.
As Dr. Bonginkosi Emmanuel Nzimande, South Africa's Minister for Higher Education and Training, outlined at the Opening Ceremony, "Skills are, and will remain, central as we develop and refine our capacity as an industrial country and expand our worldwide trading links."
"This crucial event will help enhance and develop skills among our young people, as well as increasing our efforts in empowering them with the competence and knowledge which will allow them to become full and productive participants in our industrial economy."
WorldSkills South Africa is among the government-led projects aiming to expand the country's TVET Colleges sector, with a particular focus on artisanal skills. With South Africa having a target of nurturing 30,000 artisans annually by 2030 – its current figure is 16,000 per year - such colleges were at the forefront of the three-day Competition, where 140 experts and judges provided expert guidance to the young contestants.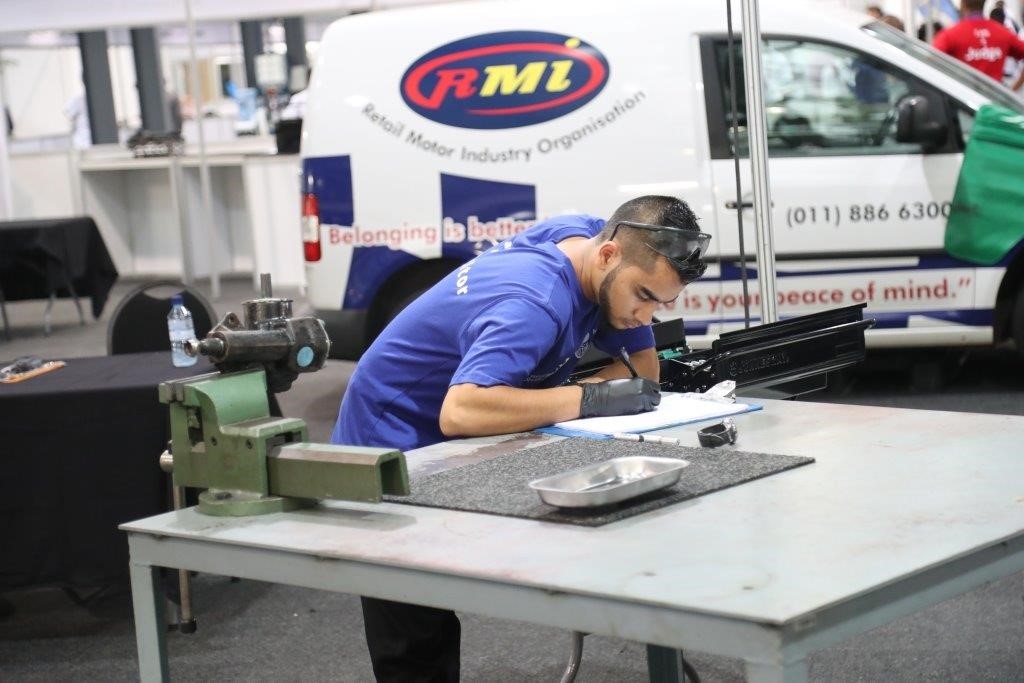 Tayla Schou, who earned a position on Team South Africa for WorldSkills São Paulo 2015 and is now a representative on the WorldSkills Champions Trust, said this year's Competition saw more Competitors and more skills than ever before.
"The atmosphere during the Competition was intense, with hundreds of youth focusing their talents to come out on top," she said. "My personal highlight was that we had so many woman in traditionally male dominated trades, and males in female dominated trades earning medals. This really shows me that the path to gender equality is lit in South Africa, and can only improve."
Among such Competitors was Mathebula Nonhlanhla Angel, 21, who scooped a silver medal in the welding category, and summed up her experience in one word – "Unforgettable".
Mathebula's long-held passion for welding grew when she learned of a shortage of skills in this sector, and a lack of female welders. "Being part of the Competition has given me wonderful knowledge as a young artisan," she said.
"To represent South African women was a really great feeling, and the Competition has enabled me to gain self-confidence, be strong and stand on my own, and gain good exposure to a growing industry. From this, I can see a bright future in front of me."
Nosipho Thando Pearl Khumalo stood out in her category – Car Painting – as the only female Competitor. She stood out even further when she won the gold medal.
"Participating in this event has been the greatest challenge, and the best experience, of my life," she smiled. "I'd never really competed before, so to not only do this but to excel at it has been amazing. 
Her first taste of painting came when working for aviation experts Aerosud, with the National Skills Competition entering her radar when she was accepted for a painting apprenticeship at South African Airways. But she "never imagined in a million years" that she would take first place in her skill.
"It made me feel like a queen in a man's world!" she said. "It has helped me to believe in myself and realize I can do anything I put my mind to."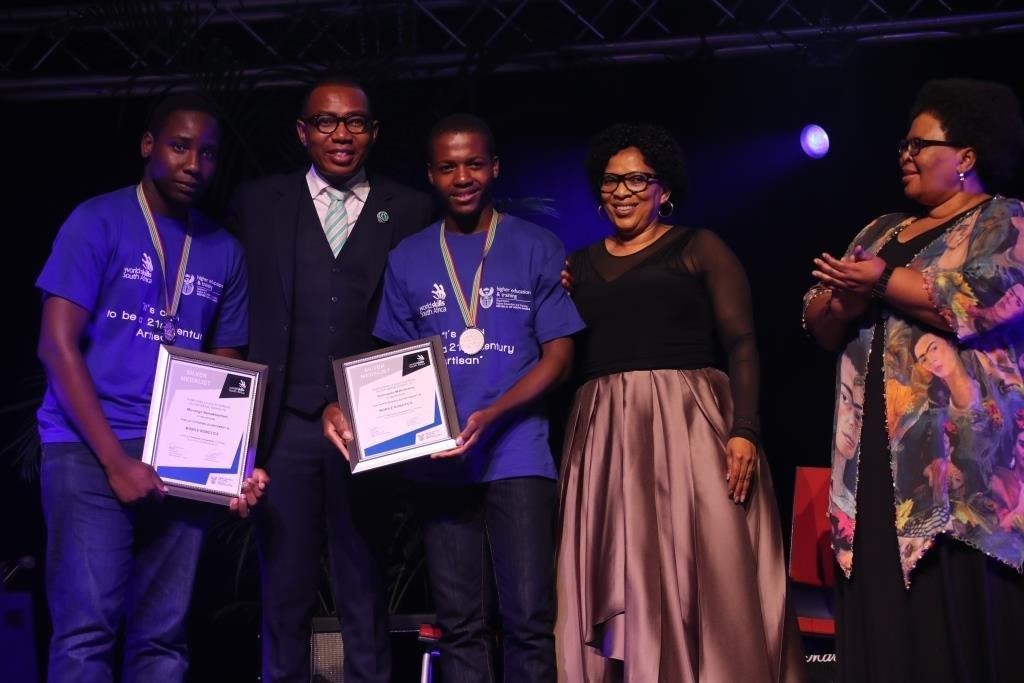 Together with his team-mate Angelique Jordaan, 22-year-old Dewald Oostewald Brand overcame all comers in  Mechatronics, as a lifelong affinity with engineering – particularly robotics and intelligent systems – translated into competitive success and an "incredible experience".
"We received great training and support during our preparation, giving us a level of confidence we couldn't have done without," he said. "And after all the hard work and long hours we put into that preparation, it was a very proud and satisfying moment when we were announced as the winners in our skill.
"WorldSkills serves as a platform for the youth of the world to showcase their skillset. It offers youngsters that love working with their hands the opportunity to show pride in what they do and have an unforgettable experience"
And, as Angelique explained, all roads now lead to Abu Dhabi, and the WorldSkills stage. "The National Competition was a life-changing experience in itself," she said. "I can't wait to see what WorldSkills Abu Dhabi 2017 will bring us."