WorldSkills Reaches New Heights
WorldSkills is all about reaching for new heights, so where better to spread that message than from the summit of the world's tallest mountain?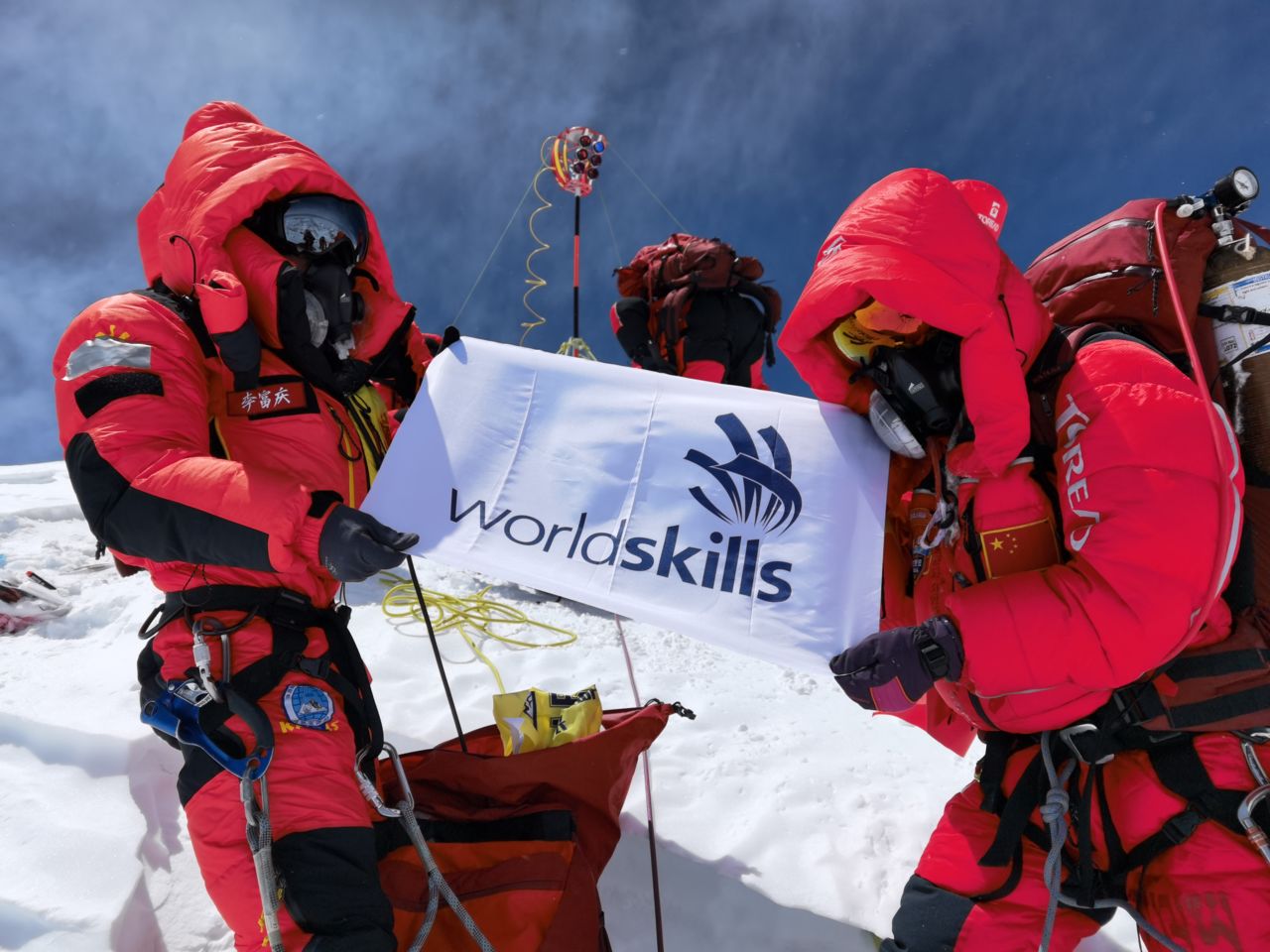 Carried to the summit by a team of intrepid Chinese mountaineers, the WorldSkills flag was flown for the first time at the highest place on Earth as a reminder that next year is WorldSkills Shanghai 2021.
The mountain, of course, is Everest, although in Asia it has other, much older names.
In China the peak is officially Chomolungma, from the Tibetan for "Goddess, Mother of Mountains".
The mountain can be climbed from both the Chinese and Nepalese sides, and the team with the WorldSkills flag are the only ones to make the summit this year, arriving on May 27.
The Chinese team wanted to share the message that preparations for the 46th WorldSkills Competition are going well despite the worldwide COVID-19 pandemic and that they will be ready to welcome the world.
President Xi Jinping has called on organizers "to present an innovative event with extensive influence to the world", with China also hoping to use the Competition to boost awareness of vocational skills and increase its pool of skilled workers.
WorldSkills Shanghai 2021 will take place between 22 -27 September next year.