WorldSkills Premiere Experience speakers announced!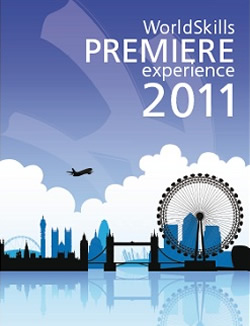 By Michelle Turpin, WorldSkills International
The WorldSkills Premiere Experience is a conference and events programme you will not want to miss!
Being held 4-9 October, 2011 in conjunction with WorldSkills London 2011, the WorldSkills Premiere Experience includes conferences and events such as the WorldSkills Leaders Forum, the Global Skills Marketplace seminars, the Big Conversation conference, and the Farewell Lunch with Champions just to name a few. Speakers from many different countries/regions and organisations will share their stories, their best practices, and their strategic plans for the future of skills training and the economic impact of skills training around the world.
Leaders in government, industry, education and business should plan to attend many of the 'pick and mix' components of the WorldSkills Premiere Experience. Speakers and conference details are now confirmed and details for each day of the programme can be found by visiting www.worldskillspremiere.com.
For more information, visit the website or send us a message at wspe@worldskills.org.
Register today, don't delay!