WorldSkills Premiere Experience 2011 update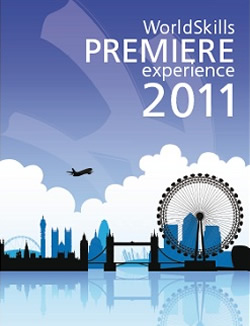 By: Michelle Turpin, WorldSkills International
The WorldSkills Premiere Experience (WSPE) is designed for people in leadership positions interested with global skills issues, practice and policy, trends or new technology, networking and learning from other leaders in like positions. The WSPE is packaged to include visits to the WorldSkills Competition event, participation in the Big Conversation on Work Inspiration, WorldSkills Leaders Forum (WSLF), Global Skills Marketplace (GSM), as well as other conference sessions, study visits, excursions, receptions, networking and cultural exchange opportunities in the dynamic city of London, UK. This programme provides the perfect place for your executives and representatives to network with like minded leaders. Not only that, we want to ensure all our supporters and stakeholders know all the possibilities for engagement. We are going to be asking for applications for organisations to run Global Skills Marketplace seminars and we can work with you on an individual basis to explore new options and ideas for getting your organisation in front of hundreds of international leaders.
The overall themes running throughout the WSPE are:
Unique approaches to skills development and training
New and innovative skills policy and practice
Using emerging technologies to increase sustainability and reduce the environmental impact of skills
Ways of working effectively with the new global workforce (mobile, technologically advanced and ever changing young professionals)
International best practices in skills promotion
To let us know the role you and your organisation would like to play in the WorldSkills Premiere Experience 2011, to offer comments and to register participants, please contact Michelle Turpin at michelle.turpin@worldskills.org. The WorldSkills Premiere Experience (WSPE) 2011 will be held from Tuesday, October 4 to Sunday, October 9, 2011.
Please visit our website for more information: www.worldskillspremiere.com