WorldSkills Madrid 2015 announced as official 43rd WorldSkills Competition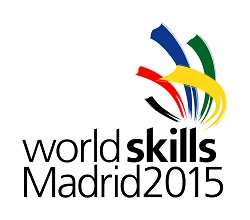 By Michelle Bussey, WorldSkills International
One of the key outcomes of the WSI General Assembly held in conjunction with the 41st WorldSkills Competition in London was the awarding of the host for the 43rd WorldSkills Competition. After an impressive promotional bid campaign, WorldSkills Madrid 2015 was awarded the rights to host WSC2015. The Competition will take place 10-15 November, 2015 in Madrid, Spain. As WorldSkills was founded in Spain, it will be very exciting to return to the Competition's place of origin.
The venue chosen to house the event is IFEMA (http://www.ifema.es), it boasts 200,000 sq. metres of exhibiting space, 12 halls, and 2 convention and congress centres. There are also many impressive facilities and services like a Business Centre, a Press Club, 14,000 parking spaces, and hundreds of meetings rooms.
The Opening and Closing Ceremonies will be held at the Madrid Arena (http://www.madridarena.org/) which has a surface areas of 30,000 sq. metres. Madrid has 221 five, four and three-star hotels within easy access to the Competition venue.
The Competitor Village will be held at the Hotel Auditorium Madrid (http://www.hotelauditorium.com/). It is 100,000 sq. metres with 59 multifunctional rooms which can hold more than 2,200 people. The hotel has 869 fully-equipped rooms distributed among 4 floors. There is also the "Ociorum" as part of the hotel services to provide relaxation for the Competitors. It includes: four paddle courts, indoor and outdoor swimming pools, a sauna, a gym, virtual golf and entertainment rooms.
Continuing on in the tradition of the WorldSkills Competition, Madrid will host the One School One Country program that will involve Spanish secondary schools where VET is also offered.