WorldSkills Leaders Forum 2009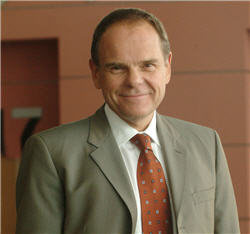 By Steven Chase, WorldSkills Premiere Experience Coordinator
600 people will attend this year's WorldSkills Leaders Forum (WSLF), September 3, 2009, making it the largest WSLF to date!
The keynote address will be given by business executive, author, and consultant Don Tapscott. An internationally renowned authority on the impact of information technology on business, Don Tapscott is the author of Wikinomics How Mass Collaboration Changes Everything, and Growing Up Digital.
In addition to giving the keynote address Don Tapscott will also moderate an interactive panel discussion with five Past Champions of the WorldSkills Competition. The panel will represent a cross section of various skills and technologies. The Past Champions will discuss the positive impact that participating in the WorldSkills Competition has had on their personal and professional lives.
Following the conclusion of the WSLF the Past Champions will take the group including participants of the WorldSkills Premiere Experience on a guided tour of the 40th WorldSkills Competition site.
For WSLF ticket information or to register for the full WorldSkills Premiere Experience, September 1-6, 2009, in Calgary, Canada contact Stephen Chase at stephen.chase@worldskills.org.