WorldSkills International Capacity Building Centre in Korea will spearhead skills development around the globe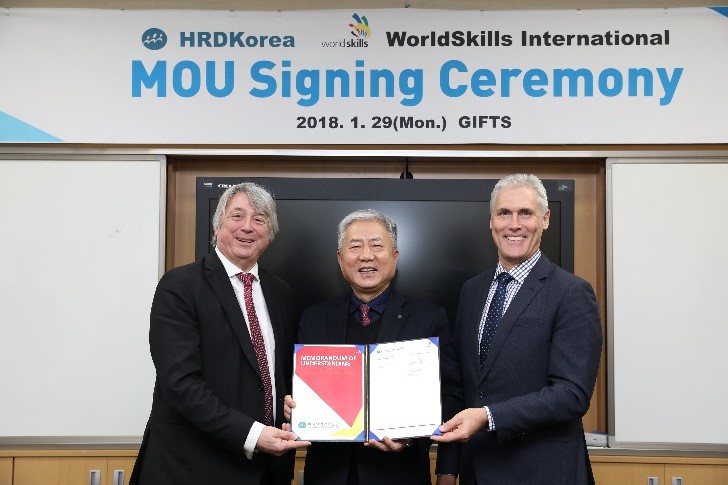 The first WorldSkills International Capacity Building Centre to support global skills development has been established. The Global Institute for Transferring Skills (GIFTS) of the Human Resources Development Service of Republic of Korea (HRD Korea) will have an emphasis on Africa and other developing countries and regions. 
To officially mark this collaboration, a Memorandum of Understanding (MoU) was signed by Kim Dongman, the President of HRD Korea, Simon Bartley, the President, and David Hoey, the CEO of WorldSkills International (WSI), at a signing ceremony in Seoul on 29 January.
Also present were representatives of HRD Korea and the Director of Sponsorship and Partnership for WorldSkills, Alexander Amiri. The event offered an opportunity for the two organizations to reaffirm their commitment to strengthening skills development through strategic partnership and collaboration.
Through the WorldSkills Capacity Building Centre, WorldSkills International and GIFTS will work together on projects and activities that focus on skills competitions, capacity building, and skills training, especially in developing countries. These will include Members and non-Members of WorldSkills.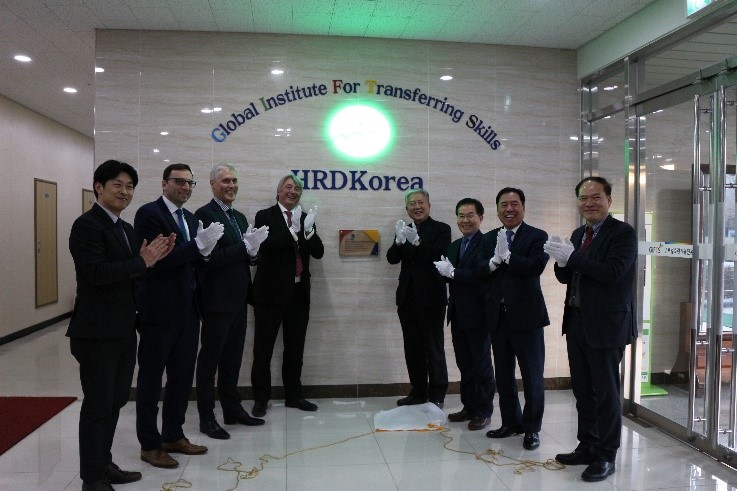 "Our experience to help design and plan a skills competition system on the national level is a valuable asset which we want Member and non-Member countries and regions to benefit from", said the President of HRD Korea, Dong Man Kim. "Africa is one of the major target regions for us and for WorldSkills, and we hope to contribute to the development of skills and economies there through international cooperation."
For years, GIFTS of HRD Korea has been mentoring and working with countries that greatly need their support. In 2014, training and skills competitions Experts from HRD Korea helped plan, manage, and deliver the first national skills competition in Namibia, and provide training to the Namibian Competitors before WorldSkills São Paulo 2015. In addition, Experts and Competitors from Zambia, Namibia, and South Africa were invited to the Korean national skills competition, which was a great opportunity for skills and knowledge exchange between the Competitors and Experts. 
"The WorldSkills Capacity Building Centre will continue the excellent development work from GIFTS of HRD Korea," said the President of WorldSkills, Simon Bartley. "There are many other WorldSkills Members, such as Brazil, France, Chinese Taipei, Japan, and China, who have also been doing outstanding work in Africa. We look forward to seeing more initiatives from experienced WorldSkills Members to form similar strategic partnerships and alliances."