WorldSkills Hong Kong, China celebrates 25 years of achievements and a bright future
Highlights from the past year include the first junior skills contest as well as success at WorldSkills Competition 2022 Special Edition.
Hong Kong, China can look back with pride on a year in which they celebrated 25 years as a Member of WorldSkills International, but also moved forward in supporting the training and education of young people.
A highlight of 2022 was the first Hong Kong Junior Skills Competition, held in May and June, with 60 secondary school students from 15 schools testing their ability in Digital Construction, Fashion Technology, Graphic Design, Mobile Applications Developments, Painting and Decorating, and Restaurant Service.
With categories for junior and senior secondary students, the winners were honoured at a prize-giving ceremony that coincided with a three-day Future Skills Community Event in December.
With the goal of showcasing the achievements of students from the Vocational Training Council, Hong Kong, and promoting vocational and professional training to the public, the event featured a wide range of discussions and a fashion show that revealed the talents of the outstanding alumni of the Hong Kong Design Institute.
WorldSkills Competitors were also able to share their experiences, and the way skills have transformed their lives - a reminder also this has been the story of Hong Kong, China, since 1997. That was when Competitors from Hong Kong, China made the journey to St Gallen in Switzerland, for their first taste of the world's greatest vocational skills competition.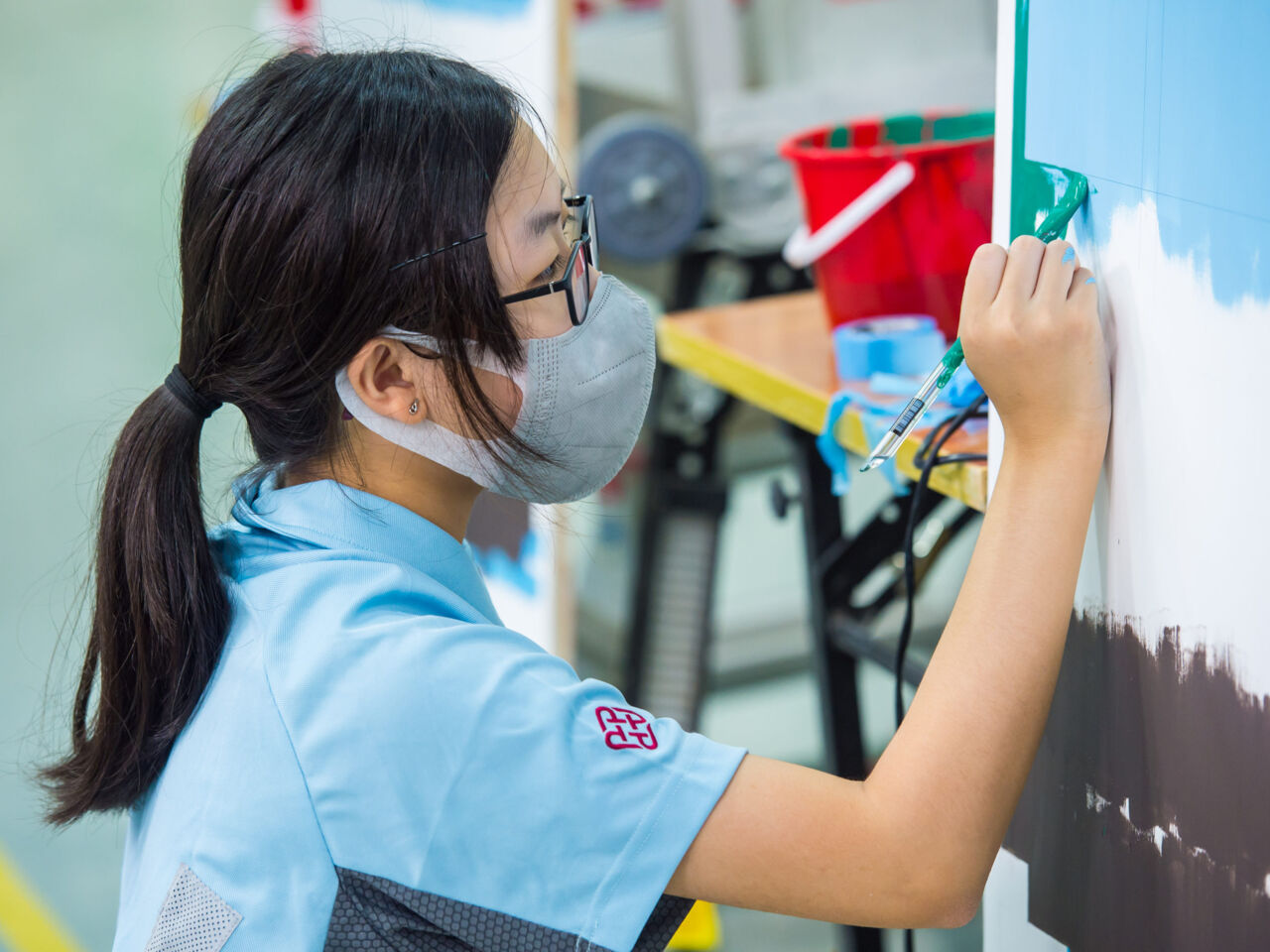 The 34th WorldSkills Competition saw success and bronze medals in Jewellery and IT/Software Applications, with a first gold medal, also in Jewellery, at WorldSkills Helsinki in 2005.
Those memories were celebrated in a social media campaign that asked former Competitors, Delegates, and Experts to dig out their favourite images of past Competitions.
Over 900 photos were submitted, with three winners, and seven merit prizes, highlighting memorable moments from a quarter of a century, including the delight of Beauty Therapy bronze medal winner Wai-Yin Lau during the Closing Ceremony of WorldSkills Abu Dhabi 2017 and Siu-Wan Lam, who took part in Fashion Technology back in 1997.
Team Hong Kong also marked the 25th anniversary with a gold medal in Visual Merchandising and 12 Medallions of Excellence at WorldSkills Competition 2022 Special Edition.