WorldSkills Germany supports skill development in Ghana
A new report from WorldSkills Germany details the partnership's successes since it began in 2020.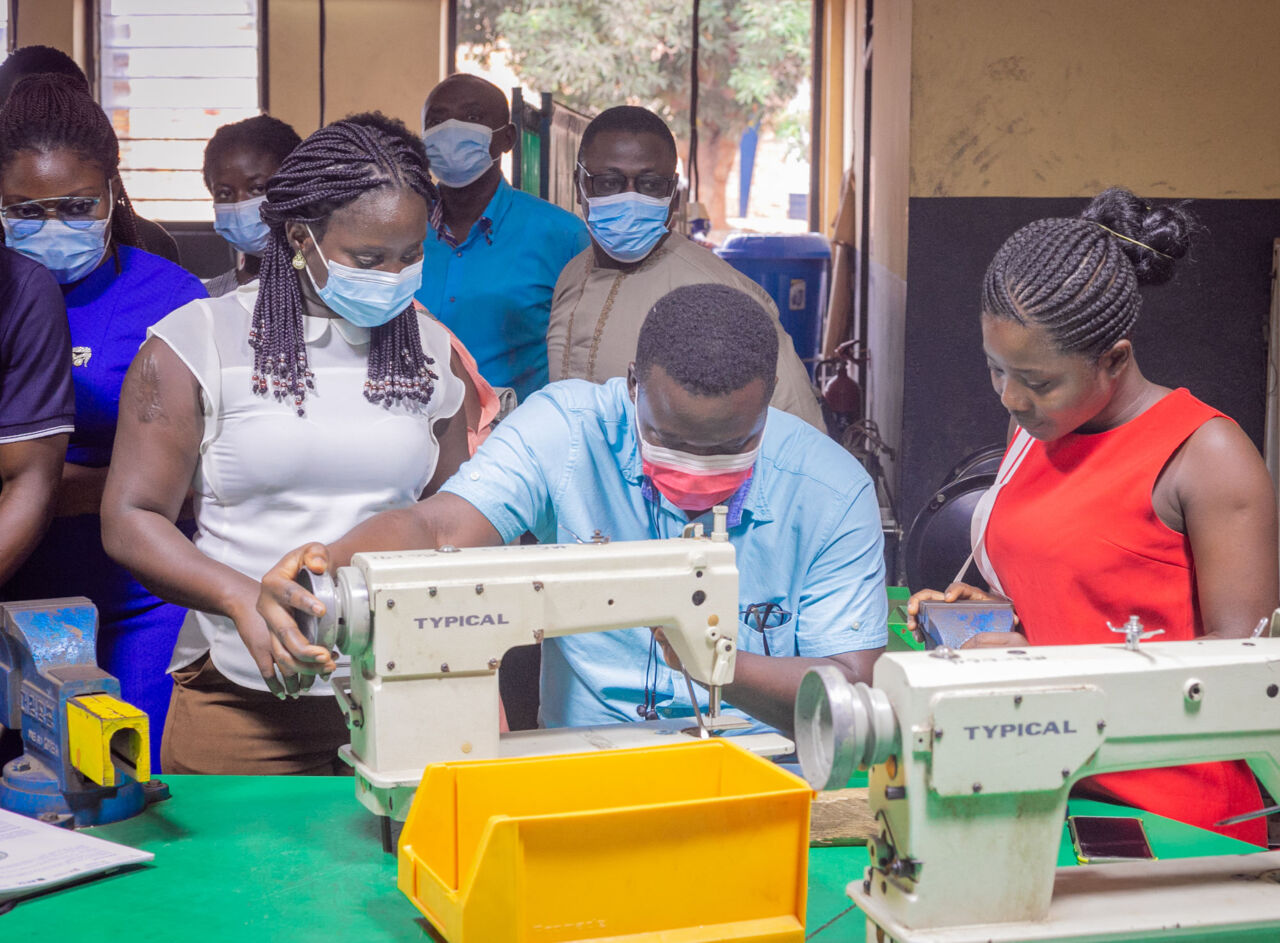 WorldSkills Germany, a long-standing WorldSkills Member, have partnered with one of our newest Members, Ghana, to help establish a national WorldSkills movement in the country and contribute to the skills development in Africa.
The fruits of this partnership have been published in a report from WorldSkills Germany, which highlights the ways new Members can be supported, especially in the developing world, and in Africa, which is long underrepresented in the WorldSkills family.
For WorldSkills Germany, their long-term goal is to assist WorldSkills Ghana to create a sustainable, independent, and successful training organization that reflects the uniqueness and opportunities within Ghana.
Working with the Council for Technical and Vocational Education and Training (COTVET) of Ghana, the three-year programme in the run-up to WorldSkills Shanghai 2022, aims to develop and train both Experts and Competitors, along with training and performance centres, while also developing WorldSkills Ghana as a sustainable National Skills Organization.
The two Members signed an MOU in spring 2020, but the COVID-19 pandemic threatened to disrupt plans.
Instead, online training platforms became the key. "It was possible to successfully advance the project — albeit at a greatly reduced pace and, in some cases, with simplified content," says Michael Büchele, Project Manager of WorldSkills Germany.
The programme is financially supported by the German Corporation for International Cooperation (GIZ) and led by an experienced team, who were finally able to travel to Ghana in September 2020 and join training sessions in Accra and Kumasi.
Longer-term objectives include setting up a national skills competition, with support from the private sector, as well as forming skills organizing teams who will develop key areas like workshop planning, assessment criteria, and the materials and infrastructure needed for both Competitors and Experts.
To date these skill organizing teams have been set up for 14 skills, with hopes of a first national competition later this year.
Addition support was provided by Alba Losert of WorldSkills Germany who joined the WorldSkills Ghana Secretariat for two months from May to June this year.
For Losert, the aim was to create sustainable structures for Ghana using the available resources, a process that was, she says, as important as the outcome.
"Using the given resources and building something is empowering, fun, context relevant, and most important activates self-agency through thinking, doing, learning together," she says.
It also became clear on both sides that money was not always needed to create opportunities, as with a project to create a classroom at the Accra Technical Training Centre that used office space donated by the centre's director and renovated by students.
For WorldSkills Ghana's Technical Delegate Mamudu Hamidu, the experience of working with WorldSkills Germany was "revealing and shocking" with the realization that while around half of his country's population was under 30, there was little structure in place to develop their skills.
"Young people's precious energy is wasted without or with insignificant technical know-how," he says. "I saw that WorldSkills is the right platform to give the youth and TVET system the positive energy."
The collaboration between the two Members is already achieving results, especially with the understanding that "Ghana Experts are being marched with German Experts for coaching not according to German specification but what is the available reality in Ghana," says Hamidu.
Hubert Romer, the Official Delegate of WorldSkills Germany, says: "It is our wish to integrate other nations into this project network with Ghana in order to be able to further use and spread the mutual learning effect."