WorldSkills Experts Faculty Representatives gather in Amsterdam
The team of Representatives defined a strategy to improve knowledge-sharing under their mentorship programme.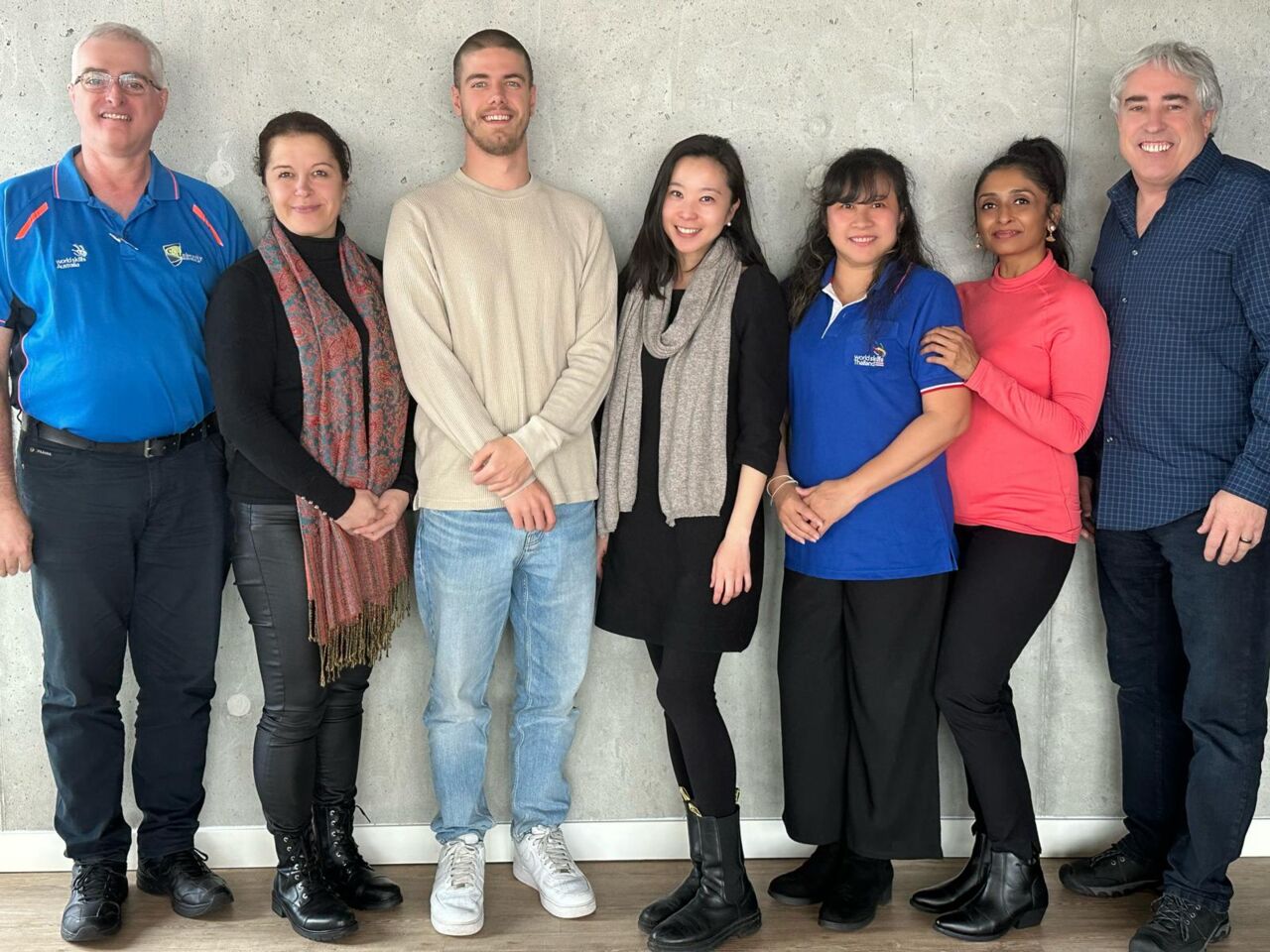 WorldSkills Experts Faculty Representatives met in Amsterdam recently to develop an action plan for the next two years in the first workshop since WorldSkills Competition 2022 Special Edition.
The Representatives workshop, which took place from 15 to 17 February 2023, had several objectives. Based on the results of two recent surveys, the representatives drafted a new strategy for the WorldSkills Expert Faculty mentorship programme and developed a resource plan.
"This is my first time to meet all the Faculty Representatives physically and it was also the first time we met since COVID-19. We are excited to see the outcomes and feedback from the members," said Phattiraporn Khiewsanun, Representative for Social and Personal Services from Thailand.
Based on conclusions from the survey, the Faculty decided which themes to prioritise for future professional development for Experts. WorldSkills Test Projects, Technical Descriptions, Marking/Assessment, and the Competition Information System – all crucial components for the delivery of the WorldSkills Competition – were the most in-demand topics.
"After a brainstorming session, we proposed several objectives we wish to have in place for the General Assembly in September 2023," said Mark Bramer, Representative for Construction and Building Technology from Canada.
"From this milestone, we were able to project a few of these even further so we now have set goals for WorldSkills Lyon 2024. We have set targets and now we need to work towards reaching those. Exciting days ahead," he explained.
Many Experts called for a more efficient knowledge-sharing system, especially between established Member and new Member countries and regions, and between Experts. Short informative videos and virtual group meetings emerged as some of the preferred approaches.
"I would hope that the outcomes will encourage more Experts to take advantage of the resources and in the end, be better prepared for the event," said Raili Laas, Representative for Construction and Building Technology from Finland.
The workshop in Amsterdam was also an opportunity for Representatives to look into new ways to engage with Members and Associate Members and to promote the resources the WorldSkills Expert Faculty can offer.
On this issue, Raili Laas said that she hopes for more "interaction" with all Experts, and to get more feedback on how the work of the Experts Faculty "can be most helpful for them."
Experts are essential to develop and run a successful WorldSkills Competition. Experienced in a skill, trade, or technology, they represent their Member country or region by sharing their knowledge and experience.
The Experts Faculty strives to expand the movement and to create a positive impact in skills development around the world. Anyone who has served in an official role of Expert at a WorldSkills Competition can join.
The Experts Faculty includes three categories of participants:
Representatives are past Experts that make up the management team.
Members are Experts who no longer have an official role in WorldSkills Competitions (international level).
Associate Members are Experts who currently have an official role at WorldSkills Competitions (international level) and desire to be updated about the Expert Faculties activities.
Find out more about the WorldSkills Expert Faculty including how to join. Email wsef@worldskills.org if you have any questions. Current WorldSkills Experts Faculty members can join the Member-exclusive LinkedIn group to stay in touch and share feedback.