WorldSkills Conference Talks 2020: Keeping moving during a global pandemic
During June and July, WorldSkills International will move young skilled professionals and skills experts into the spotlight. A series of webinars will explore the current situation of Champions, all over the globe, as well as the future of skills organizations and competitions alike.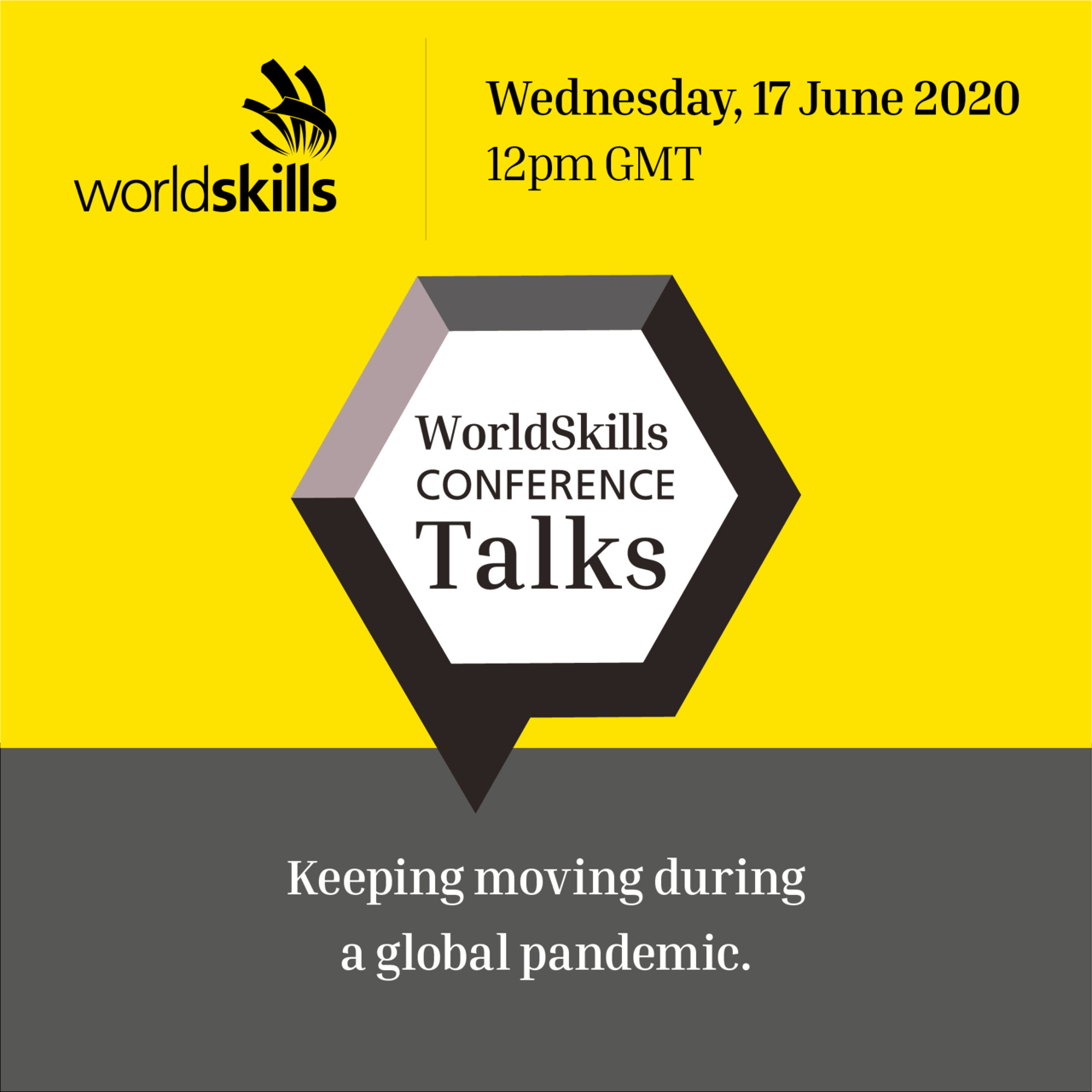 The series will begin on Wednesday 17 June with the Talk "Keeping moving during a global pandemic", when Champions from Barbados, Belgium, and New Zealand will tell us their stories from the current COVID-19 crisis. Interviewed by Chris Humphries, Acting President of WorldSkills, the young professionals will share their views, concerns and learnings, followed by a panel of experts from skills organizations, international organizations as well as Global Partners, who will react and discuss their views on the current challenges.
Be sure to also mark your calendars for all our WorldSkills Conference Talks, 12pm GMT Wednesdays:
17 June - Keeping moving during a global pandemic
1 July - Can skills competitions, training, and assessments be effective online?
8 July - Ensuring that skills reflect societies: Diversity and Inclusion in competitions and beyond
15 July - Youth, skills, and resilience: the view from WorldSkills Champions
22 July - Knowing our past, preparing for our future: lessons from the WorldSkills Museum Collection
Reserve your spot at our free talks! Visit https://worldskillsconference.com.