WorldSkills China Provides Training Programmes for TVET Teachers of Bangladesh
As the anticipation and excitement surrounding WorldSkills Abu Dhabi 2017 continues to build, the essential role of vocational education and training – and the way in which nations can work together to enhance and promote them through being part of the WorldSkills global community - has been illustrated by China and Bangladesh.
The Skills and Enhancement Project at Guangzhou Industry and Trade Technician College (GZITTC) in Guangzhou City, China – launched on 6 January 2017 – will provide three types of training programs covering a range of trades, with participants from Bangladesh joining their Chinese counterparts in building their repertoire of skills from 2017 to 2019.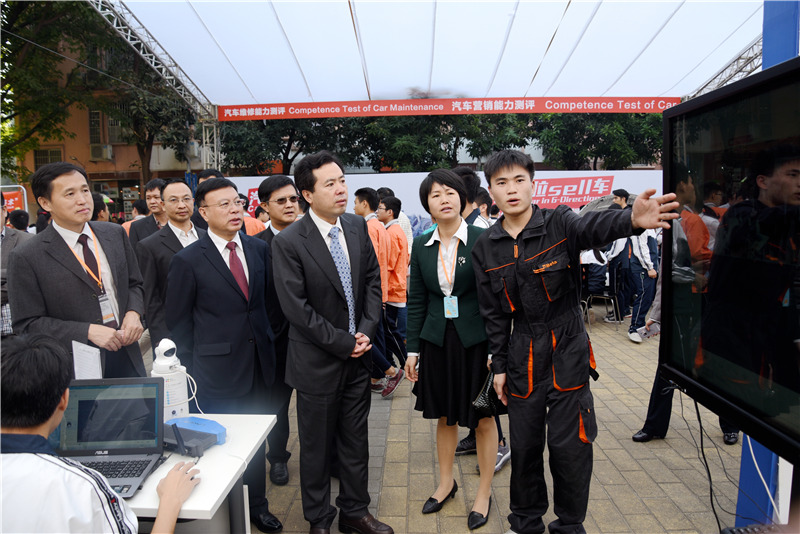 More than 500 representatives from government, industries, and vocational schools and colleges in both countries attended the launch ceremony, where Mr. Nurul Islam Nahid, Minister of Education of Bangladesh said, "education is of great importance, while technical and vocational education and training is the top priority for us."
Minister Nahid spoke of his appreciation to WorldSkills China and GZITTC – whose representatives, alongside those from local government, also addressed the event - and his hopes for"enduring friendship and long-running partnership"between China and Bangladesh in the sphere of technical and vocational education (TVET).
The project – created through a partnership between WorldSkills China, GZITTC and the World Bank – will offer a Senior Leadership Program, Middle-level Managers Management Program, and Specialist Teachers Training Program. 
It will focus on a diverse array of trades including Fashion Design, Web Design, CNC Turning and Milling, Refrigeration and Air Conditioning, Auto Technology, and Electrical Installation. Up to 581 Bangladeshi government officials, managers of vocational colleges and TVET teachers will take part.
WorldSkills China actively promotes the WorldSkills movement both nationally and internationally, with the aim of raising awareness of skills and calling for their importance, and the importance of skilled workers across society, to be recognized. It is currently working with other partners to develop more international cooperation projects.
Ranked as one of the best technician colleges in China, GZITTC has been a dedicated supporter of, and contributor to, China's WorldSkills journey since 2010, and is a key WorldSkills China partner.