WorldSkills Champions Trust Training Camp held in Lyon
The former WorldSkills Competitors gathered for the first time as a group ahead of their two-year term in the WorldSkills Champions Trust.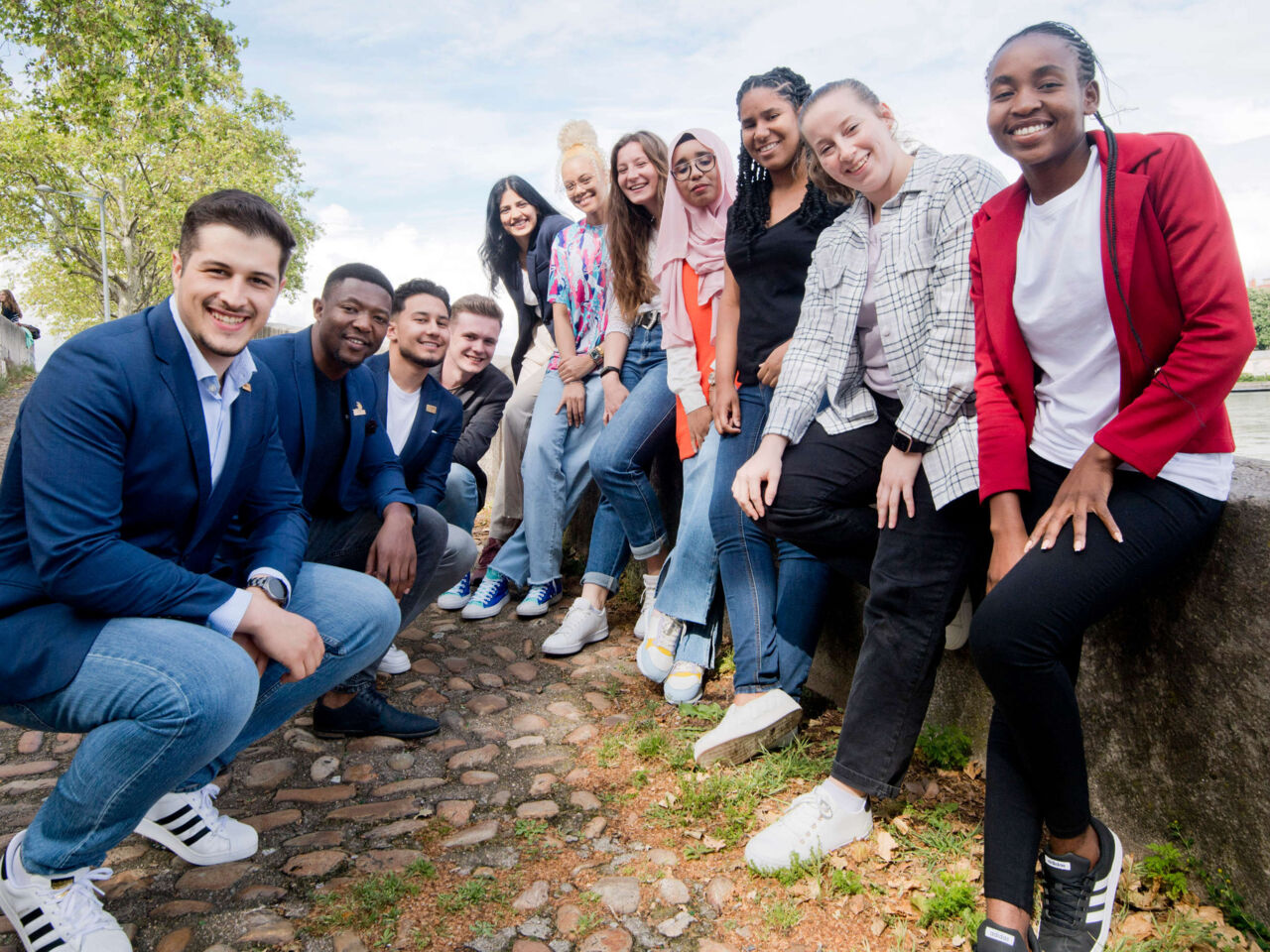 New and returning WorldSkills Champions Trust representatives met face-to-face for the first time since their appointment earlier this year. Travelling from across the globe to Lyon, France, they underwent training in public speaking and social media, developing their skills to be ambassadors of the WorldSkills movement.
The Training Camp took place from 8 to 13 May, alongside preparation meetings for WorldSkills Competition 2024, giving the former Competitors the opportunity to meet the WorldSkills Board of Directors, WorldSkills Secretariat, representatives of the WorldSkills Lyon 2024 Organizing Committee, and Partners. They also had the chance to familiarize themselves with the host city for the 47th WorldSkills Competition, which is to be held from 10 to 15 September 2024.
As the week went on, the representatives got to know their peers better, creating another epic story to add to their WorldSkills journey.
"The training was amazing. It was an incredible experience to meet everyone, exchange stories, and grow closer as a family as the week went on," said Rachel Crawford, Champions Trust representative for Oceania and ASEAN. "It is truly amazing how quickly a group of like-minded passionate people can grow so close in such a short amount of time."
Mihle Mvelakubi, Champions Trust representative for Africa, expressed how "great" it felt "meeting different people from different parts of the world representing different cultures."
With an important role in representing skilled youth at different types of events, the Champions had a variety of sessions developing their media skills, from public speaking to speech writing. As described by a Champions Trust representative for Europe, João Teixeira, this part of the camp taught them "how to get the key messages across to the target audience."
A Champions Trust representative for Asia, Shweta Ratanpura, said that an important discussion was held about their plans to contribute as part of the Champions Trust.
"We spoke about what WorldSkills expected from us and whether we had any ideas of our own that we have already done in our country or that we looked forward to doing. A lot of us had similar ideas, but we didn't know how to structure them," said Shweta.
"For instance, we talked about alumni groups in each of the countries and regions. This is something that has been somehow happening unofficially but not always in an organized manner."
Overall, Champions Trust representatives came out of the Training Camp more confident and prepared to stand in front of a crowd and proudly explain how skills change their lives, and how critical the WorldSkills movement is.
"The most important outcome was overcoming my fears of taking a stand and delivering a speech. I was afraid at first, but the second time was better, and the third time I was more confident," said Mihle. Rachel highlighted that, "the training really helped my confidence with not only writing speeches but actually presenting and speaking in front of a group."
There was also time for fun during the week-long training, with plenty of opportunities for enjoying French culture and food. A scavenger hunt across the city organized by the WorldSkills Lyon 2024 Marketing and Communications team was a highlight for many of the young Champions.
"On the cultural side, without a doubt, what I liked the most was the scavenger hunt. It was a very fun way to get to know more about Lyon, and each other," said João.
Many opportunities await this group of eleven WorldSkills Champions representing a voice of skilled youth over the next two years. Learn more about the WorldSkills Champions Trust including current and past representatives, and their contributions to spreading the power of skills across the world.