WorldSkills Barbados gives Competitors access to professional certification
WorldSkills Barbados are integrating squad training programmes with international professional certifications.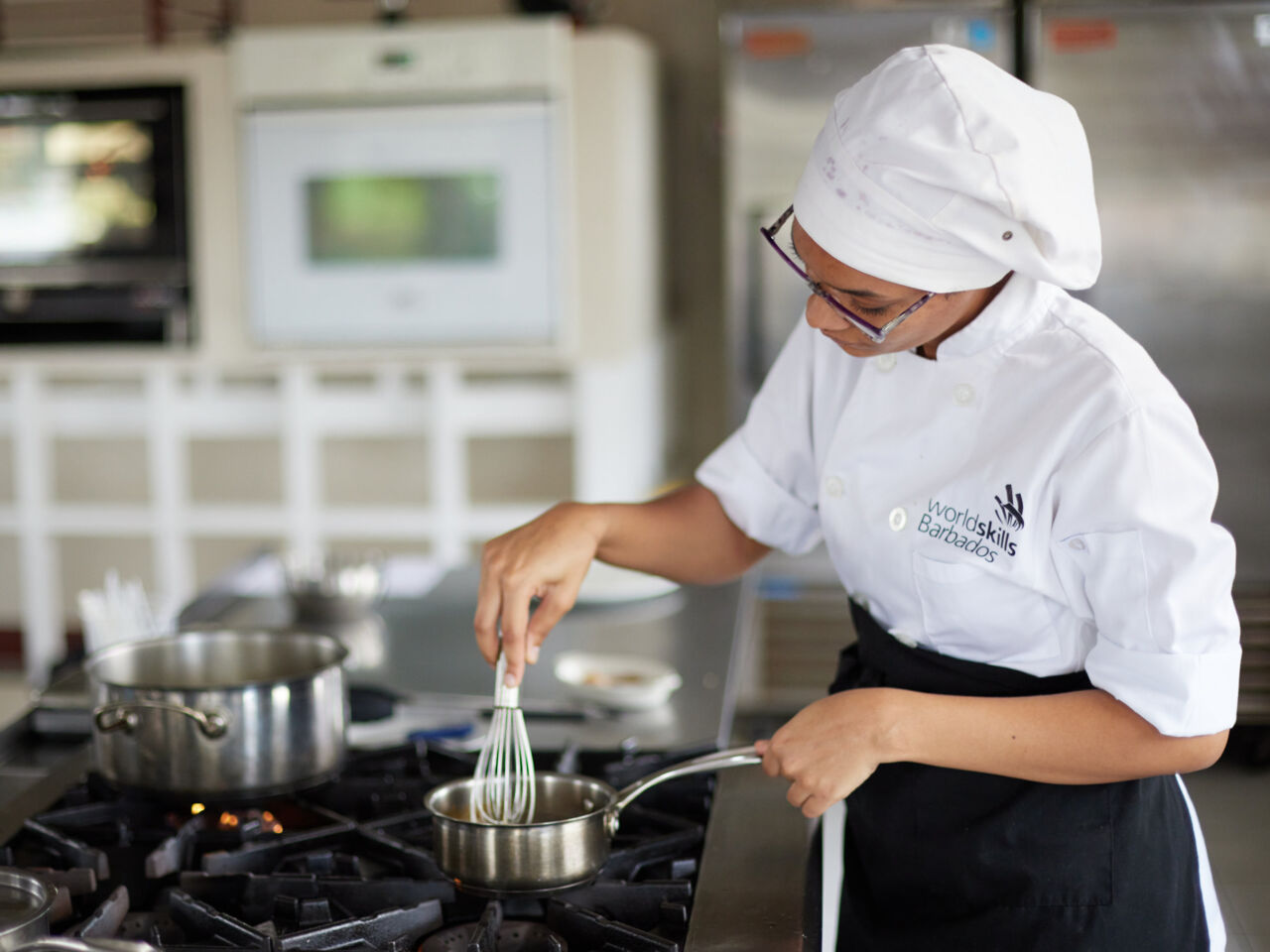 For WorldSkills Barbados (WSB) 2020 Cooking Champion Jessica Cummins, her preparation for the international championships has taken her a step closer to becoming a certified chef.
Selected from the national competition to join the WorldSkills Barbados Training Squad, her training started in April 2021 at the Caribbean Cuisine Culinary Institute (CCCI). Under the guidance of Chef Peter Edey, WorldSkills Barbados Cooking Expert and a Certified Executive Chef with the American Culinary Federation (ACF), the training delivered by WorldSkills Barbados programme also prepared Jessica for the culinary certification process.
On 1 June 2022, Jessica Cummins, along with former fellow training squad members Shenanké Nedd and Daryl Hunte, as well as Jashown Willoughby, a WSB 2020 cooking finalist, achieved the Certified Culinarian designation. During the practical phase of the culinary assessment, students were evaluated on their butchery and fabrication skills, as well as their preparation of classical sauces and knife skills.
"That one year of training represented the course that you would do to become a Certified Culinarian. So, they only had to take the test, and now they are Certified Culinarians," said chef Peter Edey. "There are different levels all the way up to Certified Master Chef, but they are now coming into the entry level, this means you have met a certain level of competency and skills required at this level."
The ACF is a professional organization for chefs and cooks that provides educational resources, training, apprenticeship, competitions and programmatic accreditation designed to enhance professional growth for all current and future chefs and pastry chefs.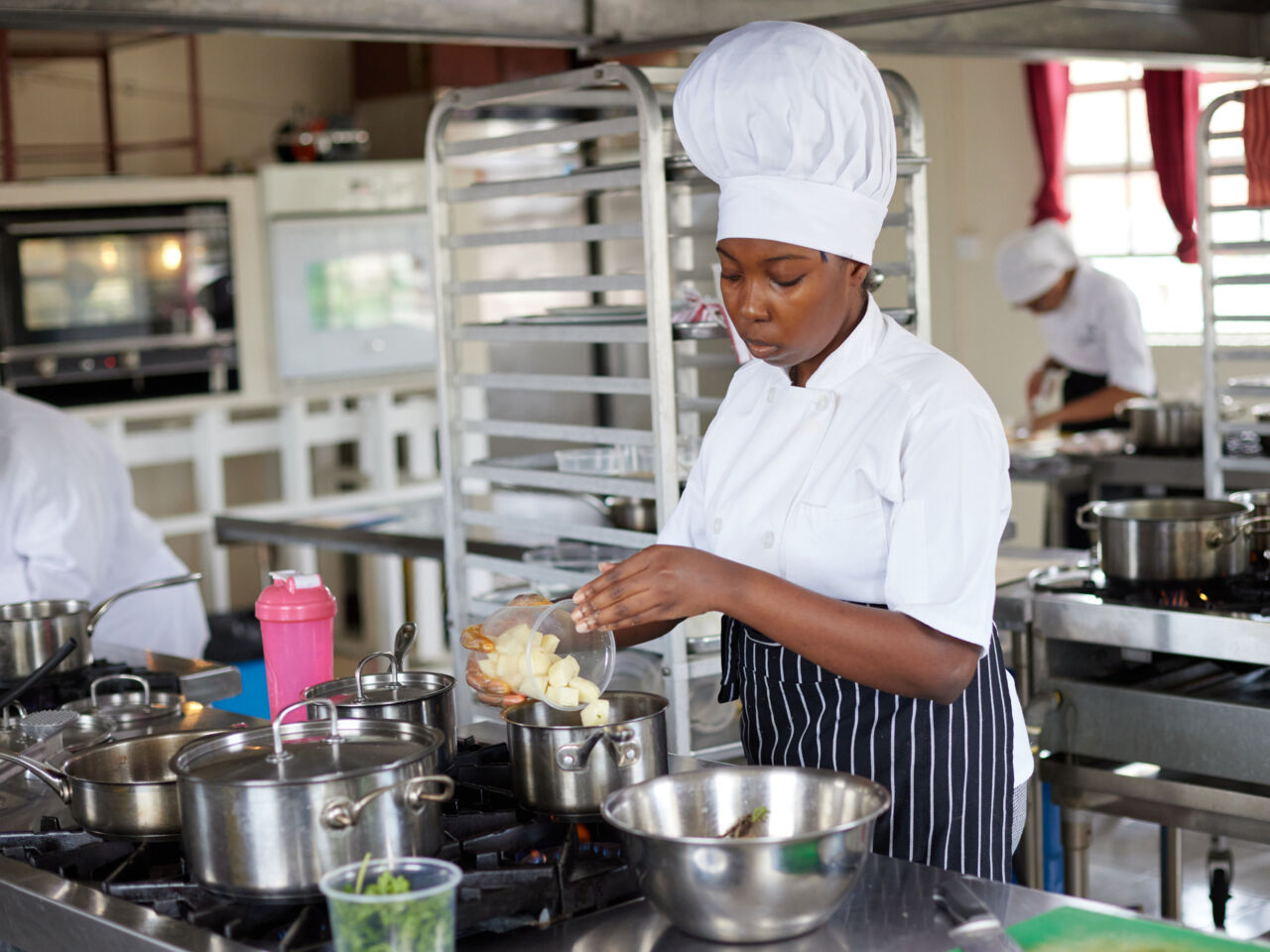 "It has been great being able to measure myself up to the standard of the ACF and to get an actual certification from them to validate all the work I've been doing for the past few years. The certification is recognized a bit more, especially when you are going to look for a job, trying to apply for certain places, it is a little bit more recognized as it is a world standard organization," said Jessica Cummins, who added that this is only one of the many more degrees she would like to attain.
The initiative has prompted WorldSkills Barbados to develop more opportunities for professional accreditation. According to Dario Walcott, Technical Delegate, anyone following WorldSkills training for at least a year — even if they are not selected to represent Barbados — should receive a qualification higher than they achieved at their training institution. Such ambitions reinforce the impact of the WorldSkills Barbados programme on the country's national TVET system.
"We are helping to develop a cadre of young people who represent excellence and who should be able to go anywhere in the world and say, we are one of the best," said Mr Walcott. "Certification is another way, through the National Vocational Qualification and the Caribbean Vocational Qualification, WorldSkills Barbados now also focuses on practise supported by competition to help achieve similar outcomes."