WorldSkills and Festo celebrate 30-year partnership
WorldSkills presented Festo with a certificate and a letter of appreciation for 30 years of successful partnership.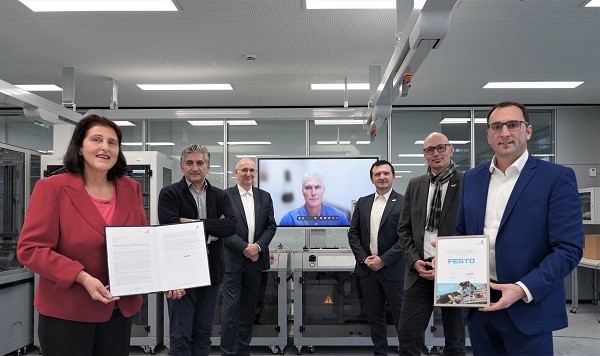 Festo is proud of the long-standing cooperation as a Global Industry Partner (GIP) of WorldSkills since 1991. Together, WorldSkills and Festo are committed to the global vocational training of young people. They are shaping the future, and Festo supports them in technical training.
On 13 December, Alexander Amiri, Director of Sponsorship and Partnerships of WorldSkills International, presented a certificate and appreciation letter to Festo Didactic core team driving the partnership with WorldSkills. David Hoey, CEO of WorldSkills International, joined online to extend his appreciation and excitement for the future and many more joint vocational championships and activities.
Find out more about the role Global Industry Partners play in the WorldSkills movement.