WorldSkills Abu Dhabi 2017 unites global youth through One School One Country cultural exchange program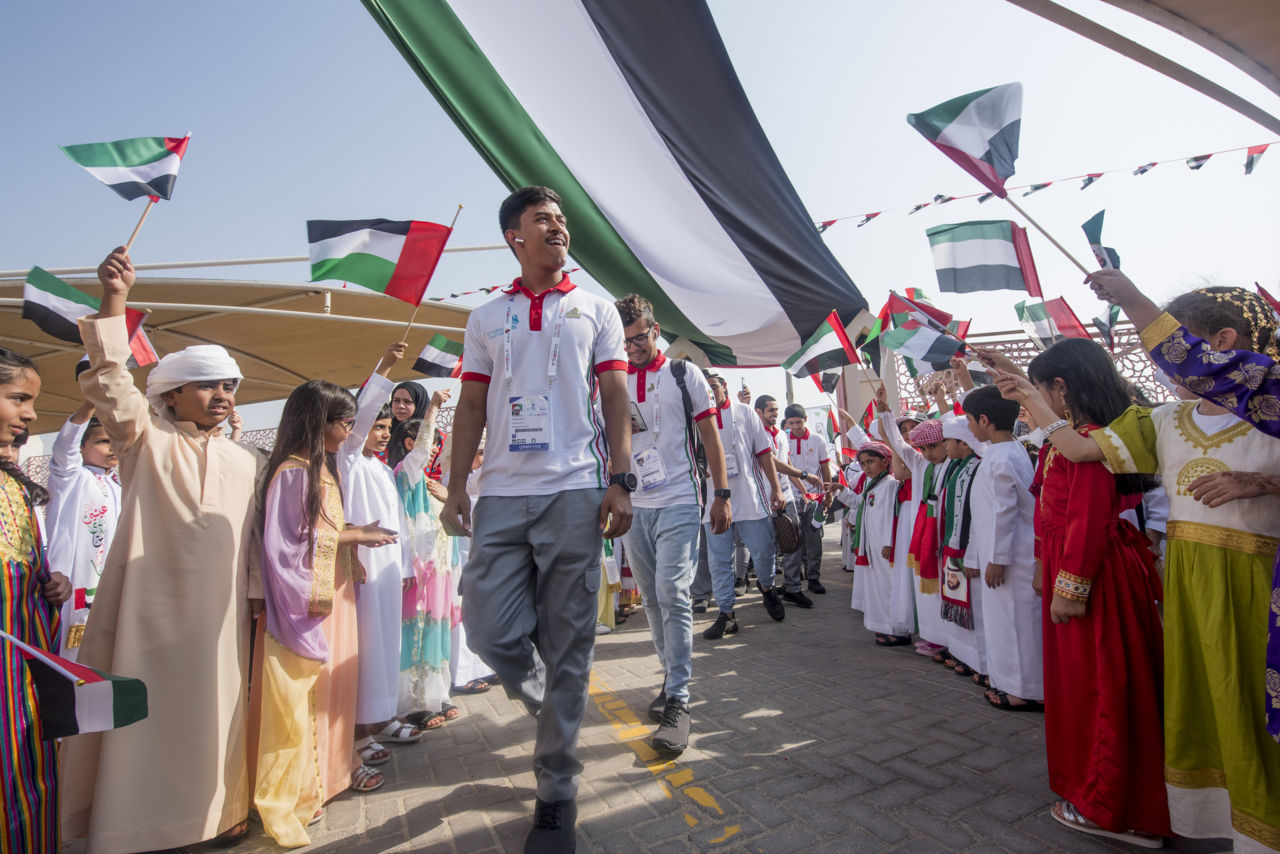 Connections built on knowledge and understanding, and forged over thousands of miles, have been sealed as young participants in WorldSkills Abu Dhabi 2017 – the world championship of vocational skills – met the UAE schools and students they have been paired with through a cultural exchange initiative for the first time.
As part of the world's biggest vocational skills competition, which is taking place in the Middle East and North Africa region for the first time, the One School One Country program is a builder of bridges between the youth of different nations, and a platform to enhance global awareness of the importance of vocational skills and the spectrum of careers they open the door to.
Since January, when each of the chosen 59 UAE schools were assigned their own WorldSkills Member country or region at a colorful and vibrant launch ceremony in Abu Dhabi, they have been devoted to discovering more about the nation they are now hosting through their classes and their own research.
In return, WorldSkills Competitors from the students' adopted countries enhanced their understanding of the UAE in the buildup to the WorldSkills Abu Dhabi, which will be held at the Abu Dhabi National Exhibition Centre from 15-18 October. 
After 10 months of discovery, they have cemented their friendships by finally coming face-to-face as pupils eagerly welcomed their guests at schools across the UAE capital.
"To see WorldSkills Competitors from around the world meet their young Abu Dhabi hosts for the first time is an emotional experience that really drives home the power of forging connections that know no boundaries," said Simon Bartley, President of WorldSkills.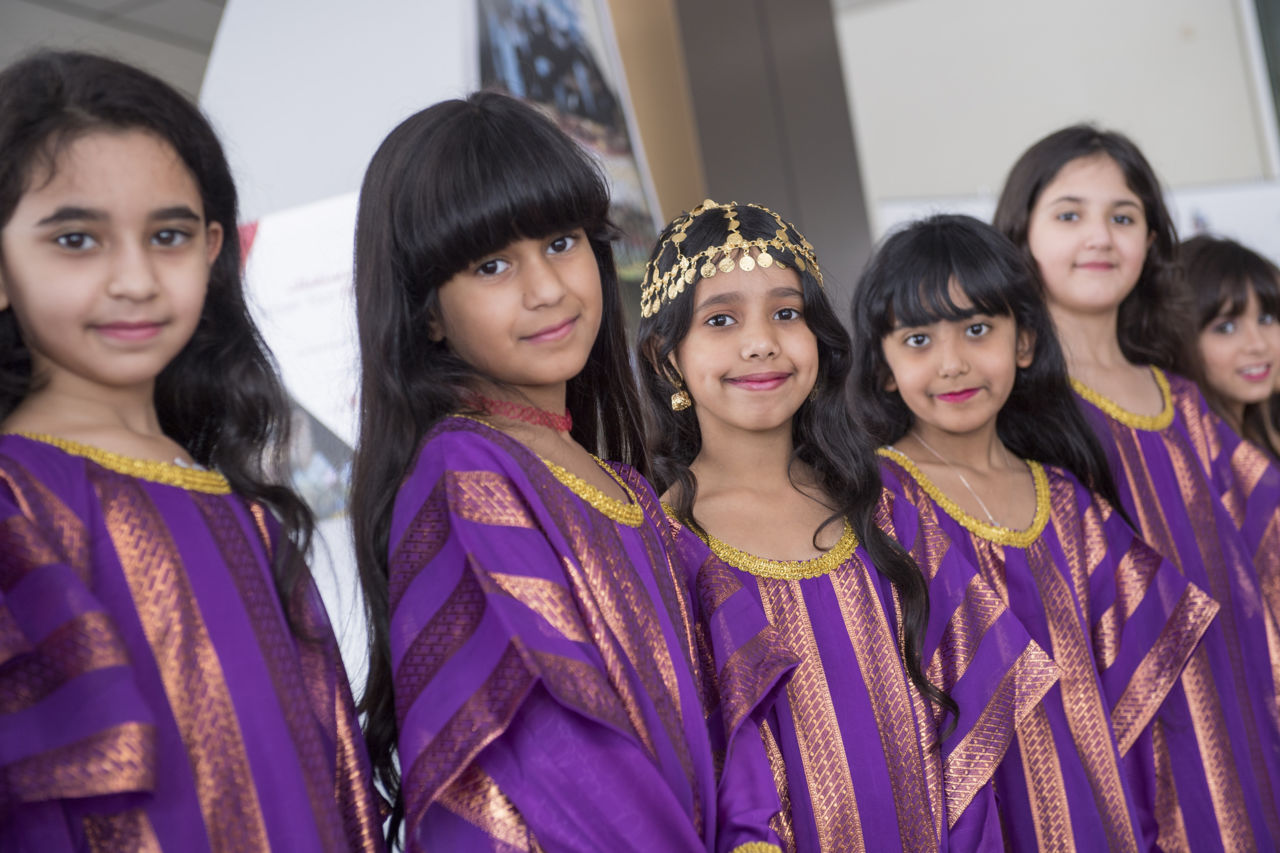 "One School One Country has already been a voyage of discovery and enlightenment for every young person involved, and they have learned so much about each other since its launch in January. However, nothing can equate to the moment when they finally come face-to-face, sealing friendships that we are certain will endure."
"This program reflects the fact that the world can be as small and interconnected as we want to make it, and that we have a commitment to making it possible for young people to develop their knowledge and understanding of cultures and values beyond their own."
"Vocational skills, through their universal nature and purpose, can be a hugely valuable conduit for cultural and knowledge exchange, nurturing global citizens whose abilities are matched by their awareness. WorldSkills International is immensely proud to see the way in which One School One Country has brought young people from so many countries together as one."
At the Applied Technology High School (ATHS) - Abu Dhabi Boys Campus, pupils and staff excitedly welcomed students from their adopted country of Russia, who will host the next stage of the Competition - WorldSkills Kazan 2019 - in two years' time. 
Dozens of Russian students were first taken to a traditional Majlis set up in the school, where they were met by Principal Mark Defield Taitt, who welcomed the students with the traditional Russian greeting 'Zdravstvuj' (hello)."
"The students have been preparing for this since last year, although the momentum really began building up from February," he said. "Welcoming Russia added extra excitement, as the country is hosting the next WorldSkills Competition in 2019.
"We really wanted to create something of a legacy, where we have a long-term relationship and exchange of ideas with Russia, rather than just a one-off event. Although the UAE is a multi-national country, this is really the first time our students met a whole cohort of a different country at one time, so they have been very excited."
The Russian visitors sampled traditional Arabic food before the girls were gifted long, colourful Arabic dresses and the boys were given a Ghotra, the Arabic head dress, and a Kandora, the traditional Emirati national dress for men. 
After changing into their cultural garments, the Russian students met their UAE counterparts in a colourful and vibrant welcome ceremony in the school auditorium, where pupils from both nations watched informative videos about country before taking part a fun pop quiz and exchanging traditional gifts. The students then demonstrated their competitive nature with a game of basketball in the sport auditorium.
Yousif Madia Alkaff, a 16-year-old student and student council president at the school, said he liaised with faculty and students for months to prepare for the visit, adding: "We are so, so excited that this day has finally arrived."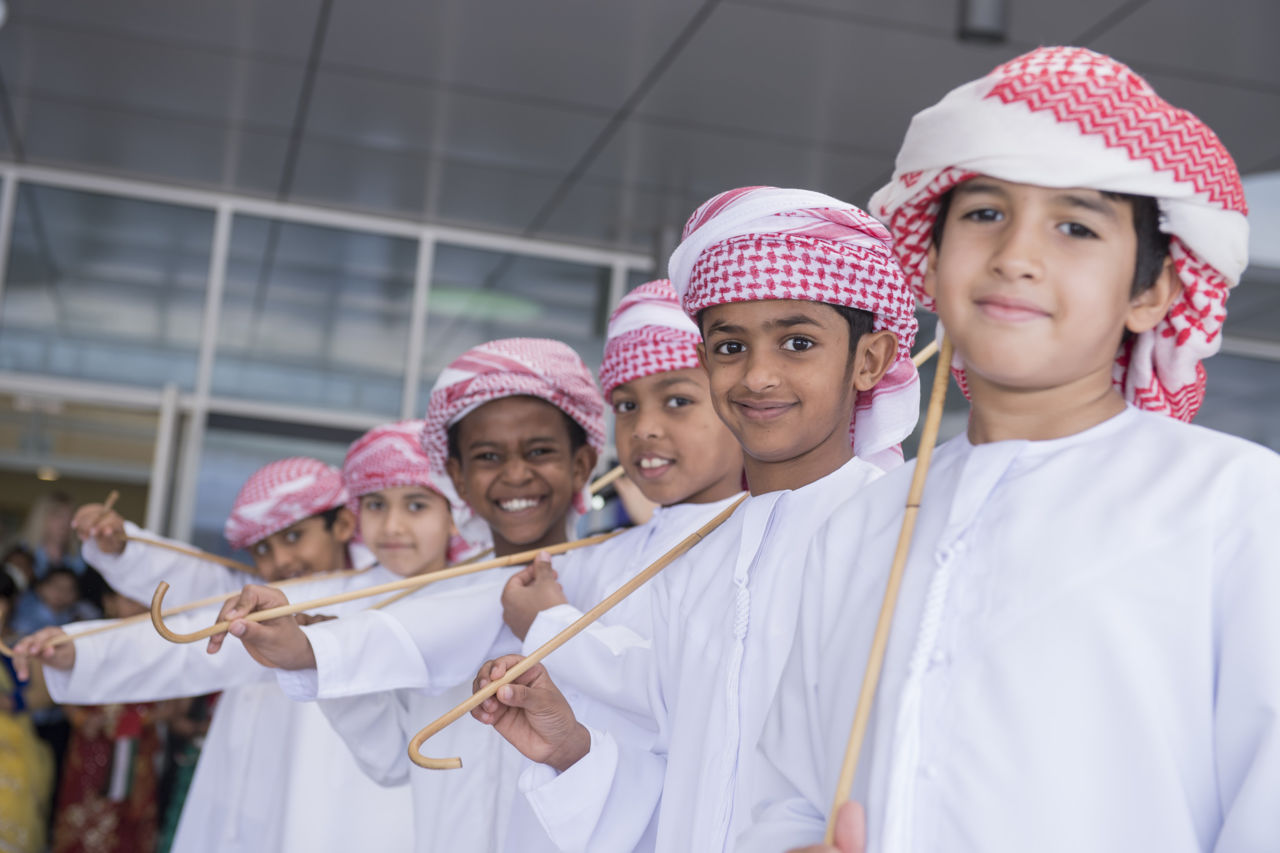 Russian student Boris Satarov, 19, was among the visiting party and said, "The visit has been so interesting – the culture is different from ours, and the traditional dress is very different to what we have in Russia; the kandora is very comfortable to wear here and we liked trying this. 
"The UAE is a great place and the students were very welcoming – they were so happy to see us, and we were so happy to see them."
Ekaterina Loshkareva, a Delegate for WorldSkills Russia said, "We have been very excited about One School One Country, and from the very first step, when the principal welcomed us and outlined all the activities we would take part in, we knew it was going to be a really entertaining and exciting experience."
"The students were really excited about the program, because not only are you going to learn something useful for educational purposes, you can feel this incredible cultural spirit and interact directly with local nationals. To be in Abu Dhabi is very important for us, as we really believe in the WorldSkills mission and in the power of skills to transform the world."
The program, which has taken place during every WorldSkills Competition since 1997, has seen Abu Dhabi students ship parcels of traditional Emirati gifts to their counterparts in their host country ahead of their arrival, while also swapping emails to build anticipation and excitement ahead of the moment when they meet.
During their time together, the UAE students and their international visitors will participate in interactive activities and show each other what they have learned about their respective countries and skills.
His Excellency Mubarak Al Shamsi, Director General of ACTVET said, "Through the One School One Country program, we have seen bonds of friendship formed that will hopefully last a lifetime.
"The importance of understanding, respecting, and embracing other cultures and values, and sharing those of our own nation with the world, is woven into the fabric of the UAE. The way in which our young future leaders have taken the opportunity to enhance their knowledge and reach out to their peers in other countries is a powerful expression of our belief that the different ways we may live our lives should be celebrated, and our goals and dreams are the same."
"Abu Dhabi is delighted to welcome our skilled young visitors from around the world, and we hope that their time here is a treasured experience that enriches both their skills development, and their worldview."
WorldSkills Abu Dhabi 2017, the 44th edition of the world's greatest vocational skills competition, is open to the public free of charge at the Abu Dhabi National Exhibition Centre from 15–18 October, with the Closing Ceremonies being held at the du Arena on 19 October.
About 10,000 international visitors are expected, while a record-breaking 1,300 Competitors are registered in 51 skills competitions. About 100,000 UAE visitors, mostly young people, are expected to attend over the four days of competition, while teams are drawn from the 77 Member countries and regions of WorldSkills International.
See all the photos here.