Why Latvia supports WorldSkills International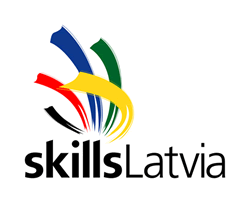 By Inta Ane, State Education Development Agency, Latvia
Improving the attractiveness and quality of vocational education and training, supporting and preparing youth for labour market insertion and reducing youth unemployment are current topics in Latvia in 2012 and for the coming years. Latvia, as a country that has renewed its independence and become a member state of the European Union, undergoing continuous development in a free market economy, has many changes to make both as regards the understanding and attitude of the public toward vocational education and in the modernization of the education system itself. This is a big challenge for a small country.
Participation in the skills competitions organized by WorldSkills International makes it possible to evaluate the competitiveness of the current vocational education system on the global scale and provides impulses for improving the curriculum and delivery methods of vocational training. Successful participation of young Latvians in WorldSkills competitions makes vocational training more attractive and increases the motivation of VET students to work harder at learning their chosen profession. Education policy makers get a realistic impression of the quality of training and ideas for improvement, but sector experts can learn about global development trends in their sector.
At the WorldSkills 2011 Competition in London, Latvia entered for the first time as an Associated Member and thus two competitors were allowed to participate. Their impressions are at the same time an assessment of the importance of international competitions for their professional growth, and a testimony to their increased sense of citizenship. This is evident in the statement made by Latvian Plastering and Dry Wall Systems competitor Aleksejs Zarkovs after WorldSkills London 2011 –
I gained:
Unforgettable and invaluable experience and lots of positive emotions;
Conviction that training for this kind of competition has to be serious, long-term and must take place in close cooperation between trainers at school and sector professionals;
Understanding of the usefulness of language skills and psychological skills, as well as an opportunity to improve my knowledge and skills;
A sense of responsibility, because I was representing not only myself, but also my country. It was an honour to participate in the Competition and a joy to realize that Latvian skilled young people can compete at the global level.
Excellent international competition experience through active networking with the other competitors and organizers.
An opportunity to see how people from other countries work. I observed the working culture, technologies and instruments used in other countries. I also learned a few new techniques.
A desire to continue my education in the construction field.
I understood that in our country it is possible to become a competent, competitive and sought after professional.