When the world closed down WorldSkills India was there to keep in touch
How do you keep in touch when everything from colleges to competitions seems to be shutting down?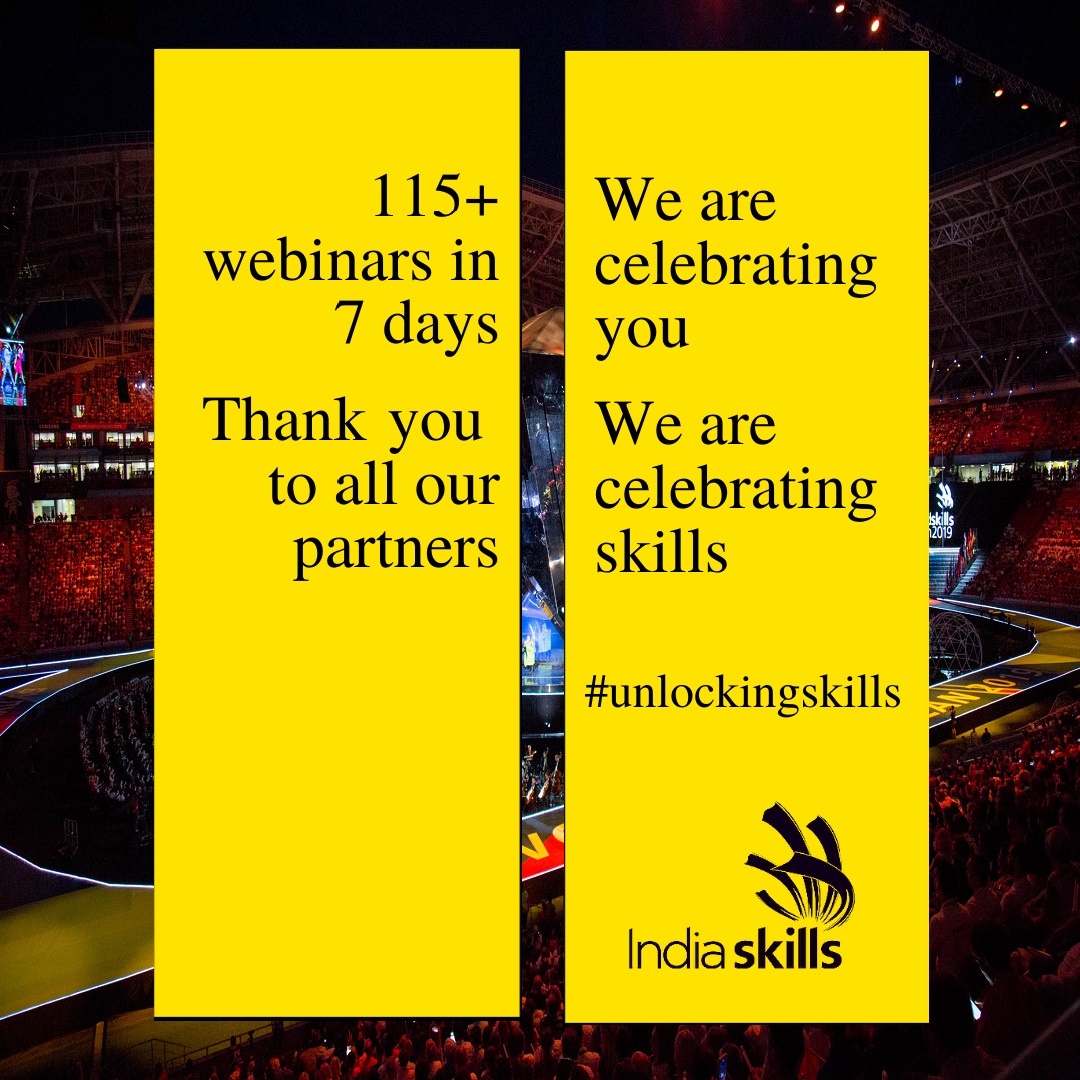 It's one of the most difficult challenges of COVID-19, even more so when you are serving a population of more than 1.3 billion.
For WorldSkills India the answer has been a massive outreach campaign using social media to communicate and engage with young people.
Its #SkillsFromHome campaign was designed to keep skills sharp and minds stimulated during lockdown. It's also a reminder, as WorldSkills India puts it that "Our fans and followers hold a very important position in our heart."
Using social media channels, the national vocation skills organization estimates it reached nearly 700,000 young people, encouraging them to post images of their creations that ranged from recipes to graphic design.
Winning entries included a carrot carved into a swan and a cake with hand painted fondant designs from Paige Peiera, which she said had "always been my dream."
To give further encouragement, WorldSkills India also signed up its "skills stars" to reach out through Instagram Live and offering everything from cooking ideas to makeup tips.
They supported a series of webinars that included Mahima Gandhi, who represented in India for Beauty Therapy at WorldSkills Kazan 2019, and sessions on cyber security, cloud computing and water technology.
In support of the international "Keep the World Moving Campaign" and World Youth Skills Day, 115 webinars were hosted in a week all designed to "Unlock Skills!" The marathon of webinars unlocked numerous success stories and unraveled how skills can help people during the pandemic.
Through all of this, the objective has been to make the experience of life during coronavirus as positive as possible, with the emphasis of new skills learned and the chance to represent India at future competitions as part of WorldSkills Internnational.
As one Twitter post put it "This is our family. United by skills across the world."