What is the mark of a true Champion?
The answer can sometimes be found far from the competition arena or the examination hall.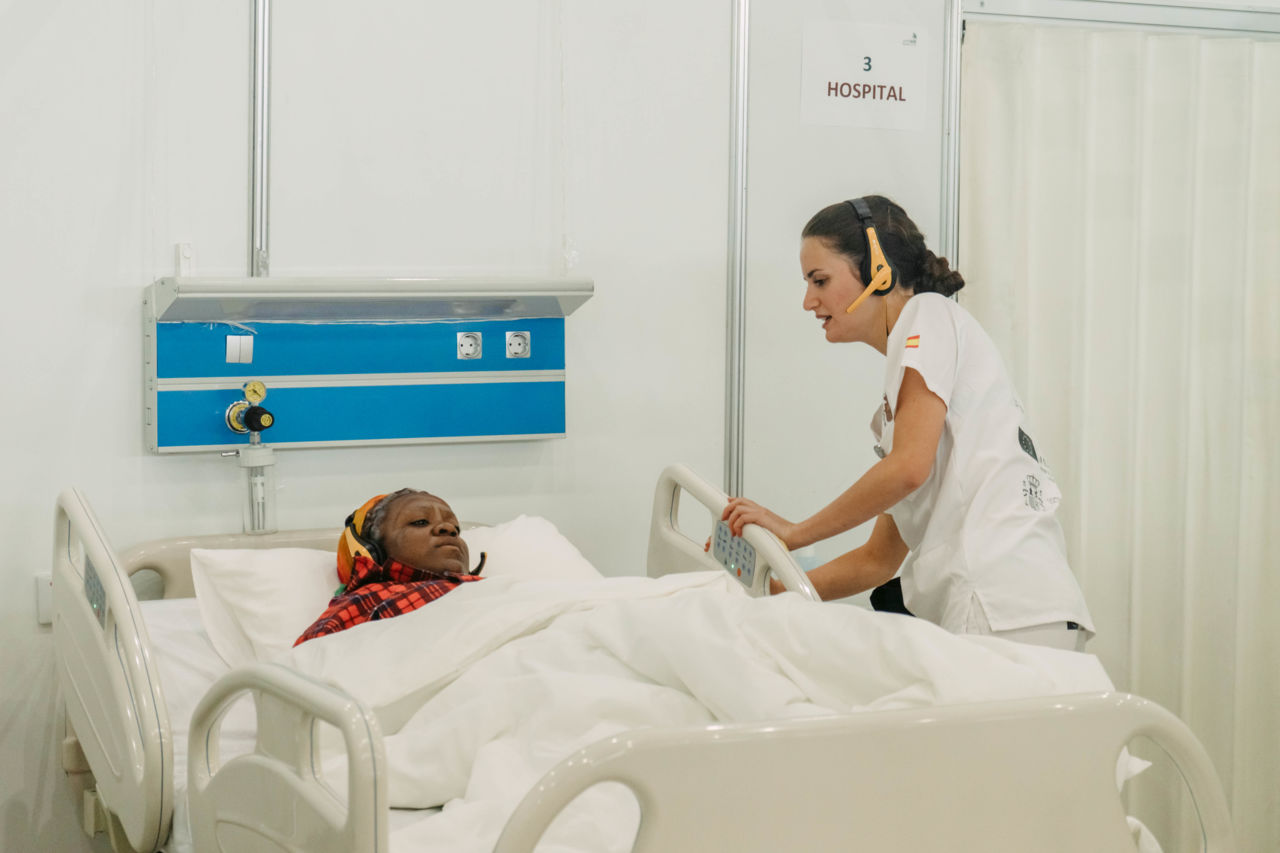 Just a year ago Alba Martínez was preparing for what she probably thought was the ultimate test of her skills, as a member of the Spanish team for WorldSkills Kazan 2019.
Today she is caring for some of the most seriously ill patients with COVID-19 at a hospital in Madrid's Hospital Universitario Infanta Elena.
Alba is still only 18.
Spainskills, the WorldSkills International Member, says Alba, who was their national Champion for Health and Social Care, represents all those who work in the field, sending "strong applause and our deepest gratitude."
She is part of the team at the hospital's semi-intensive care unit, which was created to a ward for COVID-19 patients from a cancer outpatient clinic.
"We host patients who are in serious condition that require intensive care and monitoring, yet they do not need to be admitted to the ICU,: she explains.
"Depending on their progress they are then transferred to the ICU or to the ward."
"The situation is complicated. We are afraid of being infected or of infecting a loved one without knowing it. Despite everything, we are doing our best to ensure our patients overcome the situation in the best possible way."
"Our patients go through a very complicated situation as they are separated from their loved ones and without any emotional support, which could be of great help during these times."
The applause, Alba says "Should also be for those who struggle to get through the day and for those who lost their lives fighting to survive. So here we are, trying to do our best and learning a lot."
Away from the front line, Spain's vocational training and education centres have been doing their part with donations of protective material to hospitals, health centers and nursing homes, including protective screens and clips to hold masks,
The skills developed in those centres have seen 3D printers used to make Personal Protective Equipment (PPE), with donations of sanitizing equipment vital to the fight against the pandemic.
Teachers have done this in their spare time, while still carrying on classes remotely.
Spainskills has a special mention for its National Expert from Automative Technology, Alberto Rodríguez Barrios who has developed several prototypes respirators and designed an oxygenating machine or ECMO.