What can we learn from the WorldSkills Shizuoka Experience?
By Tjerk Dusseldorp, President, WorldSkills International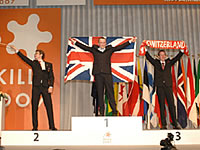 Just the change of a single word can make so much difference to the meaning of a sentence. If I'd written "Competition" instead of "Experience" you would have expected me to focus on all the outstanding successes of the Competition - the record number of competitors and visitors, and the massive logistics and cost involved in staging the event and so on.
But by focusing on the WorldSkills "Experience" I think we get to our purpose and role which is animating a world wide skill and learning network of individuals, organisations, agencies and communities to promote the essential contribution that skills make to any society.
I believe the overall WorldSkills Experience in Shizuoka was significantly richer than ever before, simply because I could see that the experiences of all our key stakeholders were significantly enhanced, as they were meant to be.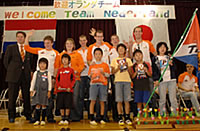 Of course our young skill champions wanted and got an environment that enabled them to do their best work, but they were also looking for opportunities to make new contacts and friends from around the world, and a chance to learn something about the host country.
Our Japanese hosts helped them to achieve this by providing shared accommodation in a Japanese resort in the foothills of Mt Fuji, arranging the immensely successful "One School One Country" cultural exchange experience where each country/region was supported by a local school, and transported 200,000 visitors to the Competition site which left our young champions with a precious lifelong memory of being highly appreciated for their skills and determination to succeed.
This same spirit was evident in the work of the multinational expert groups and delegates who conducted the nearly 50 separate skill category competitions without any significant disputation despite the inevitable obstacles some of them confronted.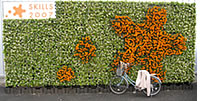 This can be attributed in part to the high quality service of our small but very talented and dedicated Secretariat and the new IT communication and management tools they have created to help our hundreds of volunteer experts to share their expertise before, during and after the Competition.
I was also pleased with how the proposed future direction for WSI was strongly endorsed by our member delegates, and supported by a willingness to add some modest new financial resources to the Secretariat to implement it.
I am glad to see that the Action Plan "Releasing the Full WorldSkills Potential" is now posted right up front on the WSI web site homepage (under "News") so members can easily refer to it and be reminded of where the organisation is headed.
Looking ahead, I believe WorldSkills will not only continue to manage big skills competition events such as Calgary 2009 and London 2011 and beyond, but also continue to evolve as a dynamic global skills development network of like minded individuals and organisations which will benefit untold numbers of young people to achieve their potential.