Nurturing the skills the world needs
For school-aged children in Barbados, a gap often exists between what is offered in the country's education institutions and the skills needed in the real world.
This insight sparked the formation of WorldSkills Barbados Juniors Future Skills Camp in 2021, bringing together attendees between the ages of 11 and 18 to learn technical, vocational, and life skills from leading international experts.
Far from education based purely on theory, the camp is a place where participants consider today's most pressing and practical questions, with courses including cyber security and mobile application development. Across five days, students get hands-on with activities ranging from preventing digital attacks to creating and flying aerial robotics.
At WorldSkills Barbados Junior Future Skills Camp 2022:
43 students attended the camp
Attendees learnt skills in:

Cybersecurity Threats, Vulnerabilities and Attacks
The Art of Protecting Secrets
The Art of Ensuring Integrity
The scheme opens students' minds to best practices taken from across the world with one guiding goal: cultivating a home-grown knowledge pool that will put Barbados' future leaders at the cutting edge of industry innovation.
Here, young people also develop the networks that will sustain them in the years to come. Dario has seen this first-hand and says, "The camp is a place where connections are made, and ideas are formed." Sessions include opportunities to meet peers in person, share messages online, collaboratively test out ideas, and start to find their voices. As a result, by the time they leave the programme, they already have some important contacts that they can take with them into their ongoing professional paths.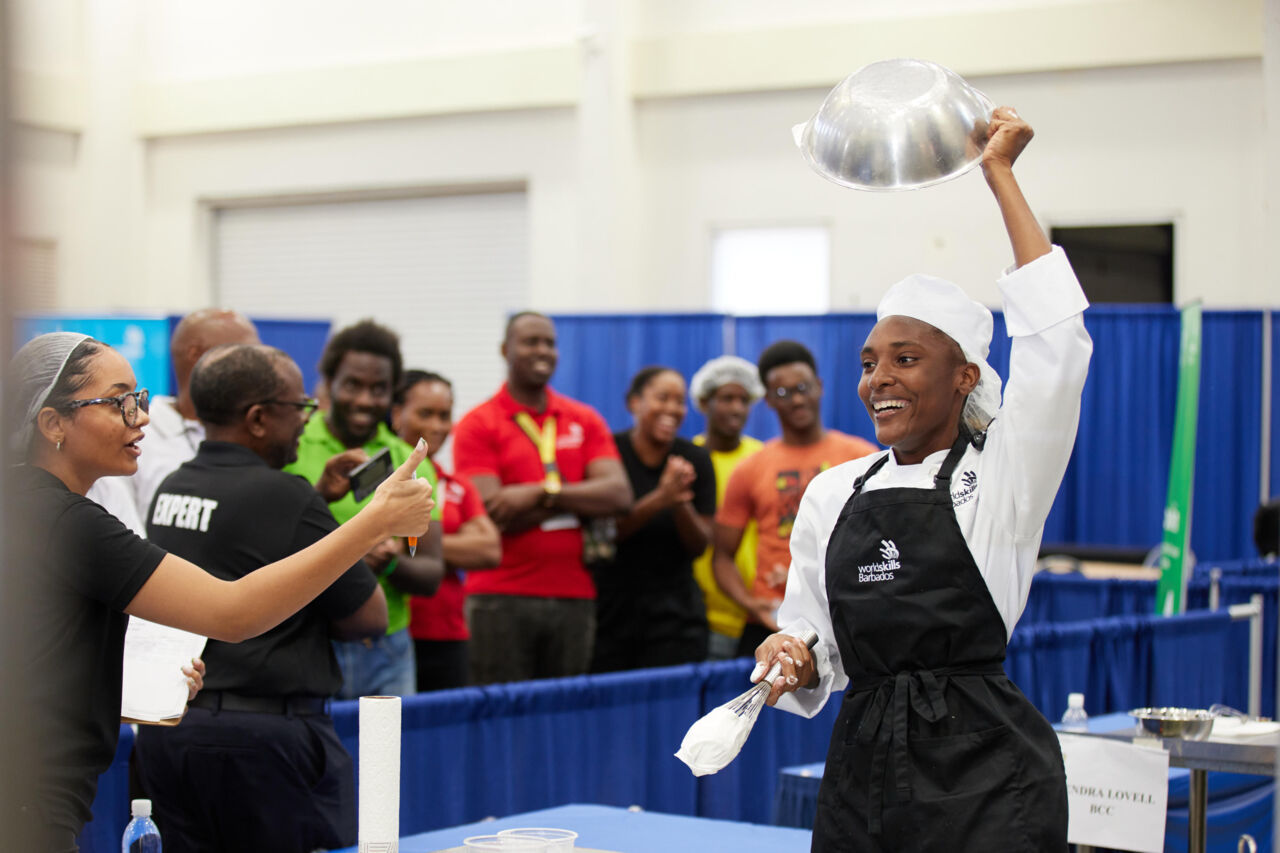 The programme's impact is not restricted to competition or camp success: students are also given practical advice around what they could do with the skills they've gathered. "Simply offering skills isn't enough," Dario comments. "At the Future Skills Camp, attendees are offered road maps showing how they might access their career of choice. We tell them: 'If you complete this module, you could go on to take this qualification to lead you to this career,' putting them in the driving seat of their futures."
Following the success of past years, the camp is returning for 2023. Dario reflects, "We have high hopes for this year and hope to get 100 students signing up. This summer we want to expand our skills. So while we plan to repeat Cybersecurity, we are also adding Digital Construction, Web Technologies, and Cloud Computing."
Developing local talent on the geographically small island, by sowing the seeds of skills early in its young people, is creating a sustainable workforce ready to tackle global challenges.