Top 30 teams announced for BeChangeMaker 2021
Thirty teams were selected from the 375 teams from 60 countries and regions who applied for BeChangeMaker 2021.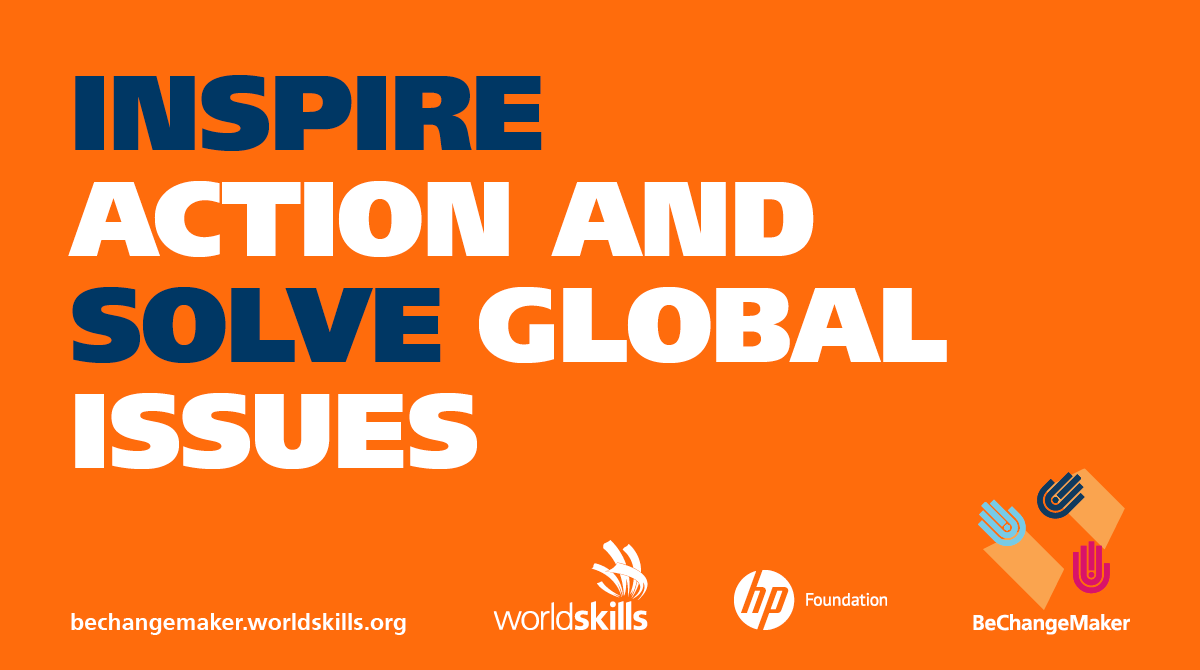 Social entrepreneurs will get the head start in making their businesses a reality thanks to BeChangeMaker 2021.
The popular competition and training programme offered by WorldSkills and the HP Foundation provides young people around the world a unique opportunity to turn their ideas into working businesses. This year 375 teams applied from 60 countries and regions, each applying their skills and experience to solve some of the world's most pressing issues.
Business ideas range from developing smart farming technology to using biotechnology to improve the quality of life for chemotherapy patients, and providing housing to the homeless through 3D printing and modernizing vaccination process and documentation to save lives and prevent further spread of COVID-19.
Top 30 teams and country/region
Elyne - Algeria
Ultrasmart - Algeria
Nibi - Colombia
Reutilización Razonable - Costa Rica
Imbiss - Costa Rica
BioMiracle - Costa Rica
ECObuddy - Denmark
Rise Ethiopia - Ethiopia
Kontama - Germany
DAQ Fashion - Ghana
Haitian team - Haiti
Dream Machine - Hong Kong, China
Scope - India
Celeste - India
Sakar Robotics - India
Paragon - Jordan
Oxbow Technologies - Kenya
Vasights Team - Kenya
Match-a - Malaysia
ANYWHERE - Nigeria
STEP IT Up! - Philippines
Muksalma - Russia
The Farm Investment - Sierra Leone
AquaBreath - South Africa
GENOA DENIM - Spain
Care - Sudan
Make from Scrap - Chinese Taipei
eZ2Code - Chinese Taipei
Black & Brown In The Middle - United States of America
VaxiGlobal - Zimbabwe
Over the next three months, they will receive training and mentoring to bring their ideas to life, all working towards September when the final 5 will pitch for the title of BeChangeMaker 2021 and financial support to take their project to the next level.