Thirty teams selected for BeChangeMaker Africa 2022
The African edition of our social entrepreneurship programme began with teams from across the continent pitching ideas to tackle a range of social issues.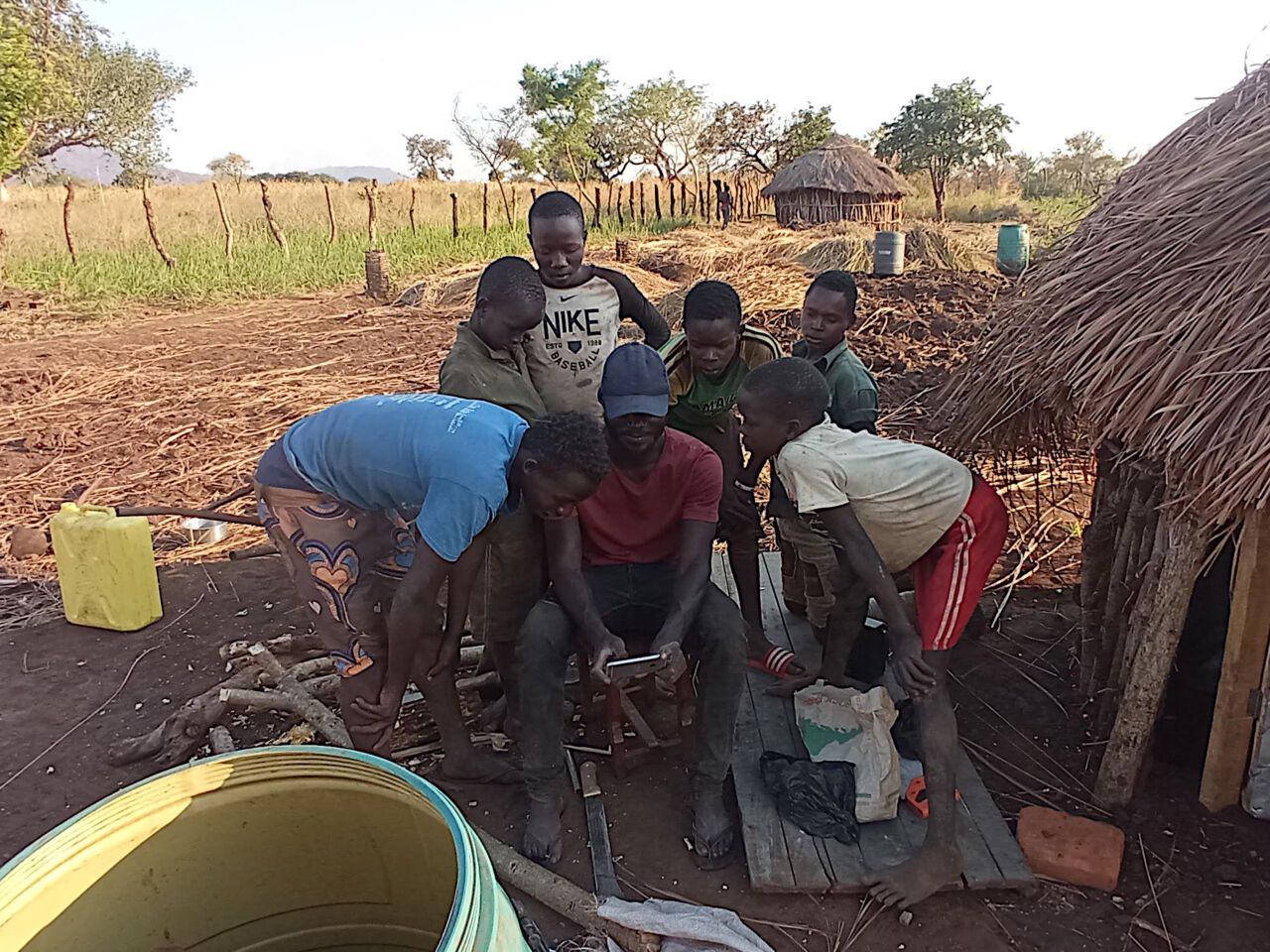 The third edition of BeChangeMaker Africa has begun with thirty teams from across the continent selected to participate in the social entrepreneurship programme. The applicants, young Africans from 32 countries across the continent, presented projects tackling a range of economic and societal challenges.
The selected teams are from Botswana, Cameroon, Ethiopia, Ghana, Kenya, Madagascar, Morocco, Namibia, Nigeria, Rwanda, South Sudan, Tanzania, Uganda, and Zimbabwe. Their ideas provide innovative solutions to problems affecting their communities, from increasing employment opportunities and mobility to developing ecotourism, as well as improving access to education and health and addressing issues of sustainability and waste management.
From August to December, they will have access to high-quality learning content on HP LIFE, tools and technology for startup acceleration, dedicated coaching, mentoring and customized support, as well as the opportunity to tap into a diverse global network of potential supporters and investors.
One of the teams, NaMoNi, led by Geoffrey Oroma, is a film production house aiming at creating high-quality informative and entertaining films inspired by African folk stories. Their name stems from the local saying Ododo Na Moni Yo – a story of mine is – used to announce the beginning of a folk tale.
"The idea is to engage a lot of the community we would like to impact and use the power of films in the modification and shaping of perception," says Geoffrey, born in a war-ridden region in the north of Uganda.
As a young man, he had the opportunity to move to Kampala to study for his A levels and then architecture. He also discovered a passion and talent for the performing arts, and had a live band. Conscious that not everyone had the same chance, he would like NaMoNi to become a platform for youth to learn from inspirational stories, and discover new opportunities.
NaMoNi includes Ginny Kyokusiima, specializing in drama and film production, and Tracy Atukwatse, who will take care of the website and software engineering. "We have the resources and the talent, and we hope BeChangeMaker will help us package our product and improve our business strategy," says Geoffrey.
Another team is MT Freelance, a project by four Ethiopians in their mid-twenties with the mission to successfully outsource skilled freelancers based out of Ethiopia.
With over 100,000 students graduating from Ethiopia's public universities, private colleges, and other institutions abroad every year, Ethiopia's potential for outsourcing skilled people power is broad and extensive. Job shortages and severe unemployment lead to talent fleeing to other countries, increasing the skill gap within the private sector and adding to the economic crises.
The team leader Semaria Kebede is an International Trade and Economics Graduate who has been working in China for five years.
"I did my dissertation paper on China's investment in Ethiopia and the flying geese paradigm, which led me to study the economic difference in East African countries and how to bridge the gap in technological developments. I then came across online job platforms and was inspired to bring the idea of changing the digital job world in Ethiopia," said Semaria.
Other co-founders are Lidya Medhin, in customer service; Senay Mekonnen, in software development, and Mekdim Mengistu, in the creative and marketing side.
In Nigeria, Switch Electric is helping to end energy poverty and encouraging the use of clean, sustainable forms of electricity generation. With a mission to provide affordable, reliable, and sustainable electricity for all, the team believes they can help solve some of the world's biggest problems.
"The idea was prompted by my curiosity about why power outages occur so frequently in Nigeria. During my investigation, I learned that our grid engineers have no straightforward way to detect issues like phase failures, overload conditions, brownouts, and vandalism," said team leader Ifeanyi Christwin. "We built an IoT device that can detect common distribution problems such as energy theft, overload conditions, voltage anomalies and power interruptions, and can forecast electricity demand, predict system failures and identify its root causes."
Switch Electric plan to deploy pay-as-you-go solar projects for regions of Nigeria where electrification is poor or unavailable. This would allow their future customers to have easy access to the clean energy they need without the huge upfront costs of solar installation. The team also includes Isaac Newton, Mmerichukwu Anosike, and God'sdelight Jude.
The participants BeChangeMaker Africa's three-month virtual entrepreneurship training will be evaluated through different pitch competitions. The top five teams reaching the pitch finale in December will each receive EUR 1,000 worth of customized post-programme coaching. Additionally, the top three teams from the pitch finale will each receive a EUR 2,000 cash award.
The top 30 teams in BeChangeMaker Africa 2022 are:
A.T.D - Botswana
Agelgil Eco-packaging - Ethiopia
AgriBrainiac - Namibia
AJI TWALI NOMAD - Morocco
Amined - Morocco
Bechewata Educational Toys - Ethiopia
Boite2Com - Madagascar
Canva Soap – Uganda
Celocare Technologies - Tanzania
Centop - Kenya
Chef Daniel Food Venture - Nigeria
Dynalimb - Nigeria
EMaâlem - Morocco
FlyApp - Tanzania
Goal getters - Nigeria
Gogo Play - South Sudan
Lawsanaid - Nigeria
Likers - Cameroon
Mayang Tut - South Sudan
MT Freelance - Ethiopia
My Power - Ghana
NAMONI - Uganda
OCycle - Nigeria
Radava Mercantile - Kenya
Setswalo - Botswana
Smart Solution - Ghana
Sokojani - Kenya
Switch Electric - Nigeria
The Shoe Initiative - Zimbabwe
TogetherWeCan - Rwanda
BeChangeMaker Africa 2022 is presented by the African Union and the HP Foundation. The programme is also supported by United Nations Industrial Development Organization (UNIDO), and the International Labour Organization (ILO).