Technology to support people with diabetes wins BeChangeMaker 2020
Over 200 people joined the live pitch to watch the top five teams, and a wildcard team, present their social enterprise businesses at the BeChangeMaker 2020 finale.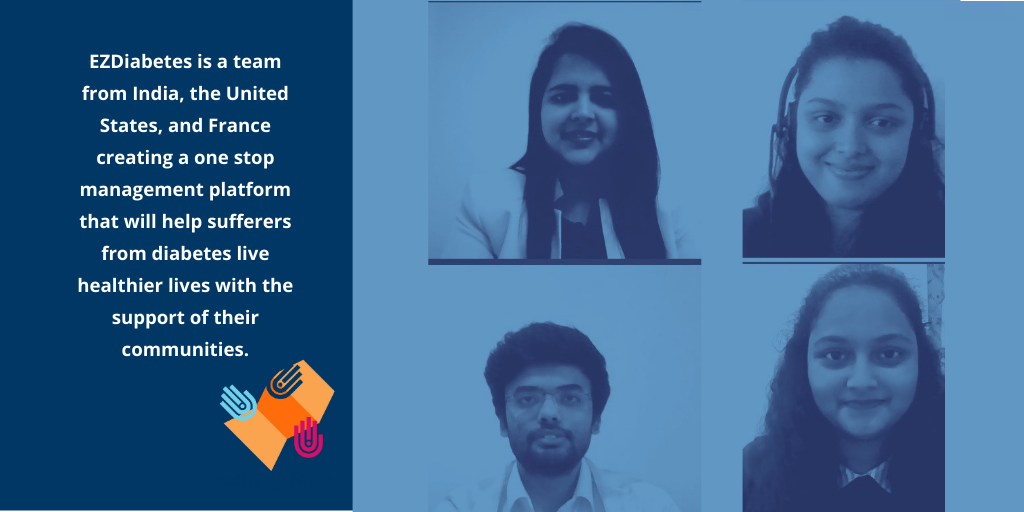 The winner was EZDiabetes, a group of entrepreneurs from India, the United States, and France. Team members Ami Doshi, Esha Shah, Avni Shah, and Mohit Ashar goal is to create a one stop management platform that will help sufferers from diabetes live healthier lives with the support of their communities.
"We are so excited to have all the mentoring and opportunities BeChangeMaker has provided. Everyone has great ideas. We have connected with entrepreneurs from other countries. Thank you to everyone on the BeChangeMaker Team," said Esha Shah of EZDiabetes.
In addition to EZDiabetes the top six teams were:
Eat Everything from Chinese Taipei, Rosche from Costa Rica, Eco Energy Africa from Cameroon, Aurat Raaj from Pakistan, and Chasesol from the Philippines.
The journey for all the BeChangeMaker 2020 teams has included ongoing support by HP Foundation and access to HP LIFE resources to build their business skills.
All top five teams will continue to receive coaching as the launch their business, all six teams will receive an HP laptop, and support from HP LIFE, WorldSkills, and the broader BeChangeMaker community. The top team will also be invited to participate in the Wolves Summit to connect with potential investors at a virtual booth.
Join the next BeChangeMaker live pitch on the WorldSkills Facebook page, when the first ever BeChangeMaker Africa teams launch their ideas on 24 September.