Tackling the global talent gap - Global Skills Exchange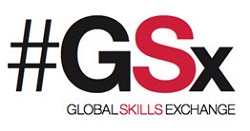 In association with WorldSkills, you can now register to attend the inaugural GlobalSkillsExchange supported by Pearson.
6 July 2013
As part of the WorldSkills Leipzig 2013 Conference Program
Conference Center Leipzig (CCL)
A valuable, stimulating, and challenging day of discussion and interaction for government policy makers, skills providers, and corporate talent managers, with examples and experts from around the globe.
How can the international market in people with skills be made more open to benefit individuals, advanced and developing economies? 

Are transnational skills and freer movement of people the answer to anaemic growth and an ageing workforce in the advanced economies?

What can the BRIC countries do to ensure that everyone benefits from rising prosperity? 

How can the Arab Spring turn into an Arab Summer of more jobs and skills for the young?
What can developing countries learn from those successful economic parts of the world that embrace globalisation?
All delegates who register online will receive a free invitation to the VIP reception party at WorldSkills Leipzig on Friday, 5 July, along with a free copy of the book: 'Transnational Skills Standards: Tackling the global talent gap' – a major foundation to the debate.
We encourage as many delegates as possible to attend this event in person, however for those unable to attend the conference is being filmed and made available to view online both live and on-demand.
For information on online viewing and to register your individual or Open Online Licence please visit www.gsx-leipzig.com.