Sustainability takes a big step forward at the 45th WorldSkills Competition
Sustainability and the children of the Derbyshkinskiy Orphanage in Kazan, Russia were both winners at the conclusion of WorldSkills Kazan 2019.

That is because for the first time Plumbing and Heating implemented a 'Champions' sustainability project included as part of the Competition.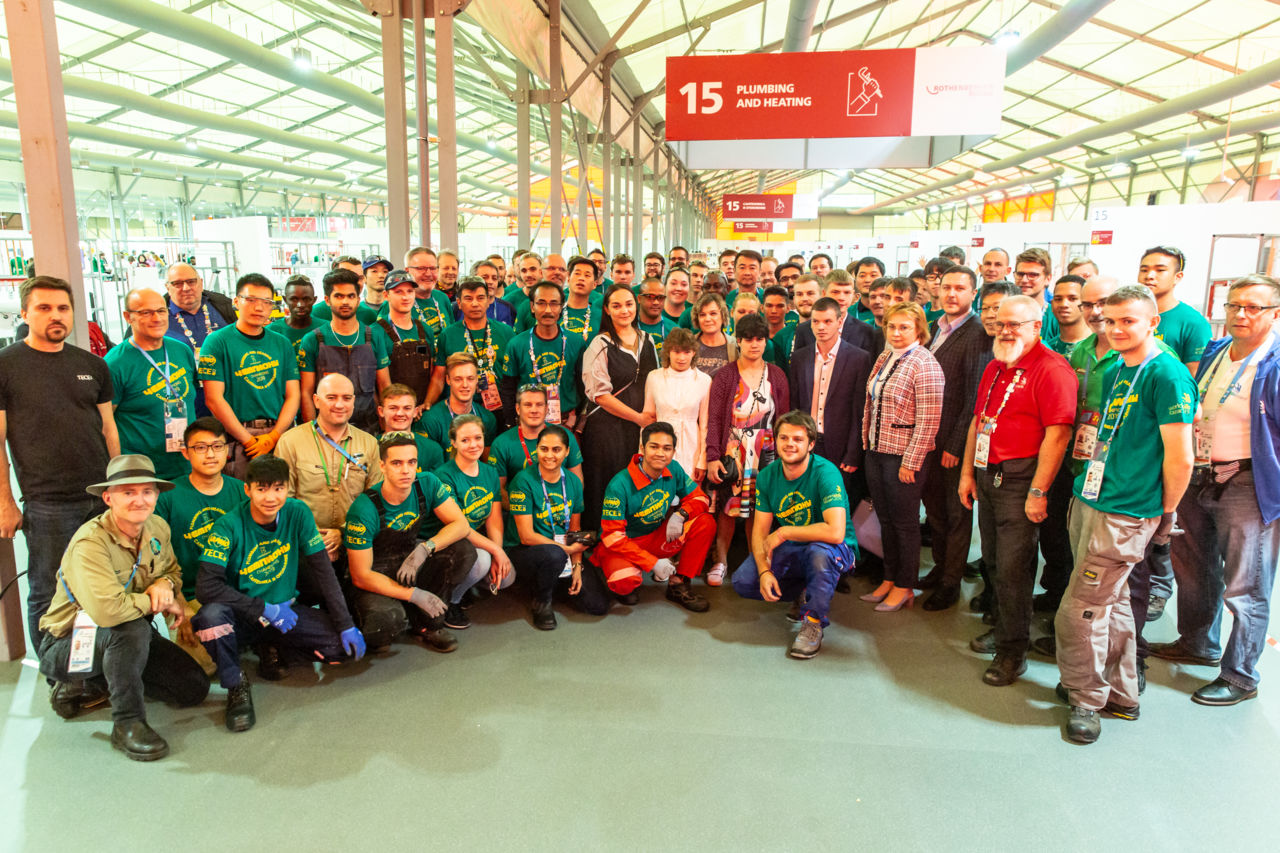 Champions and Experts from over 30 countries and regions joined efforts to deliver three new toilets and washrooms to the Derbyshkinskiy Orphanage. Reusing some of the materials from the Plumbing and Heating Test Projects including the steel frames, pipes, and ceramics, they assembled the toilet and washrooms at Kazan Expo in a special Team Project on the final day of competition, ready for transportation to the Orphanage where they were installed in the days following WorldSkills Kazan 2019.
The new sanitary facilities were officially handed over to the Ministry of Building, Architecture and Housing Municipal Services of the Republic of Tatarstan, which was responsible for the selection of the Orphanage, following completion of the installation project on Thursday, 29 August. Derbyshkinskiy Orphanage, which opened in 1976, today cares for 176 special needs children and teenagers between the ages of 4–23. There are 171 staff who work at the orphanage providing rehabilitation to residents including social adaptation, education, medical care, and work experience.
The Plumbing and Heating Champions project was a collaborative effort between several organizations including IAPMO – a non-profit standards and certification industry body – WorldSkills, TECE, the Russian HVAC Expert association, and the Ministry of Building, Architecture and Housing Municipal Services.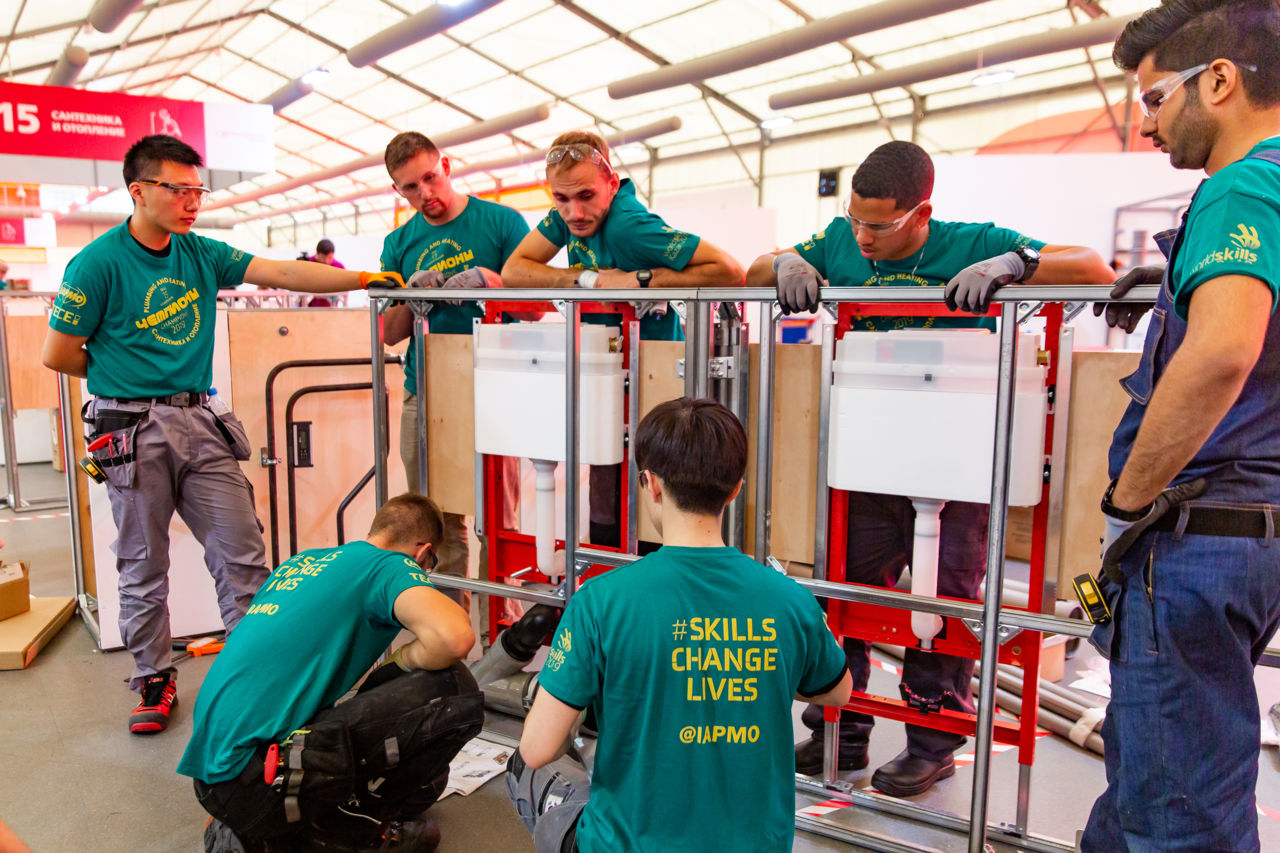 International Programme Director with IAPMO – and its charitable arm, IWSH Foundation – Seán Kearney, together with colleague Grant Stewart, helped to spearhead this initiative, explained the structure of the project and its focus on sustainability. Both Seán and Grant have personal connections with WorldSkills, having started out as Competitors in 2005 and 1997 respectively.
"The Plumbing and Heating skill competition this year was three days, and then that was the end of the assessment. On day four we ran a Team Project where all Competitors and Experts worked together to assemble these new toilet and wash facilities for the children of Derbyshkinskiy Orphanage," Seán explained.
He added, "Everything was ready by end of the final day of WorldSkills Kazan 2019, and then shipped across town to Derbyshkinskiy where a team – including a group of local students and a teacher from the Kazan Construction College – spent two days installing them in renovation of the existing toilet and washrooms. In all, there were around 20 people working on site at the Orphanage over the two days."
Seán stressed that IAPMO was thankful to many different people and companies with whom it collaborated to achieve the Plumbing and Heating Champions Project; in particular, fellow WorldSkills Global Partners 3M, Autodesk, and DHL. As a Global Partner of WorldSkills the project was very important to IAPMO which sees water, sanitation, and hygiene advocacy as central to its mandate, which the developing relationship with WorldSkills facilitates.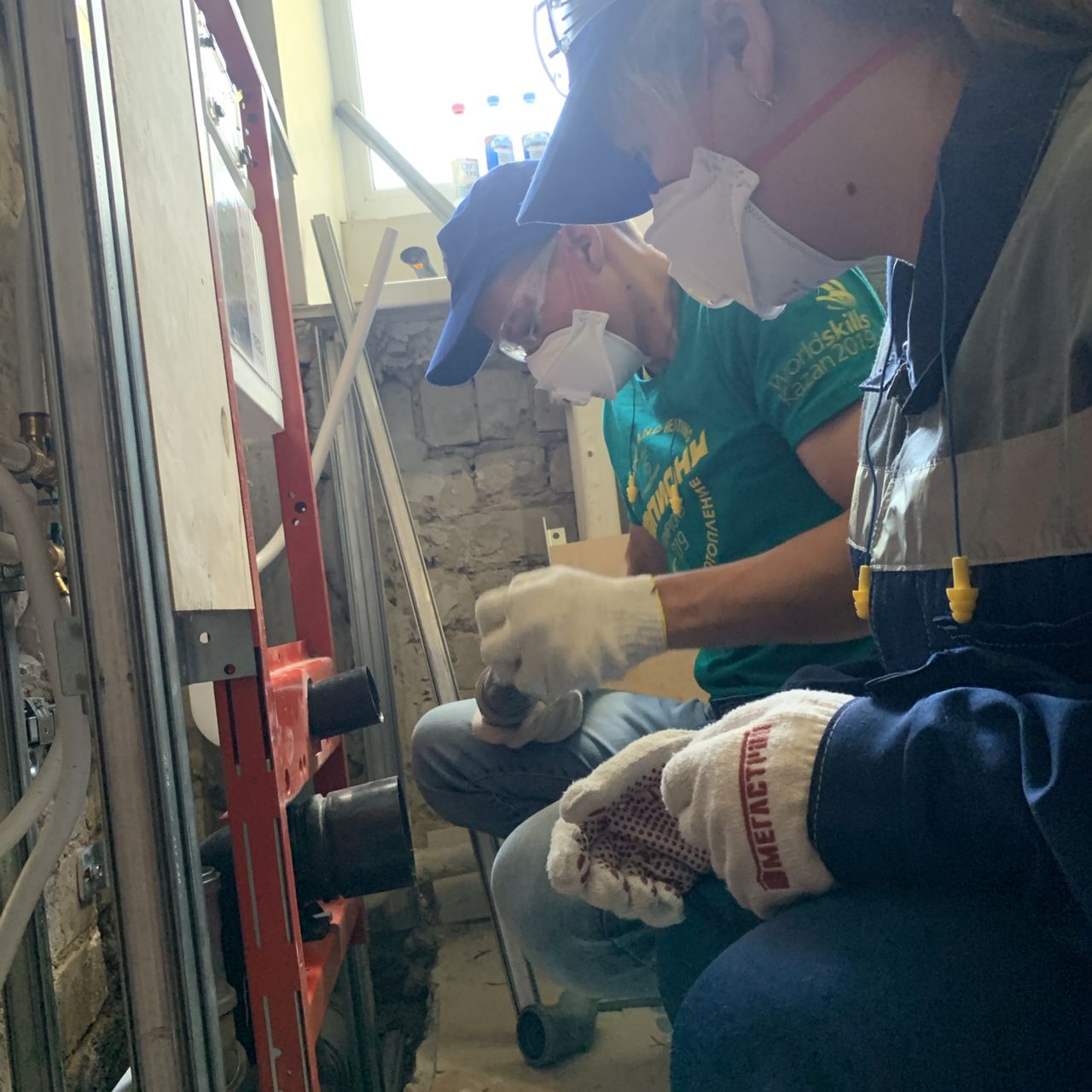 "We see plumbing, and the plumbing profession, as being crucial to protecting and sustaining public health and safety. Wherever you may be in the world, quality plumbing skills and professional practices help ensure safe water supply and sanitation which, today, must be considered a fundamental human right," he said.
"IAPMO looks at the big picture, and we see the Plumber as akin to a healthcare professional. When these skills and services are present in the community, then in turn this can help protect and provide reliable water supply for drinking, cooking and cleaning, provide toilets, provide the ability to wash and encourage better hygiene, provide safe drainage and wastewater disposal, and safeguard all the things connected to good sanitation and health and safety."
The International Water, Sanitation and Hygiene Foundation – also known as IWSH – is the charitable arm of The IAPMO Group, and the platform through which the organization's philanthropic and community-based programmes are delivered (including the Community Plumbing Challenge, which was originally developed during IAPMO's Trusteeship of WorldSkills Foundation, 2013–2015). These projects have provided ongoing opportunities for WorldSkills Champions to further their personal and professional skills development pathways ever since.
Seán said, "Our Community Plumbing Challenge program is run in different countries around the world. We design and build toilets, washing facilities, new water supplies and sanitation systems in collaboration with different communities in need. All the while we are promoting the plumbing profession, and highlighting the cool and exciting opportunities for WorldSkills Champions to travel and share their skills to help make a difference for people that need it most."
Learn more about IAPMO here: http://iapmo.org/
Learn more about IAPMO's charitable arm, the IWSH Foundation, here: http://www.iapmo.org/iwsh
Submit your details and be the first to receive news, updates and invitations for new international Community Plumbing Challenge projects, here: https://commplumbing.org/interest/