Sponsorship of WorldSkills London 2011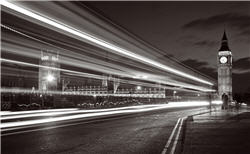 By WorldSkills London 2011
In October 2011, London will host the 41st WorldSkills Competition. Young talent from over 50 countries/regions will display their outstanding ability in 45 skills. This spectacular event will attract UK and international business leaders, government ministers, policy-makers, teachers, trainers, students and the media across the four days of the Competition at ExCeL London.
To host such a prestigious international event successfully, we need the support of business and industry – that is why the WorldSkills London 2011sponsorship effort is now in full swing. We have recruited additional team members since Christmas, and are in the process of recruiting two or three more Sponsorship Managers. We have also produced our sponsorship brochure explaining the many benefits of being part of the event, along with a short film showcasing why existing sponsors and supporters are involved.
Our current sponsors include City & Guilds, Honda, Learndirect, Car-O-Liner, Marshalls, and Festo, with agreements pending with many other organisations. Amongst the many benefits, sponsors will be able to engage with young people, profile their organisation as a future employer, develop new networks and contacts for future business, and act as a voice on skills for their industries.
WorldSkills London 2011 will not happen without the generosity, support and enthusiasm of our sponsors and partners, so we'd love to hear from you if you are interested in getting involved. To find out more please call +44(0)20 7429 2854 or email sponsor@worldskillslondon2011.com