SpainSkills2011: Spain celebrates its national competition
By SpainSkills
The Spanish competition, SpainSkills2011, was held in Madrid from 5 to 8 April. Opened by Princess Letizia and the Spanish Minister of Education, during the four days of competition more than 260 young people from all over Spain measured their abilities in 32 skills.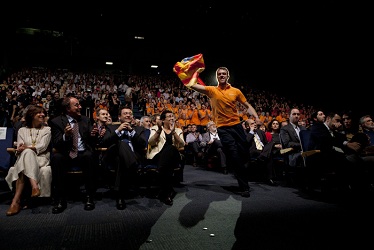 The competition has shown the high level of the Spanish Vocational Training and high motivation and enthusiasm of its young students and teachers.

It is also important to acknowledge the excellent cooperation between companies, the Spanish Ministry of Education and regional governments, which made the development of SpainSkills2011 possible. These partnerships enabled SpainSkills2011 to reach a higher level of organisation and to have overall better results.

The 35 winners from the national competition will go on to compete as part of Team Spain during WorldSkills London 2011 next October. This means that Spain is increasing its team from 14 skills during WorldSkills Calgary 2009 to 31 skills for WorldSkills London 2011.
For more information please visit: www.spainskills2011.es