#SkillsForAll - Following the path to progress, purpose, and personal fulfillment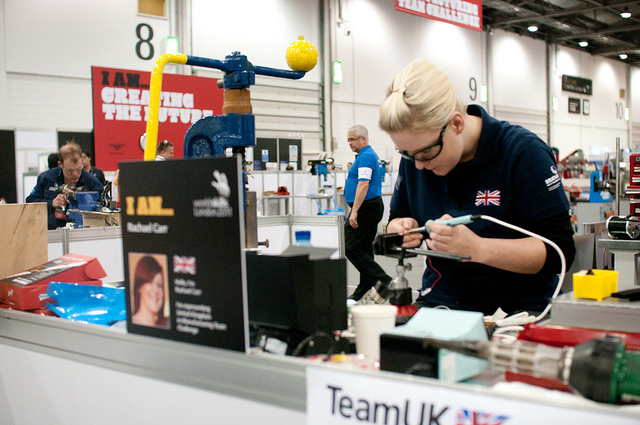 Not only is Rachael Carr proud of her career, she's proud of the fact that her progress in a field she loves has been made on her own terms.
Starting her Business and Technology Education Council (BTEC) National Diploma in Electrical and Electronic Engineering at 16 she joined UK defence, aerospace and security leader BAE Systems in 2006 on a three-year technical apprenticeship. More than a decade down the line, she is now a senior systems engineer – and someone whose WorldSkills experience and enduring belief in vocational skills makes her an ambassador for learning a trade and following a dream.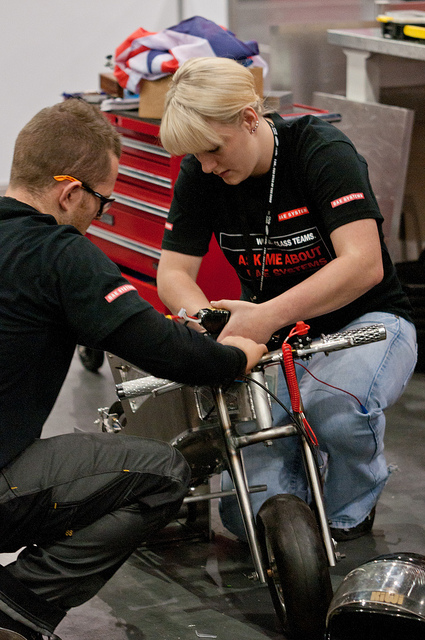 Rachael competed in WorldSkills London 2011 in Manufacturing Team, for Team United Kingdom, and now uses her insight and perspectives to help those who have come after her prepare for their own participation in WorldSkills. "It opened up my network and helped me to understand other trades and working environments much better," Rachael explains.
"And, on the personal side, I now have a wide range of peers and friends outside the business I work in who I meet and speak with regularly. Without going through WorldSkills, I'd never have met such an amazing group of people."
Rachael – who, while working, has also completed a Bachelor of Engineering degree - exemplifies how recognizing, developing, and pursuing a skill at an early age can turn into a living, but also bring much more to life.
"I wouldn't change my path for anything," she says. "It's enabled me to progress through my apprenticeship, progress through my career, and represent my country at an international competition."
"Where I live, engineering and manufacturing is our community. Within families, there are generations of skilled people, whether in construction or engineering or even something like hairdressing. It's embedded within families, and people are proud of that and love what they do. Skills enable anybody to achieve what they want in life."
And Rachael believes her vocational skills journey demonstrates, to those considering following a similar path, the professional and personal value of being true to yourself and your ambitions. "Just because your family or friends have degrees, or have gone down a purely academic route, it doesn't mean you have to," she said.
"I've progressed both academically and in my career since leaving school, but it's been on my terms and has been dictated by what I wanted to do. You don't need a degree for a successful career, and you don't need to continue with education past your apprenticeship unless, like me, you want to and you have the support of your employer."
"Essentially, it's all about doing what you think will make you happiest, and if going down the vocational skills route will help you get there, do it. I did – and it's the best decision I ever made."
WorldSkills, is proud to recognize World Youth Skills Day, 15 July. Use #SkillsForAll and #WYSD to join WorldSkills, and the United Nations, to raise awareness about the importance of youth developing skills.